Profile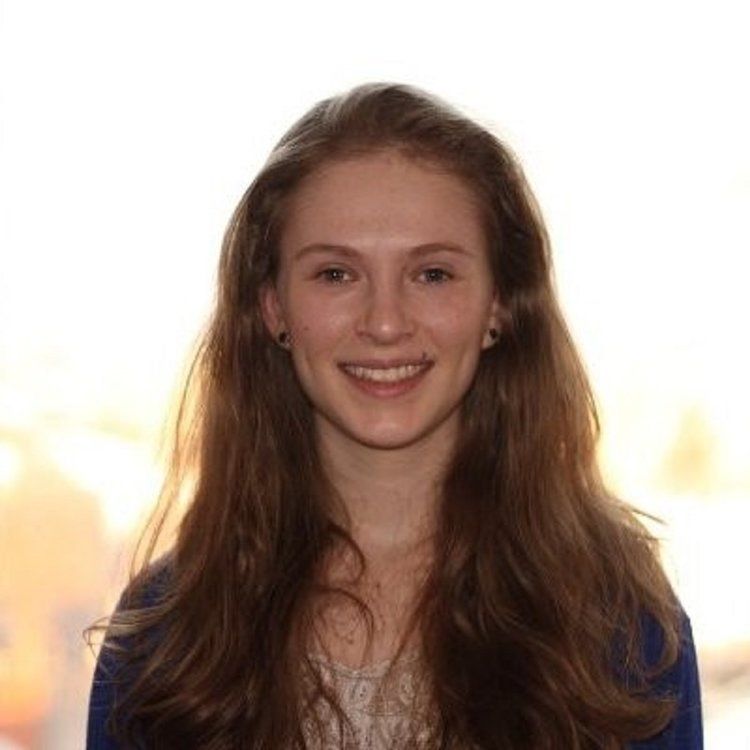 Gemma Singer
Curriculum Vitae
Education:

I went to a primary school in Scotland, when I was 11 years old I moved to a British school in Italy, and finally I moved to England to go to Imperial College London for university.

Qualifications:

I have 10 GCSEs, an IB Diploma (this is equivelant to A levels, I did Maths, Physics and Chemistry as my higher levels and English, Italian and Geography as my lower levels), and an MEng in Mechanical Engineering

Work History:

I worked as a Mechanical Design Engineer at DeSoutter Medical for 3 years where I designed power tools used in surgery, mostly for cutting through people's bone (orthopedic surgery).

Current Job:

I currently work as a Design Engineer at mOm Incubators, working to develop an affordable neonatal incubator that packs up really small for storage.

Employer:

I work for a start-up called mOm Incubators. It's very small, there are only 6 of us who work full time on the project.
About Me

I love mending clothes and being outside in the sun ☀️

Read more

I live in London with my partner. I'm a little obsessed with mending and upcycling clothes and I love being surrounded by the right tools and machines to fix anything!

Being outside and going on long walks makes me happy, and if there is a picnic involved, even better 🙂

My Work

I design medical equipment, like incubators to keep newborn babies warm or electric power tools for cutting through bone during surgery

Read more

I work at a start-up called mOm Incubators where I am helping to develop a new neonatal incubator that is more affordable for low to middle income countries.

Read more

My typical day changes a lot depending on what part of the design process I am in.

At the start of the design process I will spend my day mostly at my desk understanding the problem that I am trying to solve and coming up with ideas to solve it. This might involve sketching, brain storming with my team or creating 3D computer models of a potential design.

If I'm in a prototyping stage, I will spend my day in the workshop building prototypes, and running tests. Sometimes I might have to drive somewhere with specific testing facilities, recently I had to test the box our incubator will be delivered in, to make sure that the incubator is delivered safely to the hospital. I had to go somewhere that could simulate the incubator being transported; it had a massive table that vibrated the boxed incubator for hours, a humidity chamber that simulated the boxed incubator being left in a damp wharehouse … and they even dropped the boxed incubator 6 times from a 1.6 meters high to make sure that even if it was dropped during transport it wouldn't break.

Once we have a design that has been designed and tested, I have to make technical drawings of all the parts and write up lots of reports to detail the testing that was done so that we can show evidence that the product has been tested and is safe to other people. (English class is still important if you're an engineer!) I might also spend time talking to manufacturers, either in person or on the phone, to make sure they are happy to continue making the parts of the device. Sometimes they want the design to be changed to make it easier to manufacture, and in that case I might have to go back and change the design.

What I'd do with the money

I would pay a local artist or illustrator to create artwork for a workshop I am developing.

Read more

I would love to develop a workshop around something called Theory of Knowledge (TOK), focusing on STEM subjects. It would cover topics like

What are the ways we can know things?
Which ways of knowing do we use in science?
What is the scientific method?
How do we use knowledge to solve problems?
How do we identify the right problems to solve?

I would love to pay a local artist or illustrator to create the artwork for the worksheets and presentation that I would use for this workshop to help make the workshop more engaging and fun.

My Interview

How would you describe yourself in 3 words?

Excitable, curious and determined!

What or who inspired you to follow your career?

My aunt told me about some mechanical engineers who were creating 3D printed bones to help with facial reconstructions. It sounded so cool that I decided Mechanical Engineering was the subject for me!

What was your favourite subject at school?

Physics and Biology but I also really enjoyed English

What did you want to be after you left school?

I really didn't know!

Were you ever in trouble at school?

I once got caught throwing little paper balls at a friend in class

If you weren't doing this job, what would you choose instead?

Either a teacher or a tailor

Who is your favourite singer or band?

I'm currently loving a Catalan musician called Rita Payés

What's your favourite food?

Anything that involves fruit and pastry!

What is the most fun thing you've done?

I once went water skiing which was really fun :)
---