Profile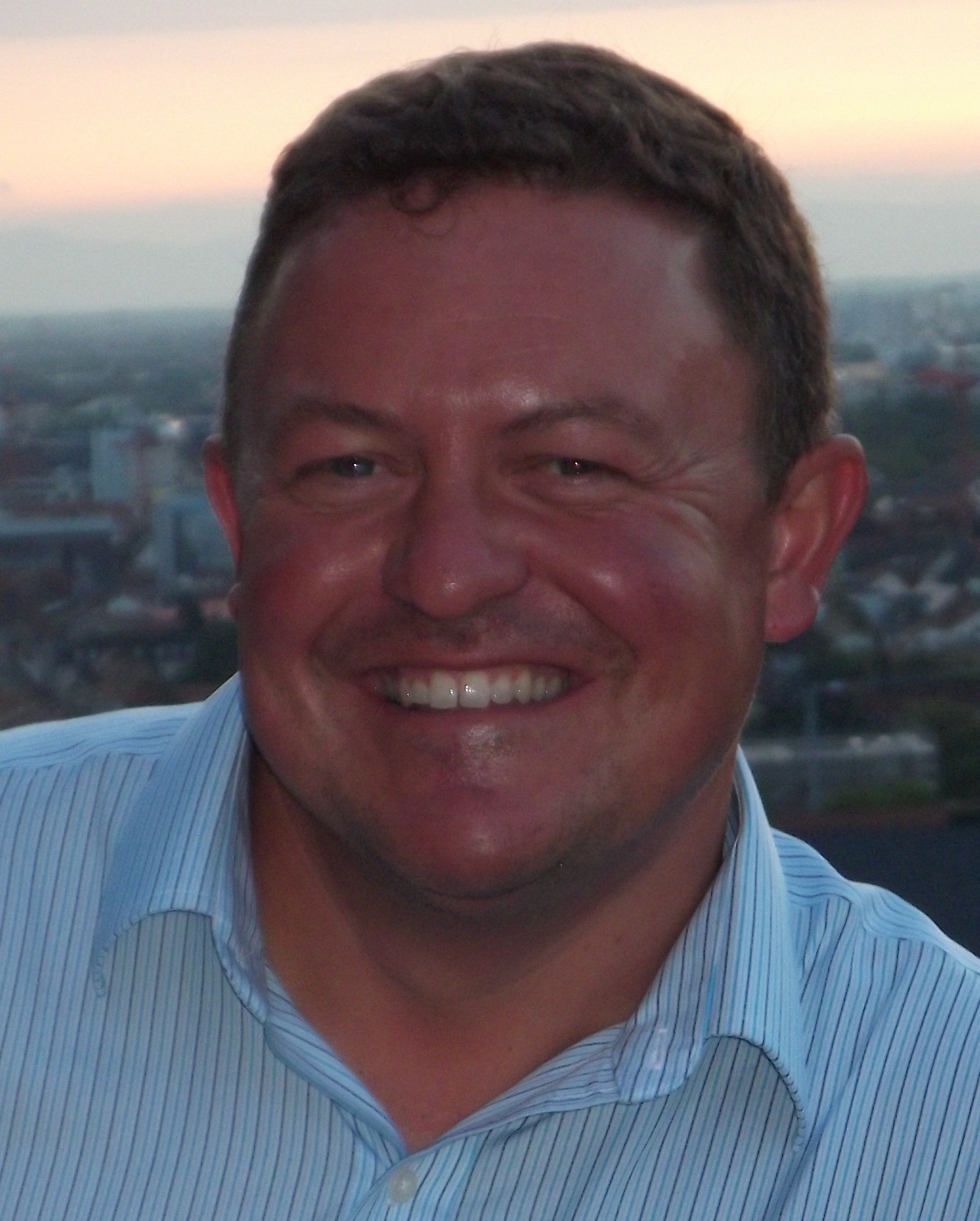 Mark Eyles
Curriculum Vitae
Education:

Segsbury Comprehensive, Newbury Technical College, Swindon College, Cranfield University

Qualifications:

O Levels, OND, HNC and MPhil (incomplete)

Work History:

UKAEA, Orbit Precision, Vickers Nuclear Eng, Defense Academy of the UK, TE Connectivity

Current Job:

Senior Eng Manager (LEAP and Innovation Eng)

Employer:

I now work for TE Connectivity in the Aerospace, Defense and Marine business unit.  TE is a global company and part of the Tyco Electronics organization.  TE is a major supplier to most industries and very large in the Automotive sector.  TE prides itself on Engineering and Innovation and is globally recognized for these attributes.  Integrity, Accountability, Teamwork and Innovation are the cornerstones of our mission.  We are also recognized as valuing Inclusion, Diversity, Ethics and Integrity, as a global company, and have won awards in industry to this end.
About Me

I'm enthusiastic, forward thinking and sociable but also disciplined, professional and driven to achieve high standards.

Read more

I grew up in a small village in Oxfordshire and started my early career working on a farm; whilst I was still at school and wanted some cash. This was fun, hard work but not great in bad weather. I've always been interested in all things technical and would dive straight in to my Dad's toolbox when things weren't working perfectly. At school I did well enough, but it was obvious to me that I would follow a career in Engineering. So, at 16 I was pleased to be accepted on to an apprenticeship at the United Kingdom Atomic Energy Authority (UKAEA) and have never looked back. I was apprentice of the year and indentured as an Instrument Maker, although I turned down the opportunity to follow the route of Draftsman. Ironically, this later became my focus as I transitioned in to engineering design.

I've been married for 34 years and have two fantastic sons and am soon to become a grandad. Having spent my entire working career in R & D Engineering, I now find myself at TE Connectivity. TE is a global company and I work with other engineers across the globe. I've been very lucky to have visited most of them in their respective countries and I have a career in Engineering to thank for this. What is also awesome is the fact that through my work, I now have 10 or so patents to my name – not bad for a lad from the sticks.

I enjoy life full-stop – everything, that said, I really do enjoy riding my motor-bike.  Last year my wife and I had planned a grand-tour across Europe but guess what…  that had to be cancelled because of you know what.  There's always next year though!

My Work

I engineer products for the aerospace industry

Read more

Engineering, whatever discipline, is such a great career – I think Mechanical is the number one 😊. Arguably, the best way to describe it might be – providing solutions to real world challenges.

Things normally start with someone defining an objective, in other words, what they would like to happen or what they need. For an engineer this will mean the creation of a set of defining requirements, details of desirable features or characteristics.

Once everyone is happy that they understand what is needed, engineers will start the work of researching for possible solutions. From the various solution options come concepts, concepts are basic ideas that have yet to be proven but indicate a direction toward a solution.

Having created concepts, engineers will then have to communicate these ideas to the customer. Communication skills, verbal and written, are key to success and are so important generally. The best ideas can be lost to the process of selection if the idea is not communicated well.

Then the real work of engineering begins. Taking a concept from an idea to a working design is where the real challenge lies. This involves the practical use of the things we learn at school, maths being a fundamental skill. Having said that there are many tools available these days, so an understanding of the importance of maths, combined with good IT skills is a very powerful combination. The kind of tools used today are very different from when I started on my career journey. Computers play a large part in early design analysis; things like Finite Element Analysis, Computational Fluid Dynamics to Spreadsheets, it is all used continuously. These efforts take the longest but are critical in the process – if this effort gets performed correctly, it sets the direction and ensures things stay on track for the remainder of the exercise.

The next phase is to produce prototypes. These are real parts produced to allow engineers to perform physical evaluation in the real world; these can be very expensive so the computer analysis being accurate is very important. Engineers and technicians will go about testing the prototypes to verify and validate the anticipated performance of the design. If all goes well, the next step will be industrialization.

Industrialization is the step that takes a prototype design and puts in place all things needed for mass-production. As part of the design process engineers will have considered Design for Manufacture and Design for Assembly (DfM and DfA). If all has gone well then the transition to production will be smooth and without problems. Some final testing of manufactured parts closes the activity and finished parts arrive with the customer.

Along the way, of course, challenges are faced. For me this is the best part of the Engineering activity – overcoming the challenges and finding the solutions. Working together to find the way forward.

My Typical Day: I start with a team meeting. Mid-morning I like to have a coffee (vital). After this my day will be filled with lots of new and interesting decisions to make and proposals to offer; this will always involve working with others. As the day draws to a close, I will wrap up the days activity and plan for tomorrow; looking forward to the new challenges that await.

Read more

My day starts with a team meeting, here we share our previous days activity and what we are expecting to work on for the day. Email plays a big part in every engineers lives these days – communication is key. After updating myself with the state of things I will start to look at my own tasks. As a manager, I have a range of tasks that cover people management as well as technical things.

I like to have a coffee mid-morning and we typically share this time as a team.

The day progresses with meetings with various teams looking at a range of both strategic and technical topics. This is always different, engaging and challenging – in a good way. My passion is always for the technical discussion but as I've developed it is also now with the people side of things. I spend as much time as possible helping to develop others.

When it's time to finish for the day I always feel a sense of accomplishment. Something positive is always achieved, sometime big, sometimes small – it doesn't matter.

What I'd do with the money

Promotional equipment for STEM and Engineering

Read more

One thing that I think is so important is to convey the message in as realistic and positive way possible; to dispel the myths and present the reality.  One of the best ways I've seen to accomplish this is good promotional material.  This could be as simple as good promotional hand-outs, to a display stand that tells the story…

My Interview

How would you describe yourself in 3 words?

Natural-leader, team-player, perfectionist

What's the best thing you've done in your career?

Liaised between Airbus and TE on a major project

What or who inspired you to follow your career?

Great engineers - Stephenson, Brunel

What was your favourite subject at school?

Engineering Theory, Workshop and Practice

What did you want to be after you left school?

An Engineer

Were you ever in trouble at school?

Ish..., I was a cheeky chappie - I liked a joke.

If you weren't doing this job, what would you choose instead?

Probably a trade.

Who is your favourite singer or band?

I like a bit of everything... no one favourite

What's your favourite food?

Tournedos Rossini

What is the most fun thing you've done?

Swim with Stingrays in the open sea.

If you had 3 wishes for yourself what would they be? - be honest!

Health, wealth and happiness... the old favourites!

Tell us a joke.

Knock, knock, who's there? Dr. Dr Who...:)
---