Profile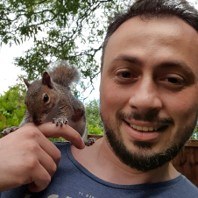 Murat Islam
Curriculum Vitae
Education:

Eskişehir Kılıçoğlu Anatolian Highschool, BSc Mechanical Engineering at Karadeniz Technical University. MSc Mechanical Engineering Design at the University of Manchester. PgCert Project Management at Robert Gordon University

Qualifications:

Turkish Education. Physical Science and Maths studies.

Work History:

John Crane UK Ltd – Manchester, UK Mechanical Engineer IV / Jan21 – Present Design Engineer III / Jan17 – Jan21 (4Y) BMP Europe Ltd – Accrington, UK Senior Design Engineer / Apr16-Dec16 (9M) Design Engineer / Dec13-Apr16 (2Y 5M) Trelleborg Offshore UK Ltd – Skelmersdale, UK – Design Engineer / May12-Dec13 (1Y 8M) Briggs Accordions – Manchester, UK – Freelance CAD Engineer – Aug11 to Jan12 (5M) Xpuls Business Solutions – Airbus Broughton, UK – Manufacturing Engineer / Aug11-May12 (9M) Chemquip Fluid Engineering Ltd – High Peak, UK – SolidWorks Draughtsman / Nov10-Aug11 (9M) Internships (3M)

Current Job:

John Crane UK Ltd – Manchester, UK Mechanical Engineer IV

Employer:

John Crane (www.johncrane.com) is a global leader in rotating equipment solutions, supplying engineered technologies and services to process industries. The company designs and manufactures a variety of products including mechanical seals and systems, couplings, bearings, filtration systems and predictive digital monitoring technologies. John Crane customer service is accessed through a global network of more than 200 sales and service facilities in over 50 countries. Fiscal year 2016 revenue was greater than 1 Billion USD (£830m). John Crane is part of Smiths Group (www.smiths.com), a global leader in applying advanced technologies for markets in threat and contraband detection, energy, medical devices, communications, and engineered components.

Early Careers: https://www.smiths.com/careers/early-careers-at-smiths
About Me

Chartered Mechanical Design Engineer

Read more

Hello, I am Murat! I am from Vakfıkebir in Trabzon province of Turkey. I come from a farming background and my parents moved to Eskişehir province when I was 5 to open a grocery. I went to a university in Trabzon thanks to a government loan, and I stayed at their dormitory. At that time, my parents lost their 18-year-old business due to multiple burglaries and credit crunch, and they went back to Vakfıkebir as farmers. My sister had a doctorate in Chemistry, but she ended up as a teacher.  My brother didn't go to university and now working as a heavy goods vehicle driver. Since 2009, I am living in Salford in the Northwest of England, and I left everyone I know back in Turkey. I try to visit my parents every year. I had multiple career changes and I am now a Turkish & British Dual Citizen and working for John Crane UK Ltd in their Couplings product development department. I got promoted to Mechanical Engineer IV and recognized as a Technical Innovator I by the company in January 2021. I am a Chatered Engineer and I also volunteer at the Institution of Mechanical Engineers.

Few facts about me: Me and my wife are part of "Salford Litter Heroes" We pick up litter from streets and parks while walking our dog. We also enjoy wildlife in our garden and go outdoors with our caravan.

My Work

Product Design, Testing, Research and Development, as well as Training other Engineers.

Read more

See my STEM intro video at; https://youtu.be/eFwHbPZPHPQ

Design, research and development
Performance calculations
Hands on testing and validation
Compliance
Technical support
Failure analysis
New technologies
Deliver training
Meet stakeholders

My Typical Day: I normally work in an office and sit at a desk most of the day, and sometimes go to the laboratory to assemble my prototypes and test our products. I regularly meet with collegues to discuss ideas. Now, I work from home using a laptop and I rarely need to go to the office for product testing. I deal with email enquiries, review technical drawings, do computer simulations and provide engineering solutions to customers. I also lead a simulation user group to share knowledge in the company.

Read more

I develop high performance power transmission couplings which typically connect rotating components such as motors, fans, gearboxes, shafts, etc.  I do simulations and calculate whether the designs are strong enough for an application.  I train other engineers, salesman as well as managers about our products.

What I'd do with the money

I'd like to travel in the UK with our caravan, and go abroad for longer holidays.

Read more

If I won £500 to be used on a STEM activity, I'd organise a bus trip for students to a manufacturing business, so that they get to see all kinds of STEM careers in a day.

My Interview

How would you describe yourself in 3 words?

Volunteering Innovative Mechanical Engineer

What's the best thing you've done in your career?

Invented a product that sells

What or who inspired you to follow your career?

Relatives as well as big engineers like Nicola Tesla, Leonardo da Vinci, Sultan Mehmed II

What was your favourite subject at school?

Maths

What did you want to be after you left school?

Computer Engineer

Were you ever in trouble at school?

Nothing significant

If you weren't doing this job, what would you choose instead?

If I couldn't be an engineer, then I'd be a teacher

Who is your favourite singer or band?

Ed Sheeran

What's your favourite food?

Mushroom Stroganoff

What is the most fun thing you've done?

Paragliding at Babadağ Mountain in Ölüdeniz,Turkey

If you had 3 wishes for yourself what would they be? - be honest!

Doing a job I'm passionate about (tick!). Marrying a partner who loves me back (tick!). Inspire others (you tell me if it is a tick ;)

Tell us a joke.

Q. What do scientists use to freshen their breath? A. Experi-mints!
---