Profile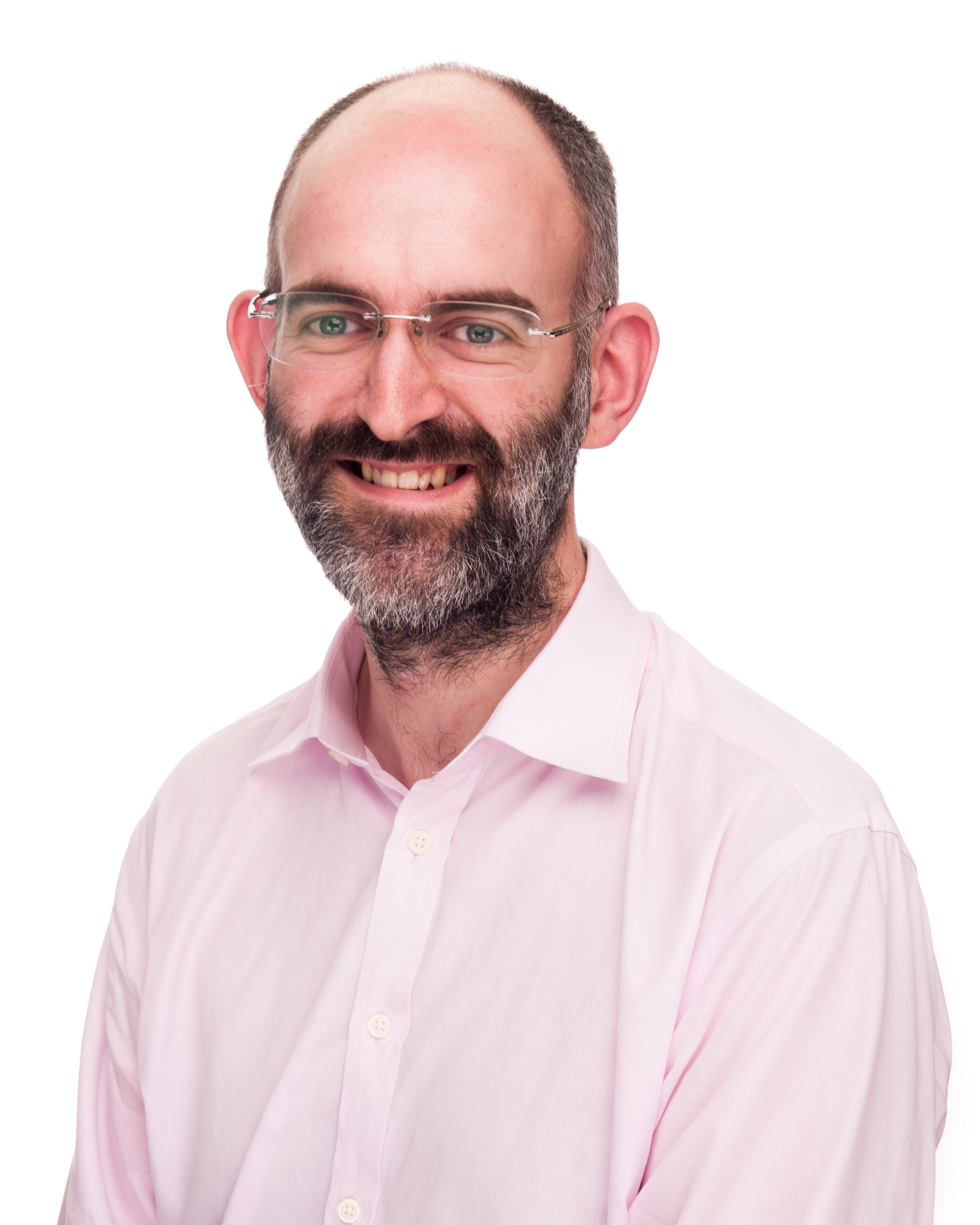 Richard Totty
Curriculum Vitae
Education:

Newport Free Grammar School, Essex; then University of Surrey, Guildford.

Qualifications:

11 GCSE's including Biology, Chemistry, Physics & Maths; 4 A-Levels including Maths, Physics, Geography & Geology; then MEng in Civil Engineering

Work History:

High School work experience as an assistant curator, at my local museum. Saturday job as a sales assistant at my local Tesco. Summer job as a sales assistant at my local builder's merchant. Summer job, for two summers, as an assistant engineer at a Consulting Engineering practice, in the Bridge Inspections Department of the local council offices, Chelmsford, Essex. Year in Industry at university as an assistant engineer at a Consulting Engineering practice, in the mining industry, in Johannesburg, South Africa. For my current employer, Bachy Soletanche: Summer job, as a trainee engineer, in Hampshire. Full time job, as a design engineer for 3years in West Lancashire; then 3years on a construction site at King's Cross, North London. Secondment to work for our parent company, for 1month in Paris, France; 2months in DaNang & Ho Chi Minh City, Vietnam; for 3months in Hong Kong and for 2.5years in Kentucky, USA. Then 4years, as a senior design engineer, on Crossrail construction sites in East London. Then 5years, as a senior design engineer, for a variety of construction processes, based in Camberley, Surrey, with a variety of projects, including ground and rock treatment for reservoirs in North Wales; and foundations for offices and residential buildings in Central London and the South East of England.

Current Job:

Technical Manager, Euston Approaches Compensation Grouting Works, Package S1, HS2

Employer:
About Me

I'm a Civil Engineer, with nearly 20 years of experience in the construction industry.

Read more

I grew up in small traditional market town, Saffron Walden, in Essex, as the eldest of two sons, going to primary school there and then to a former Grammar, state run, all-boys high school in a little village, Newport, also in Essex.

I then went on to study Civil Engineering at the University of Surrey, in Guildford, relocating there for my studies.  My year in industry was my first really big adventure, spent working in South Africa, as an assistant engineer in a Tailings (Mine Waste Dams) Design Department, in Johannesburg, with a period of three months working out of a make-shift site office, in a shipping container, in Mozambique.

After graduating I then took my first full-time paid job, working for my current employer, in Burscough, in West Lancashire.  From there I have lived and worked in a variety of places, including London, Paris, Vietnam, Hong Kong and Kentucky, USA.

I currently live and work from home, working for the same employer who employed me after graduating, in a little village outside of Guildford, on the edge of the Surrey Hills.

On a personal note, I enjoy gardening, walks and occasional runs in the countryside and bird watching. The latter I enjoy doing with my husband, who I have been with since 2007. I am very interested in future science and am very optimistic about what that technology may do for humans in the future and how it may change the way we engineer things in the future. I am a big fan of Elon Musk and the work he is doing to future-proof our planet and ensure the survival of our species.

I am a STEM ambassador, and also a Fairness, Inclusion and Respect Ambassador for the industry I work in.  I also support the charitable work of Stonewall.  My pronouns are he/him.

My Work

I manage a team of engineers and technicians to help provide a highly specialised service to our customer

Read more

I am responsible for managing the day to day needs of my team, including administering their personal development objectives. I provide on the job training and support where appropriate to enable my team to do the best job they possibly can do.  I ensure my team are provided with the best possible technical support, in terms of hardware and software to carry out their duties to the best of their abilities and as efficiently as possible.

I am also responsible for listening to what our customer wants and then advising our customer on what I consider to be the best technical solutions to any issues they may encounter.

I also need to draw on the benefit of my experience and the experience of my team, to anticipate some of the problems we could encounter, before we realise we have one and find solutions and preventative actions to those issues before they arise.

I am also responsible for liaising with interested stakeholders and third party asset holders, to manage their expectations of what our specialist technique can accomplish and the limits of our capabilities and then to suggest other forms of mitigation to their issues, by collaborative working with other members of the wider project team.

My Typical Day: Prior to Covid-19, I would be travelling to our Camberley office, working 9am to 6pm, sometimes later, when the workload demands it. With occasional trips out to see customers and sites. With up to an hour for lunch and half an hour breaks. However, in the last year, due to Covid-19, I have been working from home and managing my time differently.

Read more

Since working from home during Covid-19, my start and end times can vary depending upon what I have in my diary for any given day. I could have site meetings starting as early as 7am, and/or not ending until 7pm, but there is usually some give and take and my overall hours per week do not vary too much overall.  It is in any case up to me how to structure my day, so long as the work gets done in an efficient manner.

I'll often have remote meetings with my team and wider stakeholders via video conferencing, which may occupy part or all of my daily work, I will also need to review site production documents, usually a quick lunch (half an hour), occasionally a longer lunch break (an hour or two hours), to allow some exercise, either with a walk or run around the local area, if time allows between meetings.

Then back to my desk for further MS Teams meetings, or further preparation of technical notes, or review of output from the site.

Site works lead to daily interactions with the wider stakeholders and relaying the work we have done, intend to do, and more distant future planning, including technical and commercial risk reduction meetings.

Site works of the nature we are involved with, would traditionally, pre-covid-19, have required a full-time, on site presence for a Technical Manager, however we have proven over the last year that this role can be managed remotely, and we can still deliver an excellent technical result while working remotely.  This new found flexibility is leading to our business introducing a hybrid working pattern, where we may spend some of our time together as a team in the site or head office, and other times working from home.

What I'd do with the money

Invest in some tools to provide re-usable source materials for future STEM engagement events.

Read more

Pay for the production of a video diary, to show what a day in the life of a trainee Civil Engineer looks like for one or more of our team members.

My Interview

How would you describe yourself in 3 words?

bird-watching grouting guru

What's the best thing you've done in your career?

Mentoring of other people.

What or who inspired you to follow your career?

Experienced engineers from the past and present.

What was your favourite subject at school?

History

What did you want to be after you left school?

An Architect, but then I found Civil Engineering.

Were you ever in trouble at school?

Yes, usually for being late for assembly in the morning.

If you weren't doing this job, what would you choose instead?

I think I would enjoy being a landscape gardener.

Who is your favourite singer or band?

Elton John

What's your favourite food?

Cheese

What is the most fun thing you've done?

Trekking in the Picos de Europas, in Northern Spain.

If you had 3 wishes for yourself what would they be? - be honest!

Make the time to get myself Chartered, which is long over-due. To try not to over-think things. To be less serious.

Tell us a joke.

I don't know any jokes.
---