Profile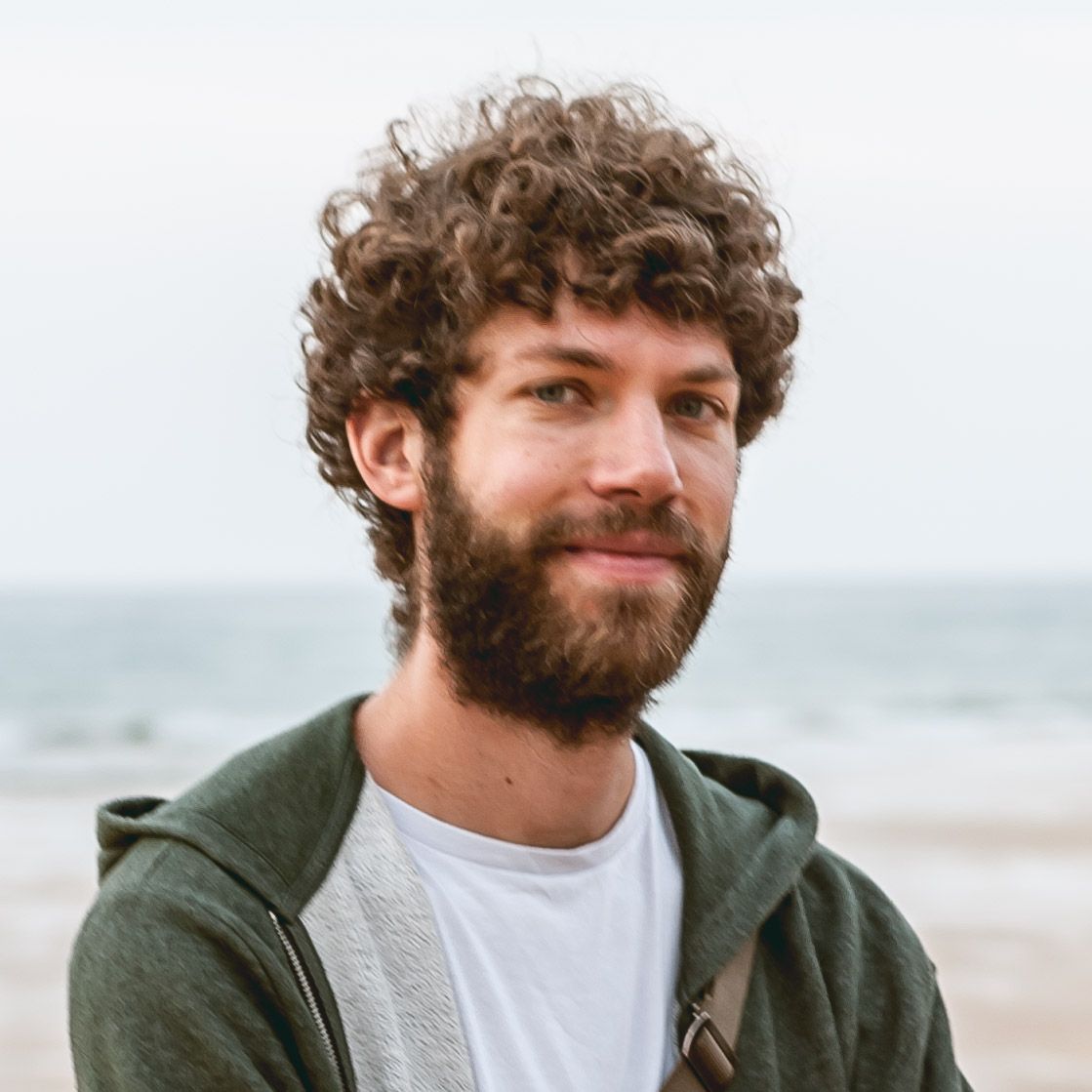 Rob Gilbert
Curriculum Vitae
Education:

Ninestiles School (Birmingham), Solihull Sixth Form College, The University of Warwick

Qualifications:

GCSEs, 3 A-Levels, Masters (MEng) Civil Engineering

Work History:

Newsagent, night club/bar, Morrissons salad bar, photographer, bridge engineer

Current Job:

Employer:
About Me

I'm a civil engineer who mostly works with bridges but I also love baking bread, climbing, and cycling.

Read more

I live in a narrowboat on London's canal system with my cat, Carlos. I'm a 'continuous cruiser' which means I have to move my boat about 1km every 2 weeks so I get to live in lots of different places.  Living on a boat is a lot of fun but you realise all the utilities you take for granted such as water, electricity, gas, and sewage are limited and need careful management so you don't run out unexpectedly!

My favourite things to do outside work are climbing (mostly indoors),  going to museums and galleries, cycling, photography, and baking sourdough bread.

My Work

Sometimes I design new bridges, and sometimes I make sure existing bridges don't fall down.

Read more

One of my first projects was inspecting the construction of a new road in Nottinghamshire. This involved spending lots of time on site making sure the designs were being built correctly. To do this I studied the drawings of bridges and checked things as they were bring built. Sometimes I had to speak to the contractor (builder) about problems, and report on progress to the client. The most fun part of this project was driving around the site in a 4×4!

My first bridge design was actually for a pair of bridges for a new 'grade separated' junction near Coventry. I created analysis models of the structure in special software which I used to understand the loads the structure would need to carry – this wasn't just cars and lorries, but things like wind and temperature effects too. During construction of the bridge some problems were found in it's foundations. This meant more analysis was required to see if the structure would still be safe, or if new foundations would need to be constructed.

Sometimes my projects are on a bridge but not actually bridge design – for this project I was the 'task manager' for the design of new lighting and architectural benches. I enjoyed this because to carry out the task I first created a 3D model of the site so we could visualise what the new lighting would look like. This was really useful in gaining approval from the client and local council because the bridge is a 'listed structure' (that means it has historical significance and any changes should be in-keeping with the current appearance). Once the design was approved I arranged and oversaw the physical production of the lighting and benches – it was fun going to the factories and seeing how everything gets made, however it was difficult managing both what the client wanted and what the manufactures had time to do.

I've lived in London for seven years now, and when I first moved here it was to work on London Bridge Station. My work was to check that the existing brick arches would be able to carry the loads of the new station. The first analysis I did for this showed that the load increase was greater than the allowable 5%. However, the analysis was a simple approach and didn't include various areas of the structures that were 'empty' i.e. just air. I used my 3D modelling skills in SketchUp to do a more accurate analysis and this showed the load increases were less than 5% and therefore acceptable.

My Typical Day: I get up about 7 and cycle into the office, starting working about 8. I'll check my emails and make a list of tasks to complete for the day. This normally involves phoning other people as I'm managing a project and coordinating a team. I normally have a walk and buy lunch outside, then eat it in the office. Sometimes I'll present our designs to the client and wider team to get their approval. I usually finish work at 4:30 and cycle home to cook and maybe go climbing.

Read more

Here's how a typical day might work on my current project: leading the site clearance design team for the construction of 80km of new railway. Site Clearance drawings tell the contractor what needs to be removed in order to build the project. This could be fences, houses, bridges, roads, trees etc.

8:00 – shower, make a cup of tea, check emails: there will normally be some questions or queries from people. The easy ones I'll normally answer straight away but most need some thought, or for me to speak to other people who may not be in the office yet.

9:00 – team meeting: twice a week I have a meeting with the project team. The first item is to look at the programme for the next two weeks, so everyone knows what work needs to be done. Then, each person on the call says what they did yesterday, what they're doing today, and if they have any 'blockers' – this could be information they are waiting for which is stopping them from completing their work.

10:00 – design review meeting: because the project is so big we've broken the design down into 14 packages. Each one of these packages (sets of drawings) must be reviewed by the other disciplines on the project to make sure our design is correct – we don't want to demolish anything unless absolutely necessary. I chair the meeting and talk through each drawing and ask questions about things we're uncertain about. Usually the other people in the meeting will raise something new that results in a change to the drawing, so I make a note of these items.

12:00 – lunch: I work near St' Paul's cathedral in London so I go out for a walk along the Thames for a while. The design review meetings can take a lot of concentration so it's nice to get some fresh air and a rest. Once I bought 2 Gregg's vegan sausage rolls for lunch but I felt ill afterwards.  My favourite lunch is a falafel wrap so I'm always searching for new street vendors for this!

13:00 – actions: following the design review meeting there are usually some actions for me to address so I make a start on those. I would also check in on the rest of the team to make sure their work is going well and that they aren't stuck.

14:00 – specific meeting: today we had a meeting about a disused gas main that needed to be removed from the site. This was complicated because this work should be with a different team, but it had not yet been done. It then came to light that another team had actually prepared a drawing for it's removal – but the drawing contained errors. Then we found there were more instances of disused gas mains to be removed, that no-one had designs for. So along with the designers and contractor, we agreed some actions to help resolve these problems.

15:00 – check drawings: some designs are ready to be issued, but before this can be done they need to be checked by several people. I do my check by looking for errors in the drawings, and also checking the design review meeting actions from a previous week. If there are changes required I ask one of my team to make the updates, and feedback any persistent issues to managers to prevent them happening again in future.

16:00 – by this time I probably feel like I've done enough proper work for the day and I'll go through emails again, trying to close-out small issues. Maybe I'll start making a to-do list for the next day, or have a chat with colleagues about non-work things!

16:30 – home time!

What I'd do with the money

I would buy things like spaghetti and Jelly Babies so take into schools to make bridges with!

My Interview

How would you describe yourself in 3 words?

Baking bridge engineer

What's the best thing you've done in your career?

Work on the Rotherhithe to Canary Wharf crossing feasibility study - this was 3 options for the longest moving footbridge in the world.

What or who inspired you to follow your career?

I grew up around my dad who was building a wooden car and I've always admired his engineering knowledge.

What was your favourite subject at school?

English - probably because the teacher I had at GCSE was great

What did you want to be after you left school?

I can't remember, but in college I hoped to be bridge engineer

Were you ever in trouble at school?

Not much! I got detention once for throwing paper during break :p

If you weren't doing this job, what would you choose instead?

Maybe I would have been a photographer or physicist

Who is your favourite singer or band?

Jeff Rosenstock

What's your favourite food?

Pizza is the ultimate food - so simple but so good

What is the most fun thing you've done?

Started learning to play the drums!

If you had 3 wishes for yourself what would they be? - be honest!

Be a great drummer. Have enough money to buy a house in London. Design a long span bridge.

Tell us a joke.

I'd tell you a pizza joke, but it's too cheesy.
---