Profile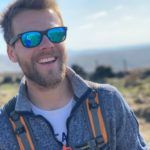 Sam Hurst
Curriculum Vitae
Education:

Old Swinford Hospital School, Welbeck Defence Sixth Form College, Southampton University

Qualifications:

GCSE, A-Level, MEng (Masters Degree), CEng MICE (Chartered Engineer)

Work History:

Site Engineer (2 years Crewe, UK), Senior Engineer (2 Years, UK), Senior Engineer (1 year Dubai), Bartender (2 months Austrailia), Fish Farmer (2 months, Australia), Senior Engineer, Nuclear Power (UK 3 Years)

Current Job:

Safety Engineering Adviser

Employer:

Kier Construction
About Me

I am Sam, a Chartered Civil Engineer and I inspect Nuclear Power Stations, Buildings and Bridges across the UK as a Safety Engineer

Read more

I live on a canal boat with my dog Frankie and we travel across the UK where ever we want as my job is very flexible. On the weekends I love paragliding, kayaking, climbing or mountain biking. I have been to over 16 countries in Africa and lived in Dubai and Australia so I love to travel which is a great perk of the job !

My Work

I visit large construction sites to advise them on the best and safest ways to build complicated structures using large cranes, temporary supports and other innovative ideas...

Read more

Engineering Adviser for North East and North West of England, covering highways, infrastructure, construction, Canal River Trust and house building. The role began in 2011 after several high cost incidents, to ensure process is followed and competence ensured.

We work with Business Unit Directors to help improve safety compliance and help with action plans to make procedure easier to follow. With Project and Contract Managers, we help to work out how much it will cost to build the building as well as different ways to build it safely.

I also do lots of visits to sites for a quick site walk around to review active building. Rather than strict inspections, we are here to advise and help, not police. We also assist site teams to upskill workforce by delivering training courses and presentations.

I work on High Speed 2, Hinkley Nuclear Power Station, and lots more !

My Typical Day: I usually start looking at my emails at 9am to answer questions that my building sites have about new types of engineering they may not have used before or the best way something needs to be done. Maybe what size crane do I need to lift this big thing ! in the afternoon, I drive to one of my many sites for a safety inspection..

Read more

I start at 9am and look at my emails where there is usually some questions from building sites about where to find some information, maybe about a special type of concrete they have not used before or problems with too much vibration damaging neighbours buildings.

Around 11am, I head out to a site visit where the site team walk me around site and we talk about how things are being built. Sometimes things are being built wrong or not safely and we have to stop the work and think of a better way to do things.

In the afternoon, I usually try to research new and exciting engineering news or products as well as safety accidents so that I can better advise the site teams tomorrow.

What I'd do with the money

Produce a super cool game where teams of school children have to make a geodetic dome

Read more

Lesson focuses on the engineering behind building framing for structures, and explores examples of geodesic domes and other buildings. Students work in teams to design and build a small dome frame out of everyday items that can hold a weight on top without collapsing.

The "Design a Dome" activity explores construction and engineering design. Students work in teams to design a domed structure out of everyday materials that is strong enough to support 120 grams of coins or candy on top. They will design the frame for their dome on paper, select and gather materials, construct their dome, and test it. They present their domes to the class and complete reflections on the lessons learned.

My Interview

How would you describe yourself in 3 words?

Paragliding Dog-Loving Engineer

What's the best thing you've done in your career?

Built a bomb proof building in Australia

What or who inspired you to follow your career?

Isambard Kingdom Brunel

What was your favourite subject at school?

Geography

What did you want to be after you left school?

Army Officer

Were you ever in trouble at school?

Yes. Too much..

If you weren't doing this job, what would you choose instead?

Paramedic or Environmental Activist

Who is your favourite singer or band?

The Kooks

What's your favourite food?

Lebanese - Hummus !

What is the most fun thing you've done?

Skydiving 300 times

If you had 3 wishes for yourself what would they be? - be honest!

End word hunger, End world fighting, Save the animals

Tell us a joke.

What has four wheels and flies? A bin lorry!
---