Profile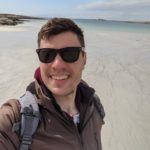 Tommy Shinton
Curriculum Vitae
Education:

School – Edinburgh Steiner School, University – University of Glasgow (I studied Civil Engineering for 5 years)

Qualifications:

Standard Grades/GCSE/Intermediate 2: English, Maths, French, German, Physics, Chemistry, Biology. Highers – English, Maths, Physics, Chemistry, German

Work History:

My first job was doing a newspaper round when I was 13. When I was 17 I worked in box office selling tickets and did this every summer for five years. During University I worked part time doing engineering at a small company with only five employees.

Current Job:

Employer:

The company I work for is called AECOM. They have offices all around the world and have experts in all kinds of science and engineering – it's always great to learn new things!
About Me

I was born in Edinburgh and live and work in Glasgow. I like travelling (when it's allowed!) and exploring new places. I like rugby, football, live comedy and bad jokes!

Read more

I was born and went to school in Edinburgh, but have lived in Glasgow for 11 years now. I stay in the south side of Glasgow with my girlfriend (we're getting married next year!) and we have two dogs.

I like exploring new places – either in Glasgow, Scotland, or around the world. I really like trying new food too.

I used to play rugby but now play touch rugby and five-a-side football, I also like wild camping – you can go anywhere!

I like puns and bad jokes – but not everyone likes mine…

My Work

I design and build things to do with water like flood defences and pipe systems that get drinking water to your taps and take away the wastewater from your sinks and toilets – all things you might not have thought about?

Read more

Civil Engineering is about solving problems to do with the built world – it can be creating new things like roads, schools, stations – or it can be do with fixing problems when things go wrong  – like flooding.

Most of my work is to do with water in some way or another. This can include three types of water – drinking water, wastewater and rainwater.

For drinking water, I design water pipes and water treatment works that make sure the water that comes out your tap is clean, safe and gets there under pressure.

I also design the other side – so where the 'wastewater' that goes down your sink, bath or toilet goes – usually through a big network of pipes and eventually to a treatment plant which uses bacteria to clean the water.

The third type of water I work with is rainwater – this can be designing drainage networks that make sure the water that falls on buildings and roads has somewhere to go. We try and use natural options like ditches and ponds and use plants to clean the water as well as improve areas for wildlife. When I do this I'm trying to make sure that the important areas don't flood (like roads, schools and hospitals) and that rivers don't burst their banks.

Most of the project I work on are in Scotland, but I've also worked on some in England and abroad.

Mostly I'm I work in an office (or from home recently) but I also get to visit the site either before we've started the design (when there's nothing there and it's like a blank piece of paper!) or during the construction when it looks very different.

Safety is very important in construction and we always try and design the safest option we can. We also need to consider climate change because things like concrete (which we use quite a lot) are bad for the environment, so we try to use as little as possible.

Here are some photos of me working on a site – it was great to see the things we'd designed from the office being built in real life – this was a pump system to move water under the River Clyde and many miles across the city.

I recently finished a project on the coast – this was great in the sunshine but not so good when it was cold, wet and windy! The path you can see didn't exist 6 months ago and will be there for over 100 years

My Typical Day: I start work (from home just now) at 9am, have meetings to decide the plan for the day, carry out calculations to help the design and work with others in my team to create drawings showing what we want to be built.

Read more

Every day is different really! But every day starts with a cup of coffee. Here is an idea though…

9am – coffee and check my emails

9.30am – meeting to discuss a new project designing a water treatment works – working out what the client wants us to do and how we're going to do it

10.00am – design calculations. Using maths to work out the right size of pipe and how big a pond needs to be to store rainwater to make sure the area doesn't flood

11am – working with a colleague to produce a drawing of a wall that we want someone to build – we need to make sure to add all the information they will need to build it properly with the right material and the right size.

12pm – a short training course to learn about some new construction products and ideas

1pm – lunch

1.30pm – travel to site to check that a project I've designed is being built correctly, chat to the workers on site about any problems they might have found (like unexpected rock in the ground)

3pm – travel back to the office (or home)

4pm – write report about latest visit to the construction site so that the client and my manager knows what's going on there

5pm – reply to emails about projects

5.30pm – finish work!

What I'd do with the money

I would buy some interactive kits and games to take to schools to show what civil engineering is and how it works.

Read more

In the past I have done lots of events in schools and colleges with stands trying to explain what Civil Engineering is but it's a lot easier – and more fun! – with examples and games. So I would buy lots of these type of things to helps show the work we do so that young people can get a feel for it and try it out themselves.

I would then encourage lots of other engineers in my company to join me at these events or do their own to spread the word even more.

My Interview

How would you describe yourself in 3 words?

Water Engineering Designer

What's the best thing you've done in your career?

I worked on a project that stopped flooding in an area of Glasgow Southside

What or who inspired you to follow your career?

I liked the idea of using maths for a reason and to solve problems for people.

What was your favourite subject at school?

Physics and PE

What did you want to be after you left school?

This changed a lot. When I was young I wanted to work in a sweet shop or a petrol station! Then I wanted to work in TV and Sport and then when I was 16 I decided to be a civil engineer

Were you ever in trouble at school?

Not very often - I was a good pupil (mostly)...

If you weren't doing this job, what would you choose instead?

I like planning holidays, so maybe a travel agent (although I would want to go on all of them)

Who is your favourite singer or band?

I like a big mix of music, but my favourite band at the moment is called The Shins.

What's your favourite food?

Pasta!! I could eat it every day

What is the most fun thing you've done?

Snorkeling in the tropical sea (I found Nemo!)

If you had 3 wishes for yourself what would they be? - be honest!

To be healthy, happy and laugh every day. I also wouldn't say no to a PS5...

Tell us a joke.

1. Two fish are in a tank - one says, "can you drive this thing?" 2. A fart in a lift - that's wrong on so many levels.
---