Profile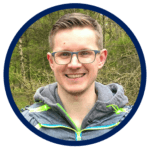 Alex Taylor-Gates
Curriculum Vitae
Education:

I went to Roundwood Park School in Harpenden, followed by Roundwood Park Sixth Form, and I later undertook my Engineering Apprenticeship at Highbury College in Portsmouth

Qualifications:

I took 11 GCSE's and achieved 2 A's, 2 B's, 5 C's and 2 D's: – far from top of the class! I took 4 A Levels Physics, Biology, Product Design and Art

Work History:

When i left School I didn't really know what I wanted to do or how to get there, so i took a local job in my village and became a Landscape Gardener at 17, driving diggers, building brick walls and planting trees. at 18 I then decided to work for my local Gym as a duty officer and trainer. At 19 I decided to go back to school and got my Engineering Apprenticeship with Airbus. when i completed my apprenticeship at 22 I got a job as an Environmental Test Engineer. at 27 I was promoted to Senior Environmental Test Engineer.

Current Job:

When I was 29 I was given an opportunity to work for the Exomars Rover Team as a Specialised Mechanical Engineer, it has been very challenging as there are many aspects to this job that are very new to me, but the challenge gets better and better every day and I love being involved with such an interesting and technically challenging project
Favourite thing to do in my job: Solving Engineering Problems

About Me

I'm Alex, I am a Petrol Head, Gadget Fiend, Lover of Rock and DogFather to a Pomeranian called Evie! #Evie_the_floof

Read more

I live in Biggleswade, Bedfordshire with my Wife Jen and our Pomeranian Evie.

 

I have been interested in Engineering since a young age, I have a great love for Aviation due to much of my family serving in the Royal Airforce, I was exposed to lots of hands on engineering helping rebuild cars and motorcycles with my father (I bought my first car at 15 years old!) and I had lots of electrical and Remote Communication, Control & data acquisition experience due to helping my uncle who ran a Spy Equipment development Company!
These experiences formed the foundation for my interests and hobbies, RC modelling quickly became my favourite hobby, I have probably owned every type of RC model you can think of over the years and have previously competed at regional level RC drifting, and I'm currently very much enjoying competing in amateur level indoor drone racing league!
In my late teens to my mid twenties I built and competed at amateur level Hill Climb Racing and built & modified a number of heritage 4wd rally cars!

 

At the age of 13 I joined the Air cadets and gained lots of experience volunteering at RAF bases with Aircraft maintenance and Airmanship, by the time I was 15 I had completed my first flying scholarship undertaking my Solo Flight in a Grob G 109 Vigilant after 12 hours training.

At the Age of 16 1/2 I was lucky enough to be offered a second Scholarship to undertake an intensive 2 week scholarship flying a Grob G115E Tutor, this was a much more powerful aircraft and I went Solo after 18 hours on an active commercial runway! It was very scary being in the air with such big and fast aircraft in the air around you!

Technology & Science were my favourite and best subjects at school, I loved designing  solutions to problems using the Scientific knowledge I had gained!
After undertaking my A-Levels (Physics, Biology, Product Design and Art) I decided to apply to a number of Commercial companies for an apprenticeship and wound up getting an Engineering Apprenticeship with Airbus!

I have been working in the space industry ever since, and have progressed my career specialising in environmental testing & qualification of spacecraft using state of the art Space simulators & Vacuum Chambers, Vibration & Shock Machines to simulate rocket launch and Electro Magnetic Compatibility Facilities to test Satellite Microwave Communication effectiveness, as well as lots of Material Research & Development!

 

 

Helping build and test spacecraft on a daily basis is a fantastic and rewarding experience, and specialising in these fields is what helped me join the Exomars Rover Assembly, Integration & Test Team!

My Work on the ExoMars Mission

I am a Mechanical Engineer with a specialisation in Environmental Testing, I help build and test the Exomars Rover.

My Typical Day: My job is often very varied. I get to work normally for 6am, but sometimes at night too as we work all hours of the day! I discuss with the other teams about what was undertaken when I was not there, we set a goal and make a plan for the day and I work towards the goal! This could be anything from leading the team to fit the Exomars Rover's drill, to writing an instruction manual for how to lift the Exomars Rover with a crane, perhaps come up with a solution to a big problem, or even to make a shopping list for new tools!
My Interview

How would you describe yourself in 3 words?

Inpired, Innovative, Hard Working

What's the best thing you've done in your career?

Being a key member of The Exomars Rover that will go down in Space Exploration History is quite hard to beat!

What or who inspired you to follow your career?

My Aviation/Engineering oriented Family.

What was your favourite subject at school?

Technology/Product Design

What did you want to be after you left school?

RAF Military Aircraft Engineer

Were you ever in trouble at school?

I was a bit of a joker at school, so I got told off a few times for making jokes and being a bit loud in class

If you weren't doing this job, what would you choose instead?

If i hadn't moved into the aerospace industry i could definitely see myself in Motorsport or perhaps a Drone Pilot

Who is your favourite singer or band?

POWERWOLF - are a fantastic German Heavy Rock Band - look them up!

What's your favourite food?

I love Sushi!

What is the most fun thing you've done?

Learning to fly and going Solo will be one of the best experiences I will ever have.

If you had 3 wishes for yourself what would they be? - be honest!

1. To be able to fit work, play and sleep into a 24 hour period - i never have enough time! 2. to have an opportunity to experience extended Zero G in the Vomit-Comet. 3. To have a small army of pomeranians, which I could then use to take over the world, one "aawwwww!" at a time.

Tell us a joke.

I just ordered a Chicken and an Egg from Amazon... I'll let you know.
---