Profile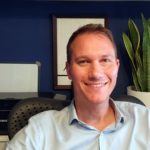 Jack Bedell-Pearce
About Me

I am an entrepreneur of a data centre business, rugby coach and part-time magician

Read more

I really like computers and have done since I was a child. I didn't know what I wanted to do when I was younger, aside from play computer games, build computers and read comics. I was also a big fan of magic and playing rugby, but I'll come back to that later.

I went to University and did a Geography degree at Nottingham. It was brilliant fun, and while I learnt a bit about rivers and the weather, most of my time was spent learning about something called G.I.S. or Geographic Information Systems. This is a fancy way of saying we were learning about how to create digital maps – and this was before Google Maps was even invented!

When I left University I got a job working for an IT Consultancy, which was very hard work, but taught me all about programming and how to help other businesses upgrade their computers so they could do their work faster.

Since then, I've worked in Marketing and started a business in Recruitment (helping people find jobs) as well as more recently help co-found my current business, 4D Data Centres.

In my spare time, I enjoy running (I've just finished a half marathon and am training for a full marathon next year), coaching rugby at my local rugby club and performing magic (I'm a member of the Magic Circle).

My pronouns are

he/him

My Work

CEO and co-founder of 4D Data Centres - one son at Hawthorns School and one at Dunottar School

Read more

With my business partner, I started 4D nearly 15 years ago. When we first started it was just the two of us and we did pretty much all of the jobs in a data centre ourselves: IT manager, network engineer, security guard, sales person, marketing person, accounting and MORE.

Since then we've grown, and I've hired lots of people to do these jobs in our business. Now I'm able to focus on leading and running the business as the CEO (Chief Executive Officer).

In my spare time, I also try to help people (and the government) understand when data centres are, and how we help keep the internet and mobile phone apps running.

Here's a short video explaining some of the things we do:

My Typical Day: I wake up at 6am and usually go for a 10k to 15k run before work. By 8am I'm at my desk at home or in my office in one of our two data centres. I usually have lots of meetings, talk to staff (to help them solve their problems) or work on challenges within the business.

What I'd do with the money

Buy a new iPad mini and give it to the student who asked me the most interesting question

Curriculum Vitae

Education:

Whitgift School, Nottingham University

Qualifications:

11 x GCSEs, 3 x A-Levels, 1 x AS-Level, 2:1 BA Hons Geography, MMC (Member of Magic Circle)

Work History:

Accenture (IT Consultancy), CCHM:PING (Marketing/Advertising Agency), Martin Pearce (Recruitment), 4D Data Centres (Data Centres)

Current Job:

CEO and Co-Founder of 4D Data Centres

Employer:

My Interview

How would you describe yourself in 3 words?

Runs Data Centres

What's the best thing you've done in your career?

Build my business in an ethical and sustainable way

What or who inspired you to follow your career?

My Dad

What was your favourite subject at school?

IT/Computer Studies

What did you want to be after you left school?

Computer Games Tester (I actually did this job for 3 months!)

Were you ever in trouble at school?

Yes - mostly for forgetting to do my homework :-Z

If you weren't doing this job, what would you choose instead?

Starting another IT business

Who is your favourite singer or band?

Stomzy (I'm originally from Croydon like him)

What's your favourite food?

BBQ Ribs

What is the most fun thing you've done?

Join the Magic Circle

If you had 3 wishes for yourself what would they be? - be honest!

1) Lead a happy, healthy life. 2) Have the same for my family 3) Leave the world a better place than I found it.

Tell us a joke.

What did Yoda say when he saw himself in 4K? "HDMI"
---