Profile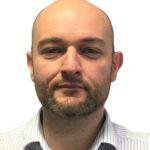 Jordan Galloway
About Me

I am a father of two very young boys, I enjoy playing football, golf and computer games. I am a Data Centre Design Engineer and look for sustainable and low energy use solutions.

Read more

I am originally from a small coastal town called Ayr, in South West Scotland. I moved to Southern England to be with my Wife as she is originally from this area. We have two young boys (3 years old and 15 days old) and a boxer dog – who although is getting on in age (11 years old) he is very energetic and bouncy.

I am a keen golfer (when time allows me to play), I recently stopped playing 5-aside football due to injury. I do love my food and experimenting in the kitchen.

I enjoy puzzles and problem solving – i think this is what guided me towards engineering

My pronouns are

He / Him

My Work

I design data centres (what the internet or 'cloud' lives on)

Read more

Each day I either work on my own or work with a team of other engineers to look at a clients requirements (sometimes these clients are not engineers, they could be accountants, sales people, builders, etc). We chat and discuss what they would like to do or achieve and then I take this information and come up with an engineering solution – fixing problems that they have.

The spaces / rooms / buildings we create house lots and lots of computers (and these computers could be what allow games to work – like Fornite, Minecraft or social medial like Facebook, Instagram, tik tok).  Lots and lots of computers generate a lot of heat and if they get too hot, they stop working. Part of my job is to find energy efficient and environmentally friendly ways of keeping the computers in an environment that is both not too hot or too cold.

This is like goldilocks and the three bears, the porridge she likes the most is not too hot or too cold. Computers are the same.

My job allows me to work all over the world, with a large variety (mixture) of people, I can either travel to them or work with them from my house – all thanks to the connection to the internet (which is lots and lots of computers linked together via data centres)

My Typical Day: I get up and walk the dog at 6.00am, then get our oldest son up for his pre-school. I then start work at 8.00am up until 6.00pm. Then it is bath time for the kids followed by stories and bedtime.

What I'd do with the money

I would look to invest this with a local education and companies to see if we can give some extra experience and education to students

Curriculum Vitae

Education:

Queen Margaret Academy, then on to the University of Strathclyde

Qualifications:

Maths, Physics, English, Art, Graphic Communication and Craft and Design (Results: B,B,C,B,A,A) Masters Degree – Building Design Engineer with Environmental Engineering (MEng).

Work History:

Waiter, Bar tender, ASDA shop worker, Graduate Alternative Technologies engineer, Mechanical Engineer, Data Centre Design Engineer

Current Job:

Employer:

My Interview

How would you describe yourself in 3 words?

Easy going engineer

What's the best thing you've done in your career?

Mentor / Teach new graduate engineers and watch them develop over time

What was your favourite subject at school?

Graphic Communication

What did you want to be after you left school?

Architect

Were you ever in trouble at school?

Yes, I was suspended briefly

If you weren't doing this job, what would you choose instead?

Chef

Who is your favourite singer or band?

Biffy Clyro

What's your favourite food?

Pizza

What is the most fun thing you've done?

White Water Rafting and Canyoning

If you had 3 wishes for yourself what would they be? - be honest!

Immortality, solve global green energy generation and to win the Euromillions Jackpot!
---