Profile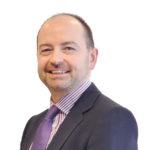 Steve Bowes-Phipps
About Me

I'm a computer person who has worked with engineers all my life and love to bring the two together. I'm also a dad to three small children

Read more

I got into computers when no-one understood them and have had to balance being a very social person with my love of games and technology ever since! I am married with three young kids (8, 6 and 4) and they are always stealing my iPad and computers to play games and I think I'd have done the same thing if I could at their age!

I am passionate about how engineering and computers work together to keep the internet running and I want more young people to help me because we're all a bit old now 🙂

I love tennis, football (ask me who I support) and I've been known to dance like I'm on Strictly!

My Work

I'm a Consultant who works with all kinds of companies to help them be the best they can without costing the earth in terms of money and the environment

Read more

As a Senior Consultant in Digital Infrastructures, I look at how companies work and how they use technology and give them the best advice that is available today.  I get to see the best technologies in practice – I sometimes get to experience them too!

My job is very diverse, variable and rewarding – I often think I make a big difference and I get great feedback from my clients who are (usually) very appreciative 🙂

Unfortunately, because I am so  involved with technology, it gives me very strong opinions when I see it portrayed in films and on TV, because they always get everything wrong!

I am passionate about technology being used to improve society and the environment – if we get it right (we don't always) but I'll always fight my corner for what I believe in

My Typical Day: I wake up at the crack of dawn and (three days out of five) I get on my bike and cycle 2.5 miles to the station. I catch the train from Bedfordshire to London Bridge and walk 20 minutes across Tower Bridge (what a fantastic view!!!) to my office in Aldgate, London. Fuelled on great coffee and tea all day, I go through emails, call people up either by phone or video conference, arrange site visits (sometimes in the UK but recently in Italy and Ireland), write presentations, articles, blog posts, guest lecture for a University, speak to clients giving advice, running meetings...etc., etc., etc... A vary varied workload as you can see! I go home around 5pm the same way in reverse, Tower Bridge is just as amazing at night! When I get home, I bathe the kids, put them to bed with a story and then slump in front of streamed TV that I have helped to deliver across the internet in some small way

What I'd do with the money

Use it for resources for a local school - perhaps a 3D printer to get kids excited about how new technologies can be used for creativity as well as engineering and science

Read more

I once donated a 3D printer to a local Primary School because I had no use for it (I had won it in a raffle at an exhibition).  The Head of the School told me how it was one of the most exciting lessons they had for Year 6s and very popular as the kids produced all kinds of magical objects!

I would love to do this again for another school as I believe 3D printing is the future for manufacturing and the creative arts in the future and, actually, it is already here for some industries!

Curriculum Vitae

Education:

I went to Southgate Secondary School, then the University of Hertfordshire. Because I was bright but rubbish at exams, my A levels were not good enough to get me into my first choice Uni, so I stayed on an extra year in Sixth Form and retook them. I managed to get on an HND in Computer Studies and then after being at work full time, I left to go back to Uni to get a degree in Business and Computing

Qualifications:

O levels in Maths, Physics, Chemistry, English Language, Metalwork, Technical Drawing, French, Computing; AS level in Maths and Stats, A levels in Maths with Statistics, and Chemistry (I failed my Physics), HND Computer Studies, BSC (Hons) Business and Computing, Post-grad Cert in Management and Coaching, GCSE French

Work History:

IT Support engineer, Software analyst, Distributed Operations Manager, IT Operations Manager, Associate Director of Data Centre Operations, Director of Strategy, Unemployed for two years and worked in WH Smith as a part time job, technical project manager, Data Centre Manager, Data Centre Consultant

Current Job:

Digital Infrastructure Consultant with PTS Consulting

Employer:

PTS is an IT Consultancy and I get to work with all different kinds of companies and organisations, all over the world!  I also do public speaking and present on energy efficient Data Centres anywhere where I am asked to – I believe that the internet does not have to cost us the Earth and I can educate people and companies to use less energy, less Carbon and be socially responsible in their use of IT

My Interview

How would you describe yourself in 3 words?

Dancing Tennis-playing Technologist

What's the best thing you've done in your career?

I met two star Manchester United players after we'd just beaten Liverpool....those were the days...

What or who inspired you to follow your career?

My Dad was a power engineer and I thought I wanted to be the same as him - ironically, I have ended up learning a lot about his job as it applies to Data Centres but much later in life

What was your favourite subject at school?

Maths

What did you want to be after you left school?

It changed a few times, I thought I'd be a scientist, then a computer programmer (coder) but ended up a computer scientist instead!

Were you ever in trouble at school?

Occasionally - I was quick to learn but then got bored easily and would muck around

If you weren't doing this job, what would you choose instead?

If I didn't have to earn a good wage, I'd either be an actor or I'd have been a professional tennis player

Who is your favourite singer or band?

I pretty much like everything, but Indie rock is probably my favourite - I've seen Stereophonics many times in concert

What's your favourite food?

Ooo..difficult, maybe Greek food (in Greece!) but I enjoy a curry (Thai or Indian) too

What is the most fun thing you've done?

Wow...this is difficult...I drove supercars around a race track for a day - that was amazing

If you had 3 wishes for yourself what would they be? - be honest!

Be financially independent to the point where money is not even a concern. Be more than just an OK tennis player. Star on Strictly Come Dancing

Tell us a joke.

There was a famous TV comedian and game show host, Bob Monkhouse who once quipped: "When I was at school, I told everyone I wanted to be a comedian and they all laughed at me - well, they're not laughing now!"
---