Profile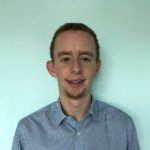 Callum Maloney
Curriculum Vitae
Education:

Portobello High School and The University of Strathclyde

Qualifications:

8 Standard grade subjects and 5 Highers, key subjects Maths, English, Product Design, Physics and Technological Studies, BEng Electrical and Mechanical Engineering degree

Work History:

I had a lot of jobs in the hospitality sector – pubs and restaurants – while I was at university over the summer months. My first job was in a sports shop and I did not have any engineering related jobs until I finished university.

Current Job:

Employer:

AECOM
About Me

Edinburgh based Electrical Engineer working for AECOM

Read more

Outside of work, I enjoy rock climbing and watching football. I like a lot of sports actually, and enjoy playing badminton, going swimming and running! I have run 13 half marathons and am hoping to run a marathon next year!

I also like some down time in amongst all the sports, where I will read a book or watch my favourite shows on Netlix.

My Work

I connect renewable energy projects - like wind farms and solar panels - to the electrical grid which is a big system of cables that carries electricity around the country and into peoples homes.

Read more

I'm an electrical engineer working in the Transmission and Distribution team which is all about electricity and high voltage bits of equipment – see the below for an example of a cable! Some of the projects I'm working on currently include one involving solar panels being installed in small villages and towns in Nigeria, a data centre – which is a building with loads of computers – in Spain and a few power system studies projects based in the UK where I analyse how well electrical networks perform.

Before joining AECOM, I worked at SSE – initially as part of the graduate programme and then in a permanent position.

My Typical Day: I review diagrams and drawings that show electrical networks and write up my findings in technical reports.

Read more

A typical day involves any of the following activities (sometimes a few of them in the same day!):

A big part of my job is looking at data and using software to help calculate things quicker. I talk with other engineers and specialists to get their expert opinion on different things. I use software to analyse electrical networks and how they perform in different conditions. I check international standards to make sure bits of electrical equipment are safe and work as they should do. I write reports to sum up what I've found from reviewing drawings, standards and my software analysis.

The photos show the office where I work – the first one is before the office was refurbished and the 2nd and 3rd photos show what it looks like after the refurbishment!

What I'd do with the money

Create a miniature scale micro-grid to show to primary school children!

Read more

I'd create a small model version of a micro-grid with solar panels, batteries, wind turbines and some lights to show how people's homes and industries can be powered using a collection of different renewable energy sources and technologies. The attached photo shows the different parts and how they connect together.

My Interview

How would you describe yourself in 3 words?

Sport-enthusiast electrical engineer

What's the best thing you've done in your career?

Mentored graduate engineers

What or who inspired you to follow your career?

My dad and science and technical studies teachers at school

What was your favourite subject at school?

Technical studies

What did you want to be after you left school?

I didn't know exactly, I just wanted to study engineering at university and take it from there

Were you ever in trouble at school?

A few times but not on a regular basis - just the odd time acting up/misbehaving

If you weren't doing this job, what would you choose instead?

Football coach

Who is your favourite singer or band?

Deacon Blue

What's your favourite food?

Too many to choose from but probably pizza!

What is the most fun thing you've done?

Deep water solo climbing - where you climb on a cliff edge overhanging the sea!

If you had 3 wishes for yourself what would they be? - be honest!

1. to live in a self-sustaining house 2. be able to be anywhere in the world in a few seconds 3. be able to fly!

Tell us a joke.

I used to have a job at a calendar factory but I got the sack because I took a couple of days off!
---