Profile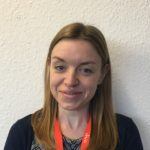 Kiri Hatton
Curriculum Vitae
Education:

Meole Brace Secondary School, SHrewsbury, Shrewsbury Sixth Form College, Manchester Metropolitan University, University of Wolverhampton

Qualifications:

11 GSCEs, 3 A Levels, BSc (Hons) Psychology, HNC Civil Engineering

Work History:

My first job was at Argos when I was 16. Then in between university I worked in a couple of factories and then for Telford and Wrekin Council in the summer holidays. Got a permenant job at Telford and Wrekin Council, moved to Mouchel (Engineering Consultants) and now with WSP

Current Job:

Senior Engineer – Traffic and Road Safety

Employer:

WSP is a globally recognized professional services firm. Our talented people are well positioned to deliver successful and sustainable projects, wherever our clients need us.

We welcomed experts from six different acquisitions in 2019, adding to existing expertise in all our operating regions. We established a presence in the Dutch market, strengthened our Strategic Advisory Services offering in environment, and much more.
About Me

I'm a Senior Engineer working in Traffic and Road Safety. Outside of work I am a mum, a cake baker and MotoGP fan.

Read more

I live in Shropshire with my fiance and two children. We have a dog, many fish and lots of garden bird visitors. I'm vegetarian, a huge MotoGP fan, i like to bake a good chocolate cake and I do HIIT training whenever I can. My pronouns are she/her.

My Work

I am a Senior Traffic Engineer - I look for ways of reducing accidents on our roads and try to make roads, footways and cycleways a more inviting space.

Read more

I work on lots of different types of traffic and road safety engineering schemes.

I could be looking at the accidents that have happened on a road and trying to find out the causes, then changing the road to make it better.

I could be looking at a new footway or cycleway to help school children get to school. The work is very varied and I like to try new things as much as I can.

My Typical Day: I start by speaking to my team and checking emails. I work out which tasks are most important. I might be checking designs that someone else has drawn up or doing some design work myself. I have to visit sites often to work out why an accident has happened.

Read more

08:30 – Log onto computer and check through emails, prioritise work for that day

09:00 – Speak to team members and check on progress, see if i can assist.

09:30 – Checking any scheme designs from my team or report writing on how to address accident issues. I could be coming up with new ways of fixing a problem on the road or using existing ways to fix problems. May need to  head to site some days to measure up/look at issues.

11:00 – Tea break, stretch my legs!

11:10 – Continue with work – may have some meetings on different jobs we are working on

12:30 – Lunch

13:30 – May have client meetings to discuss our progress on the jobs I work on. May need to head to site some days to measure up/look at problems. Lots of scheme design work! I could also be looking at health and safety work issues that we need to design around to ensure our sites are safe.

17:00 – Finish.

What I'd do with the money

Working on that bit, will report back shortly!

My Interview

How would you describe yourself in 3 words?

Makes roads safer

What's the best thing you've done in your career?

Reduced accidents and made nicer places to walk and cycle

What or who inspired you to follow your career?

It was a job that I ended up doing by accident - I got a summer job working in a Traffic and Road Safety department and found that it was very interesting.

What was your favourite subject at school?

Sciences - Mainly biology but anything science related.

What did you want to be after you left school?

Something in a medical field.

Were you ever in trouble at school?

No I was far too good!

If you weren't doing this job, what would you choose instead?

A medical career or psychology

Who is your favourite singer or band?

I'm a massive drum and bass fan, but don't have a favourite really

What's your favourite food?

Vegetarian lasagne

What is the most fun thing you've done?

White water rafting

If you had 3 wishes for yourself what would they be? - be honest!

Be kinder to myself, carry on being random, bring up happy kids

Tell us a joke.

What to fish take to stay healthy? Vitamin Sea
---