Profile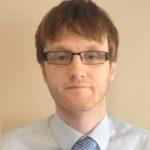 Matt Street
About Me

Hi! I'm an Aerospace Engineer with Atkins and use maths, physics and logic to solve real world problems

Read more

I am originally from Bristol but now live in Glasgow with my Girlfriend. We have 2 kittens called Tsuki and Hoshi. In my spare time I like to play video games and build computers. My favorite TV show is Brooklyn Nine-Nine.

My Work

I use maths to solve engineering problems such making aircraft wings stay on or looking at how a satellite will vibrate during a rocket launch!

Read more

As an engineer, I use maths to solve problems that our clients come to us with. During my time with Atkins, I have worked on several large projects:

Structural analysis of the wings of several types of aeroplanes (A321, A330, A350). This means that I used maths and calculations to ensure that aeroplane wings dont break off.

Vibration analysis of a Satellite.

I used computer models to assess how a satellite would vibrate during a rocket launch to make sure nothing would break

.

I've helped design Air-to-Air Refueling Tanker Aeroplanes that refuel military fighter jets.

I designed of Airplane Galleys (Kitchens). I had to make sure that the galley would fit into the aeroplane and be able to attached at the right points.

I've also worked on non-Aerospace projects such submarines and power stations.

My Typical Day: It depends on the project that I'm working on. It could be processing large amounts of data in Excel. Running computer simulations of wing structures.

Read more

My typical day depends on what project I'm currently working on.

If it is a piece of analysis work, I will usually use Microsoft Excel to perform calculations to work out if the aeroplane structure that I'm looking at with break or not

.

Once I've finished the analysis (which could take several weeks depending on how complicated it is), I have to write a report detailing the answers and my workings much like one of your school reports that you write

.

I often have to give presentations to our clients to present the solution to the problem that they came to us with. I also video call Atkins' other offices in the UK , Europe, India and the USA.

If I'm building a computer model to assess something like a rocket launch, then I'll be using modelling software to build a virtual replica of the satellite so we can see how it will react without having to break the real thing

.

Being part of an Engineering Consultancy such as Atkins means that I get lots of different problems to solve and I have to use different mathematics for every problem that I solve

.
---