Profile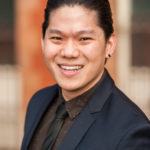 Vittawat Dolbandarnchoke
Curriculum Vitae
Education:

ACT – Bangkok, Thailand (1997-2007) WEM – Minnesota, US (2007-2008) Minnesota State University, US (2009-2010) University of Manchester, UK (2010 – 2014)

Qualifications:

US Highschool Graduation, Bachelor Degree in Electrical Engineering, and Master Degree in Electrical Engineering.

Work History:

During university, I worked part time at the restaurant and was also a Stewart at Old Trafford (Manchester United's stadium) to earn a living. After graduation, I joined EA Technology as a graduate consultant and remain here since.

Current Job:

Consultant – Monitoring Services Team

Employer:

My current employee is EA Technology, a company specialises in asset management, and technology consultancy for elecrtricity network. The company also invented many technology, most of which are not widely known to the public but is a crucial invetion in specilist area.
About Me

An introvert by nature who is actually outgoing! I am an engineer by profession but am passinate in cooking as well.

Read more

Hello! I'm Vittawat, but you can call me Win for a shorter name. It is common for people from Thailand to have a very long name that accompany with a shorter name for ease of being referred to. The shorter name is something random that parents came up with, and my shorter name's lottery turn out to be Win somehow!

I live in Birmingham with a wife and a cat, who mostly act as our boss rather than a pet! We are both very active person and spend a lot of time in the gym, though I still somehow manage to not be in shape. Cooking has always been my passion, and I do hold myself up to a high standard in my kitchen. While I love making French and Japanese food, I am procifient at other cuisines as well. As a plus, I also think I'm a pretty good baker as well!

Other than making food to feed the household and working out, I spend the rest of my time reading anything I can get a hand on, whether it be non-fiction book, news, article, manga, cartoon, you name it! I'm also an avid movie lovers regardless whether it is Hollywood, Bollywood, or any other foreign films.

My Work

I come up with solutions to prevent any loss of electricity to your homes or businesses. I also work with data to find any concerns in my client's electrical system.

Read more

Electricity network is one of the most complex network out there. Generally, you can think of electricity you use at home as a Low Voltage (LV) electricity, and the electricity being sent between cities or across the country as High Voltage (HV). My work deals mostly with High Voltage electricity network, particularly in managing the risk of High Voltage electrical assets such as transformer (changing LV to HV and vice versa), switchgear (think of a switch turning the HV electricity network on/off), and cables. It might be a surprise for you that these assets fail quite frequently despite regular checks and maintenance. Interestingly, many cables (particularly underground cables) failed accidently because construction workers dug into it! But in the case of transformer and switchgear, they tend to fail due to imperfection of insulation material, causing electricity to escape from its safe space and potentially causing significant damage. In some case, the damage could be something like a catastrophic explosion, which is never a good thing.

My area of expertise is in performing asset monitoring, where we continuously meausring data from the HV electrical assets, upload the data to the cloud storage, and perform data analysis to find any signs of the imperfection I mentioned. The technical term of failure caused by insulation imperfection is Partial Discharge (PD), which as the name stated, a phenomenon of electricity partially discharging from insulator causing damages to the system. Thus, I am one of those guys who sit in front of computer looking at graphs and numbers all day long to try making sense of the situation and warn my clients before any failure. The work may sound mundane to you, but it is crucial at ensuring we all have lights in our home. The role will be increasingly more important going forward to a Green future where technology like electric vehicle becoming dominant in our society. Thus, increasing the need for reliable sources of electricity in our every day life.

My Typical Day: With current pandemic, my day started at 8:30am in front of my computer on the dining table, with coffee - lots of it! A lot of time my typical day is looking at data, graphs, analysis, etc. and writing report to clients. Virtual meeting via video conference software is also quite frequent throughout the day. Sometime I would also be out on client's site to do some further assessment of the equipment or installing new monitoring system.

Read more

My day typically starts with a routine checks on measurement from every monitoring systems that I have under my responsibility, which currently sits at 14 systems. The routine checks I carried out simply look for any abnormal changes in amplitude of measurement, or any pattern that may indicate concerning activity within the HV electrical assets. This task could either take 30-40 minutes to do, or it could take all day depending on what is happening at each system.

After this task, I spend my time in preparing proposal for our potential clients. One of my responsibility is to understand what our clients want and design a monitoring solution that could satisfy their requirements. This might involve me attending client's site to see the assets in real-life and determine what is needed to monitor the assets in question.

For some day, I would also be visiting clients throughout the country to provide training for installing our monitoring system as well. This task has becoming more and more popular of late, and I get to go around the UK quite often in the past few years. It was a blessing in a way that I get to see our beautiful country while working, which is a srtong point I enjoy working in this role.

What I'd do with the money

I would use the prize money to donate STEM-related toy and experiment kit to children in need.

Read more

Nowadays, there are many providers out there that design toys and experiment kits for young children with the purpose to interest them into STEM education. These toys/experiment kits are developed based on scientific concept that kids could play while learning at the same time. These kits may include basic programming robot, DIY mechanical clock kit, or even a simple microscope.

My aim with the prize money is to donate these toys/kits to children in poverty who may not have been exposed to STEM in hope that these toys could have inspired them to pursue a path towards STEM education.

My Interview

How would you describe yourself in 3 words?

Keeping your home lit-up and warm, Physics & Space Geek, Extremely Logical Man, Food Enthusiast.

What's the best thing you've done in your career?

My work has once saved central Dublin from a significant HV assets failure! This would have been on the news without me and my team's intervention.

What or who inspired you to follow your career?

I grew up in Thailand with a family that runs a factory, so I get to see engineering equipment since I was young and was inspired to become an engineer from my childhood.

What was your favourite subject at school?

I love Physics and Astronomy and I still do. I could listen to podcast in these topics all day everyday!

What did you want to be after you left school?

I originally wanted to be an Architect, but I found out that you need to be able to draw quite well to become one, and my drawing is terrible!

Were you ever in trouble at school?

Possibly way too many times one should ever be in trouble.

If you weren't doing this job, what would you choose instead?

I would like to be a chef. I love cooking and find joy in seeing people enjoying my food.

Who is your favourite singer or band?

I am very open-minded when it comes to music and I listen to music from any country, whether I know the language or not. My current favourite band is called "Soran", they are from South Korea and the vocalist has an amazing voice. Though, I never knew the meaning of any of their songs since I do not know Korean at all!

What's your favourite food?

I love Rodizio, which is a Brazillian way of enjoying grilled meat such as steak. You are being served on the table with waiter/waitress slicing meat from skewer in front of you. As a meat lover, this is bliss!

What is the most fun thing you've done?

Travelling anywhere always bring me joy. It is always exciting to go to different places and experience culture, people, and food locally. Me and my wife always go abroad a few times a year to places we have never been to see what we have never seen, and eat what we have never eaten!

If you had 3 wishes for yourself what would they be? - be honest!

I want to be free from all the restraints, I want a peaceful and comfortable life, and I want to lead a life with no regrets.
---