Profile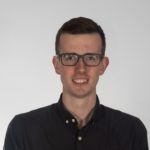 Calum McInnes
Curriculum Vitae
Education:

I started my education in Scotland, I went to Williamwood High School in Glasgow. I then chose to study Mechanical Engineering at the University of Glasgow

Qualifications:

I did my SQA intermediate 2's when I was 16 and got 4A's and 2B's. I then did my SQA Highers and gained 4A's and a B. Finally, before going to univeristy I did my SQA Advanced Highers in Mathematics and Physics.

Work History:

My first job was as a paper boy delivering the local newspaper (in all weather!) After school I worked at a garden centre for a summer. I then started to get involved in the aerospace industry and worked at a start-up space company during my summer holidays.

Current Job:

I'm currently a PhD student at the Bristol Composites Institute at the University of Bristol

Employer:

Bristol Composites Institute, established in March 2017, is building on the expertise and 10-year track record of the Advanced Composites Collaboration for Innovation and Science (ACCIS). We bring together composites activities across the University of Bristol; based in the Faculty of Engineering and linking to the Faculties of Science and Health Sciences.

Our vision is to be a world-leading institute for composites research and education, combining cutting-edge fundamental science with strong industrial links for exploitation and technology transfer. Bristol Composites Institute is a focus for collaboration internally, nationally and internationally.
About Me

I am a PhD student at the Bristol Composites Institute in the University of Bristol's Department of Aerospace Engineering.

Read more

I was born and raised in Scotland. After completing my undergraduate degree in Mechanical Engineering I decided to move to Bristol to pursue my PhD. I have been interested in space since a young age with a fond memories of building water rockets in my back garden. I also vividly remeber watching the Apollo 13 film with Tom Hanks on repeat.

Outside of work I like to keep active by running and swimming. I find that excercise helps me think and I often have to stop and write down my thoughts in my phone notes app.  In summer, when the weather allows it I also enjoy hill walking and being in nature to switch off.

My Work

I design new lightweight carbon fibre parts for rockets so we can enable wider access to space.

Read more

My work involves researching and designing new lightweight rockets by using carbon fibre – a material that is very light but also strong. If rockets can be made lighter we can deliver larger payloads to orbit such as satellites or crewed vehicles. I am a PhD student so I get to work with a very varied team who all have their areas of expertise and allow me to develop as an engineer.

Like much of the public I am working from home – not as exciting as usual as I can't go down to the laboratory and do experiments.

My Typical Day: I arrive at my office at half eight, the first thing I do is have a chat with my fellow researchers about our work. I spend a large portion of the day writing software to help me design new rocket parts. I'll usually take a break at lunch and either sit with my friends or go for a walk to get some fresh air. After lunch I will either attend meetings to plan upcoming presentations or I will spend time analysing my designs.

Read more

My day's are quite varied depending on what is coming up. A typical timeline of my day looks like:

08:30-09:00: Arrive at work, check emails and have a coffee.

09:00-10:00: Read reserach papers from other universities to see what is going on with my work.

10:00-12:00: Write software to help me design new rocket parts.

12:00-13:00: Have lunch with friends or go out for a walk to help me think.

13:00-14:00: Attend meetings to prepare for presentations and discuss with my team the future of our work.

14:00-16:00: Analyse my designs.

16:00-17:00: Write down the analysis as reports so I can talk to others about it.

What I'd do with the money

Engage the general public with engineering research and show them how it benefits everyone.

Read more

I'd use the money to assist in planning outreach events from my research group. The group I work in has a good history of outreach and educating the public on our work.

As a university it can be often thought that the work done in academia dosen't have any use in the real world. This isn't the case – especially in engineering! I'd like to highlight everyday items that people take for granted and show them where they came from and how we are working to make them better. Sometimes we need to wait for the benefits of research to be shown as we are always looking to the future but if the public could appreciate the work we are doing now I think that we can show the great work being done in our universities to benefit society.

My Interview

How would you describe yourself in 3 words?

Innovative, Motivated, Ambitious

What's the best thing you've done in your career?

Proving how much better performing carbon fibre parts are than the ones we use currrently. That was really exciting as it allowed me to undertake my PhD.

What or who inspired you to follow your career?

My inspiration to follow a career in STEM was the engineers who designed the Apollo moon rockets in the 1950's - the average age in the Mission Control room was 28! I always found it incredible how they managed to build such complex rockets without modern computing.

What was your favourite subject at school?

My favourite subject at school was mathematics. I enjoyed solving problems and liked working with numbers.

What did you want to be after you left school?

I knew that I wanted to be an engineer when I left school after being given the opportunity to work with engineers at a local company. I chose to do an undergraduate degree in Mechanical Engieering which led to where I am now. Never knew that I would get to design rockets.

Were you ever in trouble at school?

I didn't get into much trouble at school. I took school as an opportunity to learn new ideas that would help me no matter the job I got.

If you weren't doing this job, what would you choose instead?

I'm not sure probably something completely different. I've always had an interest in film so maybe a critic.

Who is your favourite singer or band?

My music taste is very varied. It depends on what I'm doing, if working then Max Richter. If I'm running then Royal Blood.

What's your favourite food?

Nachos!

What is the most fun thing you've done?

I spent a month in Africa - sandboarding was a lot of fun!

If you had 3 wishes for yourself what would they be? - be honest!

(1) To have the freedom to work on interesting problems and with people who are leading the sector. (2) To be able to help society using my work. (3) Live up to my expectations.

Tell us a joke.

2 cows are grazing in a field. 1 cow says to the other, "You ever worry about that mad cow disease?". The other cow says, "Why would I care? I'm a helicopter!
---