Profile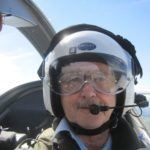 John Davies
Curriculum Vitae
Education:

Rock Ferry High School, on the wirral. O and A levels..Nottingham University. Chemistry BSc and PhD

Qualifications:

Eight O levels, four A levels. One Bsc, two PhDs

Work History:

British Aerospace, Warton. Leicester University, Birmingahm University, Royal Observatory Edinburgh, Joint Astronomy Centre, Hawaii

Current Job:

Employer:

The UK astronomy Technology Centre, part of the

Science and Technology Facilites Council, which part of

UK Research and Innovation.
About Me

Astronomer, Space Scientist, Flight test engineer

Read more

I am an astronomer who works at the Royal Observatory in Edinburgh. When I was younger I was a flight test engineer at British Aerospace where I worked on the Tornado Fighter. I have worked at a satellite ground station (aka mission control) and helped to build and test astronomy satellites. I lived in Hawaii for 8 years where I was an astronomer on one of the telescopes on Mauna Kea, a dormant volcano.

My Work

I work with engineers at the UK Astronomy  centre at the Royal Observatory where we build super powerful instruments for telescopes.

My Typical Day: I mostly have an office job these days. I organise meetings and write documents. From time to time I go to conferences where I meet and talk with other astronomers and people who build and operate telescopes

What I'd do with the money

I'm not here for the money.

Read more

I would share it with the Observatory Visitor Centre who already do lots of outreach.

My Interview

How would you describe yourself in 3 words?

Frustrated astronaut.

What's the best thing you've done in your career?

I discovered 6 comets

What or who inspired you to follow your career?

The Apollo Moon Landings

What was your favourite subject at school?

Chemistry

What did you want to be after you left school?

Aircraft engineer, satellites, astronomy.

Were you ever in trouble at school?

nope

If you weren't doing this job, what would you choose instead?

Astronaut

Who is your favourite singer or band?

ABBA, the Beatles, Moody Blues

What's your favourite food?

Sausages

What is the most fun thing you've done?

Barrel rolls in an RAF plane

If you had 3 wishes for yourself what would they be? - be honest!

Fly in Space. Come back alive. Talk about it

Tell us a joke.

A chemist walks into a cafe and says. 'I have lost an electron'. Her friend says 'Are you sure?'. The chemist says 'Yes I am positive'
---