Profile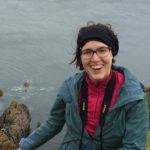 Marina Ruiz Sanchez-Oro
Curriculum Vitae
Education:

I went to a public school in Spain. I then went to the University of Edinburgh to study Physics. I am still in Edinburgh university, but now in Geosciences.

Qualifications:

I did the Spanish final exams (equivalent to A levels) – we don't have GCSE-type exams in Spain, so my final exams were the only ones I took!

Work History:

During my undergraduate degree I worked as a student helper at events. I also did a summer internship in a research group in my department (in particle physics) and one summer, for 5 weeks, I did a teaching internship in a high School in Bury, near Manchester, which was really fun!

Current Job:

Employer:

The University of Edinburgh
About Me

I love nature and music! When I'm not in front of a computer I like playing the piano and birdwatching!

Read more

Hi there! My name is Marina (my pronouns are she/her), I am 24 years old and I am originally from Spain. I moved to Edinburgh to study Physics at university, but decided to stay because I love Scotland! I usually spend my days with my good friend the computer, analysing data and looking at maps. However, I love being out in nature, so whenever I can I'll take a break to walk around and see some cool birds – or squirrels! I also really enjoy playing the piano and drawing, even though I am not very good at it, it's great to do something artsy after my daily dose of science! Also, fun fact about myself… I absolutely love sharks and have a wide collection of shark fun facts at the ready for every situation!!

My Work

I study landslides! I use images from satellites and artificial intelligence to learn why, when and where they happen.

Read more

My work mainly involves studying landslides. Landslides cause hundreds of deaths every year and lots of roads and railways are destroyed because of them, which costs a lot of money. However, it is really hard to predict them. They can be caused by very heavy rain, earthquakes, or man made causes, such as building infrastructure in the wrong places! Because areas with landslides can be really hard to access, satellite images come in really handy. I can take thousands of images of the same area, before and after heavy rain for example and look at how the land slips. And I can do this for most places around the world! As you can imagine, this is A LOT of images, and it would take me years to look at every single landslide that's ever happened. Thankfully, this is why I have artificial intelligence to help me with this task! I know "artificial intelligence" can sound quite scary, but it is basically some fancy pants Maths equations to help me collect information from these thousands of images much, much faster! Which means that I have more time to play the piano and go for walks, yay! (This is not strictly true, I still have to sit in front of the computer and look at all the information and do all sorts of fancy things with the numbers I collected, but at least I can do this within a reasonable timescale (4 years), instead of dying of old age and still be looking at maps on a screen!).

My Typical Day: I get up at 7:30, and eat some nice warm porridge to start the day! After this I get my bike and cycle to university. My office is in the basement of the Geography building, in central Edinburgh. I work with about 10 other people in the same office, all of them studying glaciers, rivers, pebbles, or rocks in general. I answer emails, plan my day and try to get some work done before 11. 11 is the best time because it's break time! Everyone in the office goes have a nice hot drink. When I come back I get on with my work, looking at maps on my computer, finding landslide hotspots, rainfall data etc. I have lunch with my office mates and then again, I continue with work until 5.

Read more

Working as  PhD student is lots of fun, but you are also busy all the time! Most days I usually just sit on my computer reading articles about landslides and about how we can use maths, statistics and computers to solve really hard problems, such as predicting when a landslide is going to happen. There's a lot of trial and error involved, and often I have to try out multiple things until I find a method that works. However, this way I learn lots of new things, which I love doing! I have a supervisor, how is an expert on landslides, and he helps me out whenever I get stuck on a tricky problem. I meet up with him once a week, and I am also part of a research group, where other students and supervisors meet up to discuss interesting ideas and to just catch up every week! I also get the chance to go to talks from people in other subjects, which is very exciting cause you get to know what other people are studying and can make really good friends from it! I also get to teach at the university, where I help out in some maths and computing courses, which is also a lot of fun and a great way to share what you learn!

I have included a picture of my office (even though now with Covid we can't go in) and of me explaining my work in front of other students.

What I'd do with the money

I would like to collaborate with the local organisation Syrian Teenagers Tutoring and Education Programme (STTEPS) to organise science and engineering related activities!

Read more

The  Syrian Teenagers Tutoring and Education Programme (STTEPS) is a tutoring initiative based at Edinburgh, first of its kind in Scotland and the UK. The initiative (composed of weekly two hour tutoring sessions)  is aimed  at supporting the teenage Syrian refugees in their school subjects. The tutoring scheme's goals are to help the newly arrived Syrian teenagers, with their English language skills, and with education in other subjects as well as social integration.

They are currently composed of around 40 students and 50 tutors, and as well as organising tutoring sessions they also plan a wide range of activities including visits to local museums, sports events and singing sessions!

If I get the money, I would like to collaborate with them and organise science and engineering related events such as visits to the Dynamic Earth in Edinburgh (a museum that tells the story of the Earth from the Big Bang to modern day), organise geological and engineering trips in the local area with local researchers (for example around local extinct volcano Arthur's seat and the Forth Bridges) and visits to the Bayes center, which is one of the main Space technology hubs in the UK, building lots of new satellite technology.

Aside from these possible activities I would work closely with them, and the co-founder of the programme, Estifa'a Zaid to organise science related activities tailored to the needs of the group.

I have chosen to support this program because I think it's really important to support teenage refugees in local communities where they can often feel isolated and face discrimination. This programs is fighting this and offering these students an opportunity to engage them in the community, build confidence and promote school success!

My Interview

How would you describe yourself in 3 words?

Enthusiastic, energetic, dreamy

What's the best thing you've done in your career?

Take the courage to change from physics to earth sciences! It is a big step to go to a different area of study!

What or who inspired you to follow your career?

I've always liked looking at the stars at night! I guess that inspired me to do physics. However, I also love nature and maps so after I finish my physics degree I decided that maybe physics wasn't so much for me anymore!

What was your favourite subject at school?

Physics

What did you want to be after you left school?

A physics researcher working in a particle accelerator!

If you weren't doing this job, what would you choose instead?

I would like to be a diver and study sharks

Who is your favourite singer or band?

It used to be Green Day in high school, now it's a singer from Puerto Rico called "Residente" !

What's your favourite food?

I love Japanese food! Ramen soup and dumplings are probably my favourite!

What is the most fun thing you've done?

Hiking the East coast of Scotland! The landscape is so pretty and there are lots of seals and cool seabirds!

If you had 3 wishes for yourself what would they be? - be honest!

To have more time to play the piano, to be self-suficient (grow my own veggies try and buy as little as possible) and to work in a shark conservation program!

Tell us a joke.

Why was the cyclops such a bad teacher? Because he only had one pupil!
---