Profile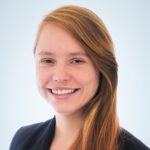 Zaria Serfontein
Curriculum Vitae
Education:

I went to secondary school in Ireland, where I also attended the University of Limerick for my first degree. I then moved to the UK where I studied at Cranfield University and I'm still there today!

Qualifications:

Leaving Certificate (similar to UK A-levels) subjects: English, Irish, German, Maths, Physics, Geography and Art, BEng in Aeronautical Engineering and MSc in Astronautics and Space Engineering

Work History:

I've worked with Get West (as a Kayking Instructor), CAE Aviation (as an Engine Services Contractor) and Cranfield University (as a Research Assistant)

Current Job:

Employer:

Cranfield University
About Me

I'm a South African/Irish PhD student, living in the UK, interested in all things related to space! When I'm not studying, I love to do something hands-on like kayaking, mountain biking, woodworking or playing video games.

Read more

I was born in South Africa and moved to Ireland when I was 11. I'm a collector of strange languages, fluent in Afrikaans and English with a pretty good level of Irish and German. If I'm not working, you'll usually find me outside on a bike or a kayak or a windsurfing rig, but since we've all been stuck inside recently, I've found myself playing a lot more video games (especially Civ V) and doing more arts and crafts (like making Aloy's bow from Horizon Zero Dawn).

My Work

I'm trying to clean-up the satellites orbiting the Earth. At my University, we're designing and building sails to de-orbit satellites quicker, making sure they're not just hanging around after they've completed their mission.

Read more

For the majority of my life, I wasn't sure what I wanted to be when I was older. For my leaving certificate in Ireland (equivalent to A-levels in the UK) I chose a wide range of subjects including physics, geography and art. As soon as I heard about engineering, something clicked and I knew that was what I wanted to do! Even though I didn't do very well in maths in school, I studied aeronautical engineering and then moved on to astronautics and space engineering. Now I'm working with a great team of scientists and engineers to develop drag sails. If you send a satellite up to space, it'll stay there for many, many years, even after you've stopped using it, unless you do something to help it de-orbit. We don't want the satellite to stay in orbit after its finished its mission since it could crash into other satellites and damage them. Therefore, we're trying to encourage satellites to attach folded-up sails (like the ones in the images below), which they can deploy when they no longer need the satellite to remove the satellite from space.

My Typical Day: Since I'm still studying and don't have to go into an office, I can usually decide what I want to do with my day. Usually that involves checking in with my supervisor in the morning, reading and writing lots of papers on some days and doing lab work like experiments or building and testing things on other days. Every day is different!

Read more

As part of my PhD, I have a long check-list of things I'd like to do in my 3 years. At the start of the week, I sit down and think about what I'd like to get done that week. At the moment, that's a bit of lab work, trying to test a new design we've been working on, and a bit of writing. It's very important for engineers and scientist to share their work so that it can help other people too. That's why lately, I've been spending a lot of my time writing papers for conferences. Not the most exciting work, but part of the job! Since I don't have a very rigid schedule, it means I can do volunteering work with UKSEDS (UK Students for the Exploration and Development Exploration of Space) during my day too, so some days you'll find me designing a logo or helping organise a rocketry competition!

What I'd do with the money

I'd set up an outreach grant for students at my University to share the projects they're working on.

Read more

Each year, students at Cranfield University take part in competitions to build and test rovers, satellites and rockets! They learn a lot when they're competing and I'm sure more people outside of the University would enjoy seeing their projects. I would set up the grant to help them host events where they can show their projects to local school students and the surrounding general public, hopefully encouraging them to become involved in STEM projects too!

My Interview

How would you describe yourself in 3 words?

Enthusiastic, curious and adventurous

What's the best thing you've done in your career?

Build race cars, model aircraft and rovers as part of competitions!

What or who inspired you to follow your career?

Chris Hadfield and other astronauts

What was your favourite subject at school?

Physics or art

What did you want to be after you left school?

So many things! A theologist, an animator, a zoologist, but I eventually settled on an engineer

Were you ever in trouble at school?

Only occasionally for trying to finish my homework in class!

If you weren't doing this job, what would you choose instead?

I would probably do something a bit more creative, like working on special effects for movies

Who is your favourite singer or band?

Probably Foo Fighters or Paramore

What's your favourite food?

Very tough question! Any BBQ food

What is the most fun thing you've done?

Doing barrel rolls in a small aircraft!

If you had 3 wishes for yourself what would they be? - be honest!

To be an astronaut one day, to get a pilot licence, to visit at least one country on every continent

Tell us a joke.

Did you hear the one about the claustrophobic astronaut? He just needed a little space...
---