Profile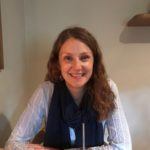 Beth Mortimer
Curriculum Vitae
Education:

Teesside High School; Stokesley Sixth Form College; University of Oxford; Oxford Brookes University

Qualifications:

GCSEs; A Levels; BA Biological Sciences; PGCE (Primary Education); DPhil Zoology

Work History:

Lecturer in Biology; Research Fellow in Zoology

Current Job:

Royal Society University Research Fellow

Employer:

Department of Zoology, University of Oxford
About Me

I'm currently in lockdown with my husband, baby daughter and two rabbits

Read more

I live just outside of Oxford in a cosy cottage with my husband Blake, baby daughter Eleanor and two rabbits Peter and Archie. Lockdown days are spent playing with Eleanor, daily walk in the countryside, watching Blake plant more things in the garden, working on my laptop and baking cakes. Peter rabbit tries to escape daily to eat Blake's plants. We are enjoying daily 'quarantinis' with our neighbours during lockdown (at a safe distance!)

My Work

I study animals' sense of touch (like spiders) to help design new and useful things (like robots) that can sense the world around them

Read more

We know that humans have five senses, but animals have so many more weird and wonderful senses. I'm interested in a kind of silent hearing – vibrations that animals feel through their bodies rather than hear with ears. You have this sense too – you can feel vibrations through your body on a train or bus and people who are deaf can even develop their vibration sense to feel vibrations through their hands and feet to help them make sense of the world around them.

Animals without a backbone, invertebrates, are especially good at making use of this sense, so I study how these animals use these silent vibrations. They use them to communicate with each other, find mates, food or their children, or even find out what the weather is like. In particular I study spiders that use vibrations that move through their web to help them catch food.

This research is interesting in itself in that it tell us more about how animals interact with each other and their environment. But I'm interested in learning from these animals to solve problems in engineering. Can we get inspiration from animals in how to make super sensitive, reliable and durable vibration sensors for human use? This is what I'm looking to do, aiming to make sensors that can be put into robots so they can sense silent vibrations just like animals do.

My Typical Day: When not in lockdown, a typical day is spent teaching, working on the computer and working in a lab doing experiments. I work at a University in a Zoology Department, so work with others that study animals too. I have a small team of students and researchers who work together to study animal touch sense, including spiders that live in our laboratory.

Read more

I teach animal biology to 18-21 year olds and I teach older students that are doing research projects – asking questions and gathering data by doing experiments.

We are most interested in how animals use their touch sense to feel vibrations – for example spiders feeling the vibrations within their web. We measure these small vibrations using a piece of equipment with a laser, which I'm using in the picture to the right below. We also use computers to make virtual models of webs, which we can compare to real webs.
My Interview

How would you describe yourself in 3 words?

enthusiastic; curious; logical

What's the best thing you've done in your career?

I'm proud of raising over 1 million pounds to fund my research

What or who inspired you to follow your career?

My PhD supervisors, especially Dr Chris Holland

What was your favourite subject at school?

Biology, Maths, Physics and Music - and now I do all 4!

What did you want to be after you left school?

Anything that involved working with animals

Were you ever in trouble at school?

Only when me and my friends had our massive (but temporary) fall outs

If you weren't doing this job, what would you choose instead?

Teacher

Who is your favourite singer or band?

Anything on Heart Radio!

What's your favourite food?

Thai Adventure Chicken

What is the most fun thing you've done?

My first wedding anniversary dinner at a posh restaurant (look over 5 hours)

If you had 3 wishes for yourself what would they be? - be honest!

My daughter to sort out her sleep; My daughter to be happy & healthy; Luck to keep working on what I'm doing - I love it!

Tell us a joke.

I met someone new to talk to during lockdown. She's a spider. Really interesting - she works in web design.
---