Profile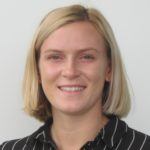 Catherine Baker
Curriculum Vitae
Education:

St. Mary's Comprehensive School, Newcastle, University of Manchester, University of Calgary, Canada.

Qualifications:

12 GCSEs, 2 AS Levels (Art & RE), 3 A Levels (Maths, Physics & Further Maths), Masters Degree (MEng) in Civil Engineering

Work History:

Project Engineer – Graham Construction; Lifeguard – Wet 'N Wild Waterpark; Sales Assistant – River Island

Current Job:

Civil Engineer – Mott MacDonald

Employer:
About Me

Travel and sports loving, civil engineer based in Manchester (for now).

Read more

I moved to Manchester from Newcastle for university where I studied for 3 years. I then studied some more over in Canada to receive my Masters of Engineering (MEng).

After graduating I lived in Canada (Vancouver) for a while where I learned to ski and spent a lot of time seeing the mountains and lakes. I saved up money whilst I was there so that I could travel around Central and South America by myself for 5 months before I returned to Manchester in 2019.

My favourite sport is Thai Boxing which started learning whilst at uni and sometimes I play netball with my colleagues. I'm vegetarian and really enjoy finding new recipes to cook, although nothing will beat my favourite, banana bread.

My Work

I design new bridges and other structures that the trains use, to make them get around faster.

Read more

After I graduated my first job was for a contractor in Canada, which means I was on a site helping to build a Waste Water Treatment Plant (where all your sewage gets cleaned… sounds a bit gross but very important that it works! Luckily I never had to go near the sewage…)

The plant consisted of big concrete tanks where different mechanical operations were used to remove bacteria from the water so we had to make a LOT of concrete all arrive at the right times and pour it into moulds or 'formwork' so that it could dry strong enough to hold all the water. Once a tank was built it would then need to be tested to make sure that it wouldn't leak any water out and all the switches in the control room could open and close the gates at the right times. As an engineer, I was responsible for a team of about 100 labourers and had to make sure they were there at the right time and knew what they needed to build each day.

When I returned to Manchester I began working for Mott MacDonald, a design consultant, so my work is usually based in the office instead of on a site. We create the designs which are given to the contractors on site so they need to be clear and well presented so that they're interpreted correctly. In my team we design railway structures so my most common designs involve bridges going over or under the track, plus sometimes parts of new stations.

Different from architects, as engineers we are responsible to make sure the structures are safe to use and the designs involve a lot of maths proving that it is strong enough, but not too strong because that would cost our client lots of money!

I use both calculators and computer programmes to work out the numbers, then draw my ideas on computer software, everything has to be checked several times before it begins to get built to make sure there's no mistakes.

My Typical Day: Whilst the country recovers from the current situation us design engineers all work from home, so my office is now a table my living room next to the window. I get up early and do a home workout class with friends to move my legs then sit down to start work around 8am. We have a team group call at 10am where we catch eachother up on what we're doing that day. At 12pm I usually go out for a run around the local park to get some fresh air and have lunch with my flatmates, then return to my desk at 1pm for my last few hours of work. Once it gets to 5pm the 'office' gets packed away so that we have our living room back ready for teatime. Sometimes on Thursdays or Fridays I join video quizzes with my colleagues. My flatmates and I usually then watch a film on Disney+ or Netflix after tea or go for a walk together.

Read more

My current project is to design a new bridge over a canal, for which the first step is to come up with a selection of ideas which we will present to the client for us to decide together which is the easiest to build, best value or will last the longest (depending on what the client wants most). I create big drawings showing each option and how it will be built then once one is picked start doing more complicated maths to decide what sizes are needed to carry the trains. The cool part about my job is the variety, so once this project is finished I could be doing something totally different. The new challenges make it hard to get bored.

When not in lock-down, my day usually looks a bit more like this:

Walk to the office and immediately get a coffee, pick which hot desk to use and log in to my computer, catch up on any emails I missed and make a plan for the day. I'm most productive in the morning so I try to do the more difficult maths work then. I like to go to the gym or for a walk at lunch to stretch my legs, in the afternoon I'll draw things up or plan upcoming meetings with team mates or clients. Often after work, I'll meet with friends or colleagues in the city, sometimes I go to Spanish or Thai boxing lessons.
My Interview

How would you describe yourself in 3 words?

Enthusiastic, ambitious and easily distracted.

What's the best thing you've done in your career?

Worked and used my skills across different continents

What or who inspired you to follow your career?

My A Level Physics teacher, she was the coolest

What was your favourite subject at school?

Both maths and art

What did you want to be after you left school?

An architect

Were you ever in trouble at school?

Quite a lot... I just couldn't stop talking

If you weren't doing this job, what would you choose instead?

I'd quite like to be a chef... in some exotic country of course

Who is your favourite singer or band?

I love a boogie to Scott Bradlee's Post Modern Jukebox

What's your favourite food?

Banana bread, closely followed by carrot cake

What is the most fun thing you've done?

Scuba diving! Seeing sharks and manta rays

If you had 3 wishes for yourself what would they be? - be honest!

To be able to teleport myself anywhere in the world (I HATE long journeys), the ability to understand and speak every language & the ability to eat as much as I wanted without putting on any weight.

Tell us a joke.

What do you call a deer with no eyes? No idea... What do you call a deer with no eyes or legs? Still no idea...
---