Profile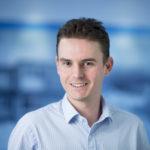 Chris Bates
Curriculum Vitae
Education:

Oaklands School and Sixth Form, Waterlooville, University of Southanmpton

Qualifications:

10 GCSEs, AS Chemistry, A level maths, physics, economics, MEng Civil Engineering

Current Job:

Employer:

Osborne Infrastructure Ltd
About Me

I am Chris, an Engineer from Havant, Hampshire.

Read more

I live in Havant, Hampshire, with my wife in a house we bought around 5 years ago. We have been decorating and improving it since we moved in and have finally finished. I am a big sports fan, and love watching live football, rugby and cricket (and many more). I used to play rugby for the juniors at Havant rugby club and still go back to watch the first team play. I love music and try to get to some local gigs each year, especially in smaller venues.

My Work

I help to maintain and improve the road and rail networks and bridges which we all use to get around.

Read more

I work as an Assistant Site Manager for Osborne, a Civil Engineering company based in southern England. I joined as a Graduate Engineer in 2014 after completing my degree and have since worked on a number of highways projects. My role is very varied, and has developed over time as my knowledge, experience and confidence have increased. As a Civil Engineering contractor we build, maintain and demolish structures and roads based on the designs of other engineers. We manage a number of contractors to make sure the work they do is safe, built to the correct standards and in line with our programme.

My Typical Day: I do not have a typical day, as my job is so varied. I start at 7.30am either in a site office, a company office or sometimes at home. I communicate with the contractors working on my project, either by phone or email, and make sure everything is arranged for the next shift. Sometimes I have to check how much progress we are making, or how much the work is costing. Other days I might have to write out how to safely do the works or order materials or equipment. Some days I visit other people's sites to learn from them and talk to them, and sometimes I have to present how we plan to carry out some work to make sure everyone is happy with it.

Read more

I do not have a typical day, as my work is very varied and I sometimes work on a site, in an office or sometimes from home. I usually start at 7.30am and work until 5.30pm, but sometimes I work overnight when the roads are quieter for us to complete our work.

If I am on site, my day starts by talking to all the people working on site that day, to make sure they know what they are doing, where they are working, and that they have all the tools, materials and equipment they need. Once they are working I then walk around the site to make sure they are working safely and to solve any problems they have with the work.

In the office, I will plan the work for the next few weeks or months and check if we are making as much progress as planned. I record all of this on a big plan so everyone can follow it and book in the next contractors for the right time. I also speak to new contractors for the next pieces of work to see how much it will cost and how long it will take, as well as how they will safely carry out the works.

I also have to check we are not impacting the environment, whether that be with noise, dust, pollution, water or chemicals. I have to put measures in place to make sure we don't damage the environment on and around the site.

Sometimes I design things to help us carry out the works, and these designs are checked by my colleagues before being built on site.
My Interview

How would you describe yourself in 3 words?

Practical, considered, loyal

What's the best thing you've done in your career?

Helped younger engineers as they join the company

What or who inspired you to follow your career?

An interest in what was being built around us

What was your favourite subject at school?

Physics

What did you want to be after you left school?

Police Officer

Were you ever in trouble at school?

Not really

If you weren't doing this job, what would you choose instead?

Teacher

Who is your favourite singer or band?

Tough question! Maybe Queen

What's your favourite food?

Anything Italian is good

What is the most fun thing you've done?

Driven all around Iceland in a 4x4 on holiday

If you had 3 wishes for yourself what would they be? - be honest!

Pausing time, Speaking different languages, Being more creative

Tell us a joke.

A pessimist looks at a glass of water and states it is half empty, an optimist looks at the same glass and states it is half full, but an engineer sees it and states the glass is twice as tall as it should be.
---