Profile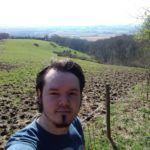 Conor Tickner
Curriculum Vitae
Education:

St Peter's School Bournemouth and then the University of Southampton

Qualifications:

10 GCSEs A* to C, in Maths, Science (x2), English (x2), Geography, French, Physical Studies, Religious Studies, and ICT; A-levels A to B (A* wasn't available then) in Maths, Physics, Philosophy of Religion and Religious Ethics, Further Maths (AS only), Critical Thinking (AS only); BEng Acoustical Engineering; Corporate Membership of the Institute of Acoustics.

Work History:

Retail worker in Halfords, Paintball Marshall, Dyson sales representative in a Currys store, Acoustic Consultant

Current Job:

Senior Acoustic Consultant

Employer:
About Me

I'm an acoustician based in Salisbury. Sound and noise is my speciality.

Read more

I live in Salisbury with my family.

I enjoy walks in the countryside, archery, and gymnastics, though not usually at the same time.

I have two children, and together with them and my partner, we successfully hatched some chickens from eggs during the lockdown.

My Work

I make sure lots of things aren't too noisy or vibrate too much

Read more

Living in noisy areas or experiencing to much vibration makes people stressed, disturbs their sleep, and makes it hard for them to enjoy their homes and surrounding areas. It's important to build stuff like roads, tramways, or factories, but I make sure that building and using them doesn't impact on people living nearby, as much as possible.

I measure, predict, and assess the noise and vibration of all sorts of things to try to figure out how much people will be annoyed by them. I then try to prevent that from happening by recommending design changes, such as where to put noise barriers alongside a road (and how big they need to be), or which bits of noisy equipment needs silencers installed (and how effective they need to be).

Making things quieter can be very expensive, and often there isn't enough money to make everything as quiet as it can possibly be, so I try to find the best way to make things work for everyone, and figure out the best way to spend limited money to avoid problems.

I often get to go to interesting places like construction or industrial sites, quarries, drilling rigs, electrical substations, and more. Usually this involves taking sound level meters to measure the sound, and I have to wear protective equipment like special boots, hi-vis jacket, and a hard hat. The rest of my time I spend on the computer, processing complex data to figure out what's going on, performing lots of calculations (or programming the computer to do them), plotting graphs, and writing reports so that ordinary people can understand sound (and vibration) and its effects better.

My Typical Day: Most days are spent at the office, but I do a fair bit of site work too. I'll normally spend the early mornings sending emails to keep everyone up to date about projects, then I'll get to the main body of my work: doing calculations on noise data, building 3D models in a noise modelling software package to predict how loud things will be, and writing reports assessing noise impact. Then there's often a web meeting to do some training, discuss an important action for a project, or review some new information. In the afternoon I tend to plan out what I'll be doing in the next few days.
My Interview

What's the best thing you've done in your career?

Been part of a working group to create a guide to using an often difficult acoustics British Standard

What or who inspired you to follow your career?

Nobody really, I fell into it.

What was your favourite subject at school?

Maths

What did you want to be after you left school?

Inventor/Engineer

Were you ever in trouble at school?

Yes, for not doing my homework

If you weren't doing this job, what would you choose instead?

Coastal/Flooding Engineer

Who is your favourite singer or band?

Queen

What's your favourite food?

Toad in the hole

What is the most fun thing you've done?

Spending a week in the Amazon jungle

If you had 3 wishes for yourself what would they be? - be honest!

1. More time (maybe the ability to slow down or speed up time of everything around me) - there are never enough hours in the day to get everything done that needs to be done, as well as having some fun for myself, spending enough time with my family, getting to relax and chill out, and getting enough sleep. I'd save up the other two for another time.

Tell us a joke.

There are two fish in a tank. One turns to the other and says "Do you know how to drive this thing?"
---