Profile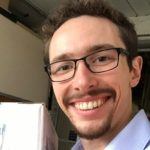 Douglas Herbert
Curriculum Vitae
Education:

Wester Overton Primary School, Strathaven. Hutchesons' Grammar School, Glasgow. The University of Strathclyde, Glasgow

Qualifications:

8 Standard Grades (a little like a Scottish version of a GCSEs), 6 Highers (a Scottish equivalent to an AS Level), 3 Advanced Highers (Scottish exam a little harder than an A-Level).

Work History:

Current Job:

Electrical Machine Technical Lead, Rolls-Royce Plc

Employer:
About Me

I live in Derby but am originally from Glasgow in Scotland. In my spare time, I am restoring a vintage Volkswagen campervan and have just rebuilt the engine from scratch after it exploded during a roadtrip through Germany a couple of years ago.

My Work

I design the electric motor and generator that will power the hybrid electric aircraft of the future.

Read more

Aviation is moving towards an electrified future. Much like we now have hybrid and fully electric cars on our roads, we are developing similar technologies for electric flight. This is all aiming to reduce the carbon emissions from air travel to reduce the impact on climate change. I work on a project that is developing the world's first hybrid electric propulsion system for a passenger aircraft.

The challenges of electric flight are immense. The amount of power is huge so there are challenges in making everything very efficient—our electric motor design is over 98.5% efficient! And we have to make everything very light. Every kilogram counts, since in air travel you have to use energy to lift that weight into the sky and transport it over huge distances. With conventional fossil fuel powered aircraft, as the plane flies along burning fuel it gets lighter as the tanks get emptier, meaning you need to burn less fuel to keep going. However, in an electric plane, batteries do not get lighter as they run out of charge; we have to carry that weight for the entire flight.

I am part of a team that is aiming to solve some of these problems, designing a very powerful yet very small generator and motor that will be used to demonstrate hybrid electric flight. Whilst at the moment the design is just to prove the technology, this will lead onto a system that in the future will be used to power the aircraft that you can fly in!

My Typical Day: My typical day varies quite a lot. After cycling 20 minutes to work, it's usually straight into meetings from 8am. Often this involves reviewing the designs of different components in the system, leading meetings with the technical team or discussing progress with suppliers. A large proportion of the team I work with are based in Norway, so most of these meetings are done by video conference. I also work with a team based in Bristol where we have test facilities being prepared for our test programme. Some days, I need to focus on doing some analysis or modelling so I usually try to rearrange my meetings and find a quiet area where I can concentrate.
My Interview

How would you describe yourself in 3 words?

Compulsive incessant snacker!

What's the best thing you've done in your career?

My current project: the world's first megawatt class hybrid electric propulsion system for aircraft!

What or who inspired you to follow your career?

I just loved taking things apart to find out how they worked, even from a very young age. I was basically destined to become an engineer.

What was your favourite subject at school?

Technology

What did you want to be after you left school?

An engineer, although I couldn't decide if I wanted to be an electrical or a mechanical engineer.

Were you ever in trouble at school?

Rarely

If you weren't doing this job, what would you choose instead?

A bush pilot!

Who is your favourite singer or band?

Dave Matthews Band

What's your favourite food?

Proper Italian gelato

What is the most fun thing you've done?

Waterskiing beside a whale!

If you had 3 wishes for yourself what would they be? - be honest!

Well, if I had three wishes they would genuinely be: 1) to fly like superman, 2) to be able to travel in time 3) to be able to master any skill I choose immediately

Tell us a joke.

What did the pirate say on his 80th birthday? AYE MATEY
---