Profile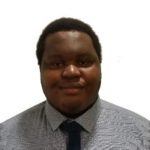 Fidel Olaye
Curriculum Vitae
Education:

Olashore International School (Nigeria), Leyton Sixth Form College (London), University of Sussex (Brighton)

Qualifications:

IGCSE (Math, English, Physics, Chemistry & Biology), A Levels (Math, Physics, Chemistry), MEng Electrical & Electronic Engineering

Work History:

Summer internship at Tata Steel in 2015, Summer Internship at Bechtel in 2016, Graduate Electrical Engineer at Mott MacDonald from Sep 2017 to Aug 2019

Current Job:

Employer:

Babcock
Read more

I live in South Bristol. I haven't got any pets at the moment but I would definitely want a dog some day. I'm a huge Family Guy fan and I've probably watched every episode. I'm originally from South Nigeria and absolutely love travelling.

My Work

I test and fix electronics that are used in submarines.

Read more

I'm currently an Electronic Engineer for my company's marine department. I usually test electronic units before they're sent off to be fitted in submarines. Sometimes, I also find out what's wrong with units and fix them if I can. My work is quite hands on which is what I love about it. I tend to deal more with hardware but I've also done a bit of work on software as well.

Earlier this year, I got to actually see a submarine face to face and it was amazing. They are really huge, much bigger than I expected them to be based on what I had seen in pictures. What blew my mind even more was the fact that the one I saw was actually one of the smaller submarines.

My Typical Day: I normally get in between 7am and 7:30am, grab a cup of tea, check my emails, do some testing in the lab, write some documents

Read more

On a typical day, I get in between 7am and 7:30am to make sure I get a space to park then grab a cup of tea and a bottle of water once I get to my desk. After that, I usually check my emails to see if there's anything I need to read and/or respond to. This usually takes up the first hour or so of my day. Once that's done, I'm either down in the electronics lab doing some testing and repairing or writing some documents at my desk. I don't have a lot of meetings but some come up every now and then.
My Interview

How would you describe yourself in 3 words?

Quiet, Funny, Smart

What's the best thing you've done in your career?

I got to see a submarine

What or who inspired you to follow your career?

My dad and lego

What was your favourite subject at school?

Mathematics

What did you want to be after you left school?

Engineer

Were you ever in trouble at school?

Definitely but I was overall considered a "good" student

If you weren't doing this job, what would you choose instead?

Probably something to do with animals and travelling

Who is your favourite singer or band?

Drake

What's your favourite food?

Jollof Rice (Nigerian food)

What is the most fun thing you've done?

Gone to Thorpe Park

If you had 3 wishes for yourself what would they be? - be honest!

Honestly: Go back in time, More money, Unlimited travel tickets

Tell us a joke.

What did the traffic light say to the car? Don't look, I'm changing.
---