Profile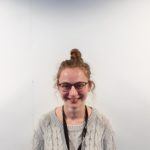 Florence Van Vaerenbergh
Curriculum Vitae
Education:

School in Belgium, and then to the University of Brighton.

Qualifications:

Equivalent of GCSEs and A Levels in Belgium (we study all general topics) then a MEng at the university of Brighton (4 years course)

Work History:

As a summer job, I worked with a company that install solar panels on roofs; then as a university students, I worked in a shop for 3 years. I did a placement on a construction site, and now work in an office!

Current Job:

Graduate Engineer at AECOM, in the water resources team

Employer:

AECOM is an american engineering consultancy. This basically means it works for loads of different clients to make reality of what they need. This can be as various as  a new road, a new hospital, flood defenses, airports, etc.

We have many different teams and divisions, such as environment consultants, archeologists, mechanical engineers, highway engineers, CAD technicians, modellers, and of course water engineers!

The aim of AECOM is to deliver safely, whilst innovating and inspiring our client, communities, and future generations.
About Me

I am a Belgian girl and water engineer who enjoys playing board games, watching movies and rugby.

Read more

I am a graduate engineer in the water sector. I am Belgian and moved to the UK back in 2013 to study. I attended Brighton University and I am now still living in Brighton as I fell in love with the town. My partner and I recently brought a house here, so I am here to stay :)!

In my free time I can be a bit of a geek: I love watching movies and tv-shows, the occasional computer games. I usually meet with my friends at least once a week to play board games (pre-lockdown), and I also enjoy a nice beer garden (of course).

I also used to play rugby (since I was 15) which tend to surprise most as I don't have the typical frame you would expect from a rugby player.

I became interested in water engineering quite late in my life, but I now could not imagine doing anything else! I cannot wait to have a chat with everyone and to answer any questions you might have!

My Work

I am a water engineer. I help design the network and systems required to deal with wastewater that goes down the drain or is flushed; as well as rain water to reduce flood risks.

Read more

As a graduate water engineer, I work on the design of drainage schemes, which can be as simple as new gullies and pipes, but can also include sustainable drainage schemes (SuDS). When it rains over cities and towns, the water cannot enter the ground as easily as it would in a field as it is all built up and covered in asphalt. SuDS aim to copy a more natural environment within a city, via grass channels, gardens and tree pits. They help store the water and reduce the amount that goes in the pipes, which helps reduce flooding! No more big ponds at the bottom of the street. I have included a few pictures.

Another aspect of my work is looking at flood risks from different sources. Flooding can be cause by surface water accumulating (when there is no space in the pipes, as described above), but it can also be caused by rivers overflowing, or by the sea. When a new building or development is planned, water engineers look at all the risks of flooding on the site and whether the development needs to be protected from it or might increase the risks.

We also help produce flood maps and models, as shown on the pictures below.

My Typical Day: On a typical day, I start working at 8am, set-up at my desk and start working on my design tasks (drawings, calculations, models, etc.). I have lunch with my colleagues either in the office or in a nearby park. I usually have a couple of informal meetings with colleagues, to discuss projects together. Sometimes, I'd have more formal meetings to present final designs to clients or other teams.

Read more

I usually arrive at the office at around 8 am. We have a flexible working policy, so you can sit at any desk within your zone. As I arrive early, this means I can often choose my favourite seat near the windows. I tend to always start my day with a cup of tea, and going over my emails and tasks for the day. It is quite typical for me to work on several projects simultaneously, so making a to do list in the morning to make sure I stay on top of things is helpful.

The kind of things I do tend to vary quite a lot with the projects I work for. Examples of activities are:

Putting together technical drawings using software (CAD)
Writing design reports
Do design calculations (typically using pre-built tools and guides, we don't need to know everything!)
Prepare client/coordination meetings
Reply to queries by emails
Visit sites
Put together project proposals, fees, and programmes.
Attend trainings and webinars. We never stop learning!

Obviously at the moment we are all working from home. However, as we did have a flexible working policies in place, it has been quite easy to do everything virtually including meetings.

It is not all work neither, throughout the day I often have tea breaks with my colleagues and we always have lunch together. It is a very cooperative environment and you always end up working with lots of different people and chatting throughout the day.

Here are some pictures of my office:
My Interview

How would you describe yourself in 3 words?

Curious, engineer, happy

What's the best thing you've done in your career?

I developed a new tool that is now used by my whole team

What or who inspired you to follow your career?

My dad is an engineer; what inspired me was the great engineers of the 1900s that built the landmarks we know today.

What was your favourite subject at school?

History

What did you want to be after you left school?

When I was a kid, I actually wanted to be a doctor; but I quickly change my mind because of the long studies!

Were you ever in trouble at school?

Not really, I was quite a shy kid.

If you weren't doing this job, what would you choose instead?

I'd love to work in movies, building sets; it seems like such a magical industry.

Who is your favourite singer or band?

Muse

What's your favourite food?

Risotto (of all kind)

What is the most fun thing you've done?

Helicopter ride over the Grand Canyon

If you had 3 wishes for yourself what would they be? - be honest!

Win the lottery, travel more but with a low carbon footprint, dance better

Tell us a joke.

What's green and goes up and down? ........................................... A pea in a lift
---