Profile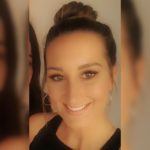 Helen Arch
I can tell you all about engineering apprenticeships, manufacturing, electricity, energy and more! Ask me anything :)
Curriculum Vitae
Education:

Upton Hall School, West Cheshire College, Liverpool John Moores University, University of Chester

Qualifications:

10 GCSEs A*-B, HNC in engineering, NVQ3 in engineering maintenance, BEng in Industrial Electronics and Control

Work History:

Maintenance engineer (biscuit factory, wine factory, automotive industry), senior reliability and maintenance engineer (Amazon)

Current Job:

Field Service Engineer in Digital Energy (BMS Engineer)

Employer:

I work for a global company called Schneider Electric. The video below explains a little more about what the company is doing to make the world more energy efficient and ensuring everybody has access to electricity.
About Me

I'm an electrical engineer and when i'm not doing that you can find me travelling around Europe!

Read more

My name is Helen, I live on The Wirral with my boyfriend (not too far from Liverpool). I have always lived here, although I am a homebird I absolutely love travelling to different countries around Europe. My wish is to visit them all – I've managed 21 so far!

I love spending time with my friends and family at the weekend.

I would love to have a pet, but i am allergic to most animals 🙁

My Work

I am a BMS engineer, which means i look for ways to save energy inside buildings.

Read more

I am a Building Management System Engineer working for Schneider Electric.

Large buildings such as hospitals, schools, football stadiums and office blocks usually have a controller (a bit like a brain) inside. This controller is programmed to ensure the people inside these building are comfortable and all the equipment is running as efficiently as possible to save energy and money.

The equipment inside these buildings include HVAC (heating, ventilation, air conditioning), lighting control, energy monitoring and door access control.

I make sure equipment like boilers are getting signals from the controller to run. Without this signal the central heating in the building will not know when to come on. I will also program a controller to make sure a boiler comes on at the correct time and to a specific temperature to make sure everybody inside is comfortable.

Have a look at the video below to see all about Schneider Electric building control.

My Typical Day: I travel to a building such as an office block or hospital (Usually a different building each day) around 8am. I find the main controller and connect my laptop to it, i test the program inside the controller is working properly. I will then carry out maintenance on some of the equipment in the building such as pumps, valves and motors. After lunch i will make changes to the program to save as much energy as i can inside the building. I will then write a report at the end of the day to explain to the customer what changes i have made to their building management system and why, i might even have some suggestions for bigger projects to save energy.
My Interview

How would you describe yourself in 3 words?

Passionate, committed, organised

What's the best thing you've done in your career?

Pushing myself outside of my comfort zone, i have worked for many global companies and each time i have learnt new skills.

What or who inspired you to follow your career?

My parents have always been supportive in encouraging me to build a career based on my interests.

What was your favourite subject at school?

Design & Technology

What did you want to be after you left school?

I began my engineering career with an apprenticeship at 16, so i always wanted to become an engineer.

Were you ever in trouble at school?

I never really got into trouble at school, i did always leave my homework to the last minute though.

If you weren't doing this job, what would you choose instead?

I would love to be an architect, i hope to one day build my own house.

Who is your favourite singer or band?

Beyonce

What's your favourite food?

Too many to mention, maybe something Italian

What is the most fun thing you've done?

Climbed a mountain in Czech Republic to see the largest natural sandstone arch in Europe, the views were breathtaking.

If you had 3 wishes for yourself what would they be? - be honest!

I wish i could speak another language, I wish i could run my own business, i wish i could be good at sports (I'm yet to find one i'm good at!)

Tell us a joke.

What do you call a deer with no eyes? ...... No-eye deer!
---