Profile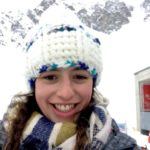 Helen Taylor-Kelley
Curriculum Vitae
Education:

Beech House School, Oldham Sixth Form College, University of Southampton

Qualifications:

11 GCSEs (A*-C), 4 A-levels (Physics, Maths, Geography, Chemistry), MEng Civil Engineering

Work History:

Poole Harbour Commissioners (2010-2011) – Student Engineer Bam Nuttall (Summer Placements 2012-2014) – Student Engineer

Current Job:

Employer:

Mott MacDonald is global engineering, management and development consultancy focused on guiding our clients through many of the planet's most intricate challenges.
About Me

A seasick sailor, who when not aboard is often found walking in the countryside or sat behind a sewing machine.

Read more

I live in Croydon, South London with my husband (still not used to saying that!) and have been living here since we left university in 2015 and we got married in September 2019. I love to get out and about, playing netball in the evenings, maximising living close to London to go to shows and the theatre and meeting up with friends. At the weekend, I enjoy racing yachts on the south coast – even though I suffer from seasickness! or sat in the sunshine with a good book. I love the countryside and love any excuse to escape the big smoke for a break!

When I'm at home I love to take up crafty projects such as sewing and knitting and normally have a project on the go to help me unwind.

My Work

I design sea-ports to ensure that the there is enough space and equipment to allow all of the food and other products that we need everyday to arrive and leave the country.

Read more

My role as a port planner is to assess new and existing ports to suggest operational and infrastructure improvements to allow them to meet the demands for imports (goods entering the country) and exports (goods leaving the country).

I do this by looking and processing data about the existing use, talking to port owners and operators, researching new methods of operation and talking to suppliers, producing calculations and drawings showing my proposed improvements. I then also look at the engineering requirements, producing designs of the quays (walls for ships to moor against), bollards, pavement etc.

I work in a design office in Croydon but most of my work is for ports all over the world and I have visited projects both within the UK and in the Caribbean.

My Typical Day: I typically work in a design office in Croydon, arriving at 9am, working on my own, doing calculations as well as having meetings and many discussions with my colleagues and clients about my projects. I typically leave the office about 5pm. Sometimes I am visiting sites both in the UK and abroad and that can be very different experience, but it is really fun to meet new people and see new things.

Read more

I work in a design office in Croydon – the best thing about living close to work is I don't have to get the tube/train and I get to walk. I typically work 9am – 5.30pm but this can be a bit flexible depending on project deadlines. I spend my day doing different things, including meetings both with my colleagues and clients discussing different aspects of projects, and working on my own producing calculations, sketches, presentations and data processing.

The best thing about working in a consultancy is most of my projects only lasts for a few months so I get to work with new people, and learn about different ports. Sometimes I get to visit sites for our projects in different countries, which is exciting to meet new people and see new things.
My Interview

How would you describe yourself in 3 words?

Focussed, Logical, Giggly

What's the best thing you've done in your career?

tbc...

What or who inspired you to follow your career?

my dad - a fellow engineer

What was your favourite subject at school?

Science - Physics

What did you want to be after you left school?

Civil Engineer

Were you ever in trouble at school?

No - I was very good!

If you weren't doing this job, what would you choose instead?

Sailor! Through probably just a different enginner

Who is your favourite singer or band?

Mumford and Sons

What's your favourite food?

Thai Curry

What is the most fun thing you've done?

Jungle trekking in Borneo

If you had 3 wishes for yourself what would they be? - be honest!

I wish I could sing, and maybe fly or be a tiger...

Tell us a joke.

Did you hear the one about the explosion in the cheese factory? all that was left was de-brie!
---