Profile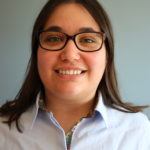 Kimberly Bartlett
Curriculum Vitae
Education:

Sir Frederic Osborn Scool, Welwyn Garden City Consortium, Bedford College

Qualifications:

Work History:

Halfords building bikes, Hertfordshire Highways – Trainee Lighting Technician, Jacobs Engineering UK – Lighting Technician, Ringway Jacobs – Assistant Engineer & Capital Lead, WSP – Senior Engineer and Pricipal Engineer (Team Leader)

Current Job:

Principal Engineer and South Lighting Team Leader at WSP

Employer:

I work at WSP, a global design consultancy specialising in engineering and professional services.  We design everything from Archways to Zoos, the most interesting recent zoo project being Penguin Beach at London Zoo.
About Me

I am an engineering and science geek, LGBT advocate and animal lover.

Read more

I live in Hertfordshire with my 5 cats – Buddy, Moglet, Trigve, Pewter & Obsidian and 3 ducks – Cheese, Quackers and Penny (the ducks live outside!).  I love science and engineering; my favourite places to go are Natural History Museums, Curiosity Museums/Collections like the Wellcome Collection and areas of natural beauty like the Jurassic and Welsh coasts.  When I am not working I volunteer with STEM and LGBT charities to help get young people excited about STEM usually through speaking at museums and events.  When I am not doing that I like to relax by cooking and watching cartoons like Phineas & Ferb and Bob's Burgers when I'm not visiting my partner in Gloucester.  My pronouns are she/her.

My Work

I am a Lighting and Electrical Engineer specialising in the outside world

Read more

My work is mostly lighting design for the exterior realm.  I work with light to make the places we live, travel and work in safe and inviting for humanity.  My secondary element is electrical design to power the lighting, electric vehicles and other items needing power. Part of my job is also to be a part of research to inform the British and European standards for light and lighting.  One of the most interesting ones was on how safe people feel when travelling under the large motorway bridges that can get quite dark.  We had eye tracking helmets that tracked where we looked when walking and driving through a darker overpass.  We looked silly but it was so much fun.  We found that often people walking through will be more anxious and will look around more to check for danger and that people driving through may not see all of the people in the underpass.  Th ese findings are being used to inform design and standards for Highways England in the future.

My Typical Day: Typically I work in an office but do go out on site too to survey and inspect things and to do research.

Read more

I work in an office so spend a lot of my day at my desk.  Now that I am working from home I usually have Moglet asleep on my desk next to me while I work.

I start my day at around 8am, sitting down with a cup of tea and checking what I need to do for the day.  Usually I will design some lighting installations for roads and areas in the UK, sometimes I am looking at lighting and electrical work in the Middle East and USA too.  My work consists of calculations and models of lighting, building drawings and writing technical documents.  I go home at around 4pm unless I have a big project that I need to finish and spend the evening relaxing at home with the animals.
My Interview

How would you describe yourself in 3 words?

Curious, Creative, Thinker

What's the best thing you've done in your career?

Being listed in the Top100 Influential Women Leaders List 2019 was a career highlight

What or who inspired you to follow your career?

I fell in to lighting by accident. I wish I had more Engineering role models growing up.

What was your favourite subject at school?

Science and Design Technology

What did you want to be after you left school?

a vet!

Were you ever in trouble at school?

Not very often

If you weren't doing this job, what would you choose instead?

Something with animals - biomedical or teaching

Who is your favourite singer or band?

Bowling for Soup

What's your favourite food?

I love Pasta

What is the most fun thing you've done?

so many things! I don't think I could pick one.

If you had 3 wishes for yourself what would they be? - be honest!

to be respected for my work, to be happy, to live a long and healthy life

Tell us a joke.

Why are there no pain killers in the jungle? Becuase the parrots-eat-'em-all! (Paracetamol!) get it? I'll see myself out...
---