Profile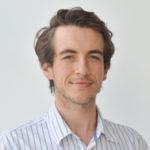 Lloyd Clough
Curriculum Vitae
Education:

I went to King Edward VI Upper School, I then went to Norwich City College and then to London South Bank University for my Bachelors Degree in Civil Engineering

Qualifications:

Systems and Controls B, Maths, B, D&T : Industrial Technology B, Physics B, Chemistry C, Biology C, English Literature and Language C, Business Studies D, Physical Education BTEC, Aviation Studies BTEC, I failed my AS levels and then found an Apprenticeship, National Diploma in Civil Engineering Level 3 – Double Distinction*, BEng (Hons) Civil Engineering 1st Class degree studied on a part-time basis, Technician Member Institution of Civil Engineers, ICE Medal Winner 2016

Work History:

Started work when I was 13 washing dishes in a local restaurant, at 17 I worked on a building site as a labourer, I went travelling and then returned to work at Pets at Home, I then secured an Apprenticeship in a Structural Engineers office, which the company paid for all my education and a good salary while studying.

Current Job:

Employer:
About Me

Structural Engineer

Read more

I live in Bristol. I enjoy cooking, hiking and most of all – climbing!  I like to think I can play guitar, but you will have to ask my neighbours…

Bristol is a great place to live, with a lot of exciting historical Engineering feats like the Clifton Suspension Bridge!

I have been made into a superhero by the Institution of Civil Engineers, called "Superstructures"!

My Work

I design Building Structures - anything from house to multi-storey buildings. Imagine if an Architect designed your body and how you looked. I would design your skeleton and muscles!

Read more

I am a Structural Engineer. As my title suggests, I mainly design different types of structures. Although we are often the unsung heroes of the construction world, our job is very important to make sure buildings like the one you are sat in now are safe and secure for you to use.

I help design smaller buildings – houses, schools, churches. I rarely work alone in my job. I am part of a "design team" which usually includes myself and an Architect. In Bristol (the city I live and work in), there are so many historical buildings. Some of these historical buildings are not suitable for our modern lives and need to be adapted or repaired. This means changes the structure of the building. This may be the floors we stand on, the ceilings above us or the walls around us.

My job is the study the existing buildings and design how to safely change, repair, remove parts and re-support them. This requires a lot of calculations, knowledge of old buildings, using computer software and then draw my designs.

Sometimes I design structures from the ground up! Here is my visiting one of my sites, where we had to make a large hole in the hillside to start building a new house:

The main way Structural Engineers present their ideas to other people are through drawings and calculations. I spend a lot of time creating sketches and drawings!

My Typical Day: I ride my bike to my office at 9am, I speak with the other Structural Engineer that I work with about the day ahead. Sometimes it may drawing, other day it will be a lot of Math. Some days are spent meeting other people about new projects!
My Interview

What's the best thing you've done in your career?

Won the Institution of Civil Engineers Jean Venables Medal in 2016

What or who inspired you to follow your career?

Fascination with building and how things work / stand up!

What was your favourite subject at school?

Design and Technology - making things!

What did you want to be after you left school?

An officer in the RAF

Were you ever in trouble at school?

Sometimes, a bit restless!

If you weren't doing this job, what would you choose instead?

Carpenter or chef

Who is your favourite singer or band?

Arctic Monkeys

What's your favourite food?

Stir Fry

What is the most fun thing you've done?

Jumper out of a plane over Dubai

If you had 3 wishes for yourself what would they be? - be honest!

Bring back to life and meet Ove Arup (famous Engineer!), wish for a kayak and a vaccine for COVID-19 !

Tell us a joke.

As I put my car in reverse, I thought to myself..... "This takes me back"
---