Profile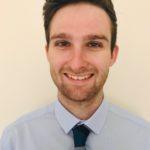 Luke Winch
Curriculum Vitae
Education:

Vaynor First School, Worcestershire. Walkwood middle school Worcestershire, St. Augustines High School Worcestershire and the University of Sheffield.

Qualifications:

I attained one A*, six A's three B's and one C at GCSE level including A's in Maths, English and Sciences. I attained A levels in Maths, Physics and Product Design. I have a Masters Degree in Civil and Structural Engineering.

Work History:

I have worked at the engineering department of Galliford Try since I graduated but before I went to university I worked as a pot washer at a golf club.

Current Job:

Employer:

My employer is Galliford Try. Galliford Try is one of the UK's leading construction groups, working to improve the UK's built environment and delivering lasting change. We work on a diverse range of projects from buildings such as schools and universities to major infrastructure projects such as highways, aviation, railway stations and bridges. Some exciting projects I have recently worked on are a new outfall structure to prevent flooding in north Lincolnshire, a new footbridge over the A52 at Derby and a new retail development in Sheffield City Centre.
About Me

I am an engineer who is really passionate about sustainability, solving problems and learning about and sharing the great work engineers do.

Read more

I live in north Derbyshire near to the peak district with my girlfriend (soon to be wife) and two chihuahuas named Pepe and Bow. When I am not working I enjoy learning about sustainability issues, doing woodworking in my garage and going out for pizza. We also enjoy travelling to lots of different cities around the world.

My Work

I am a design engineer working in the world of civil enginering. I use engineering calculations to work out the best ways we can build things like roads, railways and buildings.

Read more

In order to build something, a building or a bridge or a road, you have to first design it. Then once the design is ready, a company like main called a principal contractor, comes and builds it. The trouble is, when the design is done nobody quite figures out HOW to build the design. My job is to use my skills in engineering to figure out HOW we build things. For example when we build a bridge the designer will design the bridge, but they don't fully figure out how to build it, what I do is look at the bridge in it's part built state and figure out whether or not it is stable and safe whilst it is being built.

My Typical Day: My typical day starts at around 8:30 in the office or out on site if I am on a site visit. I review my projects, decide which ones need my attention first then work on my designs until lunch. I go for lunch with my friends then after I go back to my designs. My day usually also involves meetings with the team, chatting with the site teams and doing some research to help complete my designs.

Read more

When I am in the office I am at my desk working on designs, or reviewing drawings on the large display or in meetings discussing designs in the conference rooms. When I am on site I will be in meetings at the site offices or out on site inspecting the works going on, understanding the problems the project is facing and looking for possible solutions.
My Interview

How would you describe yourself in 3 words?

fun hard-working and passionate.

What or who inspired you to follow your career?

I had never heard of civil engineering before I started looking at what careers I wanted to go into after school so I looked at what careers used my favourite subjects and found civil engineering. Now I love it!

What was your favourite subject at school?

My favourite subjects at school were maths and physics, because I loved the feeling of solving a really tough problem and all the fun experiments we did. I also really enjoyed product design because of all the interesting materials we got to learn about and use.

What did you want to be after you left school?

When I was really young I wanted to be a fireman, but when I discovered what civil engineering and learned about all the cool things civil engineers do, I was inspired to go and learn to be a civil engineer.

Were you ever in trouble at school?

Sometimes but not very often, the things I got in trouble about at school was talking too much during lessons.

If you weren't doing this job, what would you choose instead?

If I wasn't a civil engineer I would have really liked to be a jet pilot for the RAF.

Who is your favourite singer or band?

My favourite band are the Wombats I have liked their music ever since I was a young teenager.

What's your favourite food?

Of course my favourite food is pizza, It is the best!

What is the most fun thing you've done?

I love to go snowboarding in the winter, the best day I have ever had snowboarding was 2 years ago, it was the last day of our holiday and it was snowing all night, I got the first lift up the mountain and found this amazing route through the trees cruising through the powder.

If you had 3 wishes for yourself what would they be? - be honest!

I wish there was more hours in the day. I wish I was more organised than I am and I wish I enjoyed vegetables more than I do!

Tell us a joke.

So I was walking down the street, 600 ft above sea level, it was a high street.
---