Profile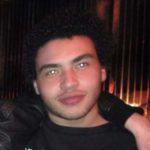 Marcus Kay
Curriculum Vitae
Education:

Parsons Green Primary, Portobello High School, then Heriot Watt University

Qualifications:

6 Highers (English, Maths, Physics, Chemistry, Art, Graphic Communication), 1 Advanced Higher (Graphic Communication) and then a First Class Masters degree in Structural Engineering with Architectural Design

Work History:

Video Content Creator for a Youtube Channel and Work Experience at an architects office

Current Job:

Civil Engineer in the Railways Structures department

Employer:
About Me

A quiet, hardworking individual who isn't afraid to let go of some steam every once in a while.

Read more

I live in Glasgow, currently enjoying my alone time at home by watching several TV shows, movies and video games. I wouldn't say I have a particular favourite food, enjoying several different ranges of food.

My Work

Most of my work is creating new structures for railways - mostly stations and bridges.

Read more

I currently work for a worldwide design company called AECOM that focus on several different aspects of design across the world – ranging from transport (railways/highways), buildings, drainage etc. – with my current profession being railway structures. I mostly design bridges for railways to travel across, with the occassional footbridge design and station design. Over the past three years I've worked on some large scale projects, including the Aberdeen to Inverness Line and Highland Main Line, with the largest structure I've worked on nearly 300 metres long. Despite some hardworking days, I enjoy my job and have the ability to say that I worked on something that in the future will still be used.

My Typical Day: I usually start work at about 7am, check emails and start design work, before having a break at about 11-12 for a mid-day exercise. After this, I have some form of food, back to work until finishing at about 4pm.

Read more

I wake up at 5am to have some sort of exercise to awaken me for the working day. After this hour long session, I have breakfast – mostly cereal and fruit based – before starting work at 7am. After checking emails, I start getting to work on design I've been working on – bridge assessments, footbridge design etc. – having breaks every 30-45 minutes for 5 minutes to reduce strain on my eyes.

At about 11-12am I have a break for mid-day exercise – be it working out at home or going for a walk – before having some form of food for lunch – mostly fruit based. I then get back to work until finishing at about 4pm.

As I have gotten used to starting the day earlier, I get to finish earlier, which allows me more time in the afternoon/evening to focus on other things that aren't work related.
My Interview

How would you describe yourself in 3 words?

Quiet, Hardworking, Confident

What's the best thing you've done in your career?

Helped contribute to the Don Viaduct as part of the Highlands Enhancements Programme project

What or who inspired you to follow your career?

Wouldn't really say I've had one - I've always enjoyed creating things from a young age so basically anyone who encouraged me to be creative (family/teachers etc.)

What was your favourite subject at school?

Graphic Communication / Technical Drawing

What did you want to be after you left school?

Architect

Were you ever in trouble at school?

Not really - was a little cheeky here and there but never in any trouble

If you weren't doing this job, what would you choose instead?

I'm quite creative, so probably something related to that - animation/illustration maybe

Who is your favourite singer or band?

Difficult question to answer - into all sorts of music but currently would have to say Childish Gambino

What's your favourite food?

Chinese - certain chow-mein dishes are perfection in my opinion

What is the most fun thing you've done?

I used to run a Youtube Gaming channel, so getting the ability to play some games early in production was a dream come true

If you had 3 wishes for yourself what would they be? - be honest!

Be able to eat as much as I want without gaining weight, Be able to have as much money as I wanted, Be able to cure any mental health ailment in both myself and others

Tell us a joke.

Whats the bad thing about eating a clock? It's time consuming
---