Profile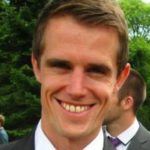 Matt Coates
Curriculum Vitae
Education:

Swanmore College of Technology, Peter Symonds College, Loughborough University

Qualifications:

GCSEs, A-Levels (Maths, Physics, PE), Masters Degree in Mechanical Engineering

Work History:

Corus Colors, Uniper (Formally EON)

Current Job:

Integrity Engineer & Materials Team Leader at Uniper

Employer:
About Me

Hi I'm Matt, I'm an engineer working in the power industry

Read more

I live in Nottingham with my wife and newborn son. When I'm not working I enjoy all kinds of sports, particularly competitive road and track cycling.

I love to travel and achieved my goal of visiting 30 countries before I was 30… now easily making my way towards 40 well before 40!

My Work

I help to design and improve coal and gas power stations

Read more

I work to design new components, improve performance and save money for power stations in the UK, Europe and worldwide.

I also manage a team of materials engineers who complete investigations on why things fail from power stations.

My Typical Day: Typical day can either be working at a computer doing design work, sums and looking at data. Or it can be out on site inspecting power stations.

Read more

Typical office day: looking at data and presenting what I have found out. Using maths to work out designs for new parts. Use computer programmes to design pipe systems. Speaking with customers to solve their problems. Managing a team of engineers.

Typical site day: crawling around inside of a power station with my hard hat and overalls on looking for things that have broken and working out why. I consistently work at power stations in the UK, Europe and the Middle East
My Interview

How would you describe yourself in 3 words?

Friendly. Smiley. Energetic.

What's the best thing you've done in your career?

Climb to the top of a wind turbine and look down off the back

What or who inspired you to follow your career?

I love to find out how things work (and why they break!)

What was your favourite subject at school?

PE

What did you want to be after you left school?

Engineer

Were you ever in trouble at school?

For talking too much in class

If you weren't doing this job, what would you choose instead?

Sports commentator

Who is your favourite singer or band?

The Killers

What's your favourite food?

Hot cross buns

What is the most fun thing you've done?

Volunteered at the 2019 Cricket World Cup

If you had 3 wishes for yourself what would they be? - be honest!

1) Fluent in every foreign language, 2) Able to play any song on any instrument just from hearing it, 3) Have more time for travelling

Tell us a joke.

A Roman walks into a bar, holds up his index and middle finger in a V shape and says "5 beers please"
---