Profile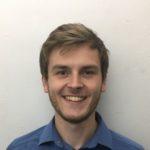 Matthew Calder
Curriculum Vitae
Education:

Royal High School (Edinburgh), University of Strathclyde (Glasgow) – with a year at Nanyang Technological University (Singapore)

Qualifications:

Highers: (Maths, English, Physics, Chemistry, Graphic Communication) Advanced Highers: (Maths, Physics, Applied Maths)

Work History:

Sainsbury's (Store Assistant), Glasgow Science Centre (Science Communicator), Intern Building Services Engineer, Intern Engineering Consultant (Construction), Graduate Aerospace Engineer, Systems Design Engineer

Current Job:

Employer:

Rolls-Royce
About Me

I'm an engineer working in aerospace. I love learning new things, turning ideas into reality, and rock climbing.

Read more

I'm from Scotland, but now live in Bristol with my girlfriend (who I met whilst studying in Singapore – thanks to engineering!).

My Work

I design systems for aeroplane engines in an attempt to make them more powerful, efficient, safer and greener.

Read more

Throughout the past couple years in my job I have had a few different roles, including:

Designing a new piece of equipment to help keep the Red Arrows' engines safe and healthy
Thinking about what the future of aircraft engines might look like, and carrying out some of the first steps into analysing these future concepts
Creating the cooling system for an aircraft that is hoped to soon be the world's fastest all electric plane
Designing and making a new piece of virtual reality equipment to help train people
Teaching computers how to recognise patterns in data I give them so they can do my job for me!

My Typical Day: It's a bit different at the moment, as we are all now working from home!

Read more

Usually, I would get in to work between 0730-0930.
Every day is different, however most days I will catch-up with my team to understand what they have been doing and what they have planned, let the team know what I'm doing, and discuss any problems we may have.

I'll then spend some time researching and learning new concepts, new theories and new skills (good engineering is about continuously learning and improving!).

Then I'll use maths and physics to create models of the systems I am interested in, run tests on them, and find the best system to give the best results.

Leave work between `1600-1800.
My Interview

How would you describe yourself in 3 words?

Inquisitive, Driven, Adaptable

What's the best thing you've done in your career?

Helped to design an aircraft hoped to soon be the world's fastest all electric plane

What or who inspired you to follow your career?

Ironman

What was your favourite subject at school?

Maths

What did you want to be after you left school?

I never really knew, and not sure I do yet

Were you ever in trouble at school?

Nothing serious

If you weren't doing this job, what would you choose instead?

Maybe a scientist, or a pilot, or an astronaut

Who is your favourite singer or band?

The Lumineers

What's your favourite food?

Christmas dinner

What is the most fun thing you've done?

Scuba diving with whale sharks and manta rays

If you had 3 wishes for yourself what would they be? - be honest!

1) Create something that can make a positive change to the world, 2), To know what I wanted to work as, 3) Three more wishes...

Tell us a joke.

Why is 6 scared of 7? Because 7, 8, 9!
---