Profile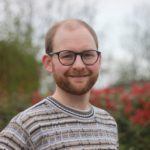 Matt Howard
Curriculum Vitae
Education:

School in Steyning, West Sussex. Cambridge for Uni.

Qualifications:

GCSEs, A-Levels, MEng (Degree)

Work History:

5 years with an Engineering Company, partly in the Middle East (Saudi Arabia) for 18 months

Current Job:

Employer:

Johnson Matthey
My Work

I'm a Chemical Engineer working in precious metal recovery. I take technology from the lab to get rare metals back from waste and make it big so it can be used on an industrial scale.

Read more

Lots of the Engineering done in the world needs big companies to build at a size which makes sense – normally this happens at industrial sites: factories, power stations, ports.

My company is an example of one which is involved in many different areas of Science & Engineering: its history means nearly all of these are to do with metals – originally it was focused on Gold. Now it's much broader – other precious metals like Platinum, Palladium, Iridium, Ruthenium, Rhodium, and more recently battery materials including Lithium, Nickel, Maganese etc (many of the elements in the middle or left of the periodic table!)

http://matthey.com/en/products-and-services/precious-metal-products/pgm-refining

These metals can be used across car exhausts (for reducing harmful pollutants), as catalysts (for the production of other chemicals in other industries)  high temperature applications (like inside engines), mobile phones, and even pharmaceuticals (drugs for health treatment).

Before making anything from these metals we need to first get them pure (we aim for 99.95%), which involves a lot of chemistry to get them from recycled material (see the video link).

A Chemical Engineer is the 'architect' of a chemical plant – deciding how best to scale up the technology from the lab, to make an efficient, safe, and economical process. It involves combining understanding from science: how the chemistry works; practical knowledge from engineering: what is possible; economics of design: how expensive different options are, and the biology of environmental and health effects of different chemicals. You need a good understanding of maths for all of these – they all involve calculation of sizes, temperatures, flows, risk, contamination and many more variables which you need to calculate to make successful design.

You need to be able to work well in teams – there is no big project that you can do on your own. You have to be able to take instruction from others, and trust people who produce work for you. You have to check each other's work all the time and be honest about mistakes or your knowledge so something isn't built that is unsafe.
My Interview

How would you describe yourself in 3 words?

Energetic. Big Picture.

What's the best thing you've done in your career?

Helped design replacement gas refrigerant factory which was emitting tonnes of CFCs every year.

What or who inspired you to follow your career?

Biology Teacher to Study Natural Sciences at Camridge, Lecturers to specialise in Chemical Engineering

What was your favourite subject at school?

Chemistry

What did you want to be after you left school?

Theoretical Physicist!

Were you ever in trouble at school?

Occasionally, but not badly

If you weren't doing this job, what would you choose instead?

Research into other alternative energy potentials

Who is your favourite singer or band?

Can't choose only one!

What's your favourite food?

Lots!

What is the most fun thing you've done?

Not choosing one thing!.. Who knows...Swimming in mountain rivers in winter!!

If you had 3 wishes for yourself what would they be? - be honest!

To get more focused on the task at hand. To be more and more grateful. Be confident that I am helping humans live in harmony with our environment.

Tell us a joke.

Who has the best cheese jokes? - Nacho cheese jokes.
---