Profile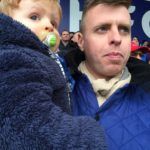 Matt Vickers
Curriculum Vitae
Education:

Canon Slade, University of Liverpool

Qualifications:

Work History:

Abbott Risk Consulting, American Bureau of Shipping

Current Job:

Employer:

Abbott Risk Consulting Ltd.
About Me

Blast Engineer that gets to see the World!

Read more

I'm Matt, I live in Manchester and spend much of my time travelling the World as a Consultant Engineer. I love sport, and played Rugby for many years but now spend more time on the Golf Course than the field. I have a wife and 18 month old boy at home, and can't wait to get him involved in Rugby (and Golf).

My Work

Process Safety Consultant working wherever I'm needed...

Read more

Technically I am a Process Safety Engineer working in Oil and Gas (but I also work across Nuclear, Defence, Rail and Renewables), with a specialism in Blast and Anti Terrorism.

I've worked in more places than I can name, doing more jobs than I can remember. Everyday is certainly different for me. One week I could be in Norway, the next in Bangalore.

My job is to assess high hazard facilities, for the potential fires, toxic releases, and explosions, and make recommendations to improve protection for personnel and the General Public around. We look at threats from 'inside the fence' as well as external threats (such as rocket attacks).

My Typical Day: Spent on planes, Clients offices, or on site

Read more

A lot of my work time at work is spent working on computers, on specialist Risk software, carrying out calculations, on site doing walkdowns, or in workshops with Clients.

Every week really is different.
My Interview

How would you describe yourself in 3 words?

Diligent, Hardworking and Enthusiastic

What's the best thing you've done in your career?

Seen some amazing places

What or who inspired you to follow your career?

A trip to Loughborough University during my A-Levels

What was your favourite subject at school?

Maths or Physics were OK, but playing rugby was what I liked the most.

What did you want to be after you left school?

A Barrister

Were you ever in trouble at school?

Yes. Pretty much all the time.

If you weren't doing this job, what would you choose instead?

Unemployed....? Or a Barrister. Definitely a Barrister

Who is your favourite singer or band?

The Courteeners

What's your favourite food?

Hot Wings

What is the most fun thing you've done?

I couldn't possibly pick just one!

Tell us a joke.

What did the duck say to the bartender? Put it on my bill
---