Profile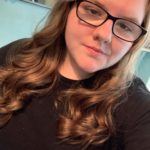 Melissa Beattie
Curriculum Vitae
Education:

Whitehill Secondary School (left in 2012) then Glasgow Caledonian University (graduated in 2016)

Qualifications:

Standard Grades (English, Maths, Chemistry, Biology, History, Art & Design, Administration, French), Intermediate 1 (RMPS), Highers (English, Maths, Chemistry, Physics, History, Art & Design, Business Management), Advanced Higher (Maths), BSc (Hons) Environmental Civil Engineering

Work History:

I started as a Trainee Technician during my final year of university, then was a Graduate Engineer and now an Assistant Engineer

Current Job:

Assistant Civil Engineer (in a Structures team within Consulting)

Employer:
About Me

I'm Melissa, a 25-year old Civil Engineer from Glasgow.

Read more

I'm Melissa, a 25-year old Civil Engineer from Glasgow.

My Work

I'm part of a team which looks after and designs repairs for structures (bridges, gantries, walls, culverts, pipes and shafts etc) as well as new structures.

My Typical Day: I usually start working in the office at 08:30 (Monday - Friday). Usually I'll start by reading emails and preparing a to-do list. Most days I'll be checking risk assessments or other colleagues designs then I'll move onto my own projects. Everyday is a bit different and could involve meetings, organising site works, preparing reports, drawings, researching or calculations. If I'm on site I could be inspecting structures, surveying, supervising construction or having meetings. I usually finish about 17:30/18:00. Sometimes I need to work nightshift or weekends as that's usually when we are allowed to close roads.
My Interview

How would you describe yourself in 3 words?

Meticulous, opinionated & stubborn

What's the best thing you've done in your career?

Some of the activities as a STEM Ambassador

What or who inspired you to follow your career?

I'm not sure but I was always interested in buildings and structures as well as alright at maths so it seemed like a good fit

What was your favourite subject at school?

History or Art & Design

What did you want to be after you left school?

I wanted to join the Army, most likely as a surveyor or construction materials technician

Were you ever in trouble at school?

No

If you weren't doing this job, what would you choose instead?

Something creative, possibly a graphic designer, or a farmer

Who is your favourite singer or band?

Westlife are a long time favourite band but most of my other favourites are Country singers and bands

What's your favourite food?

Chips or my Granny's homemade soup

What is the most fun thing you've done?

I'm struggling to think off the top of my head but maybe some of the football matches I've been to - Champions League Final & Semi-finals as well as some as a season ticket holder of my favourite team

If you had 3 wishes for yourself what would they be? - be honest!

Stay healthy; own my own house &create a small business alongside my regular job

Tell us a joke.

Why do bees have sticky hair? Because they use honey combs
---