Profile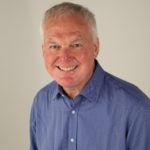 Neil Runciman
Curriculum Vitae
Education:

Wythenshawe primary and junior schools. West Wythenshawe Technical school and 12 years part time (day release) education at Openshaw college, Manchester Business school and manchester University.

Qualifications:

Work History:

33 years with BT and 22 years working through my own company

Current Job:

Project manager at the Hartree Centre

Employer:

Daresbury Laboratories part of the Science & Technology Facility Council
About Me

I am a Telecoms engineer who has worked on fixed line telephony, mobile and emergency services radio networks across the Western hemisphere. I enjoy work and my many hobbies..

Read more

I live in Cheshire on a smallholding with 12 Soya sheep, two cats, a Landrover Defender and my only sweetheart (my wife). [The Landrover Defender I rebuilt on a new galvanised chassis, with a tank and bulkhead] I take as much pleasure using a chainsaw to cut wood as implementing a new £10M supercomputer, I have been working on both this last week.

One of my other pleasures is mentoring and STEM work, because I had no career guidance whilst I was at school. however, I stumbled into career I really enjoy. Although I am a Chartered project manager and Fellow of the Association of Project Managers, a Member of the Institute of Electrical Engineers and an Associate of the Institute of Physics, I did not get an initial degree. Although through day release education I secured a City & Guilds in Telecoms, an HND in Business Studies and a Masters degree in Management Sciences.

My Work

I manage large projects from changing people's jobs, to changing corporate livery to building radio networks for the Police.

Read more

I initially became an Apprentice with British Telecom and gradually over three years migrated to becoming a telecoms engineer. 12 years later, with a City & Guilds in Telecoms, an HND in Business Studies and a Masters degree in Management Sciences through day release, I became a manager.  One of my jobs was outside broadcasts from Old Trafford, Manchester United being the most televised football team in the world. And by the time I left BT in 1998 I had with my projects changed the jobs of 1200 people in Liverpool, changed BTs Corporate image from Yellow Parrot to Grey Piper and led Customer Service development with an annual budget of £120M.

Outside BT I managed the marketing analysis and relaunch for three telecommunications companies in France, Netherlands and Spain. Then managed an AVIS car hire booking system across five continents and fifty-three countries, with project teams in the US. Sweden, Portugal, Netherlands and the UK [I was headquartered in Amsterdam].

More recently I spent 12 years implementing emergency radio networks for the Police, Fire and Ambulance in this country, including the only time I was picked up from my hotel to go to work by helicopter.

Right now I am leading the implementation of a £10M supercomputer for Oxford University which will one of the most advanced supercomputers in the world to study Artificial Intelligence.

My Typical Day: A mixture of telephone and video calls, dealing with personnel issues, appreciating technical issues and writing reports.Critically being available for my team to support and guide.them.

Read more

My typical day will be around five Zoom calls, probably two that are technical, two that are managing how we will build and implement the supercomputer and a call with the client to report progress, or get answers to queries. I need to appreciate the contractual issues and have a broad grasp of the technical issues.
The remainder of the time will be working on team issues, to ensure team members can "crack on", dealing with suppliers and reports for my Director. So many times good progress relies on having built and maintained a good team, supporting the weaker members and giving independence to the more talented. Mentoring more junior engineers is critical for major projects which will often run for years.
My Interview

How would you describe yourself in 3 words?

Professional & DIY engineer

What's the best thing you've done in your career?

built a radio network of 324 sites across North West Scotland, for Strathclyde Police.

What or who inspired you to follow your career?

Isambard Brunel

What was your favourite subject at school?

Metalwork

What did you want to be after you left school?

Did not know

Were you ever in trouble at school?

Yes

If you weren't doing this job, what would you choose instead?

Don't know

Who is your favourite singer or band?

Queen

What's your favourite food?

Rabbit

What is the most fun thing you've done?

Dinghy sailing down Ullswater in a Force 4.

If you had 3 wishes for yourself what would they be? - be honest!

Give money to my grown up children so they have more freedom to do what they want. Build a new workshop from scratch. Continue to find exciting work.

Tell us a joke.

One of my weaknesses
---