Profile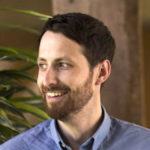 Oliver Sowerby
Curriculum Vitae
Education:

I went to school in Norwich where I finished my GCSEs and A Levels. I then went to university in Brighton where I studied product design technology.

Qualifications:

I have 11 GCSEs (A x 4, B x 7); 3 A Levels (Art, DT, English); and a first class degree in Product Design Technology (BSc hons)

Work History:

I have worked as an engineer for 10 years and have designed LED lights, big, automated machines and chemical reactors.

Current Job:

I am a consultant mechanical engineer for Team Consulting. Our company was asked by the government to help design ventilators to combat the coronavirus.

Employer:

Team is an award-winning medical device design and development consultancy. For over 30 years we have worked closely with our clients at the world's leading pharmaceutical and device companies to develop better medical devices.

Team is 100% employee owned and our staff and associates work at our offices in a converted 13th century barn near Cambridge, UK. Ever since our foundation in 1986, we have continued to value a strong culture of teamwork and collective expertise.
About Me

32 year old design engineer living near Cambridge. I like music and food.

Read more

I am 32 and originally from Norwich. I went to university in Brighton which I chose because I was told it was the sunniest place in the UK!

I live just outside Cambridge with my wife and our two children (aged 7 and 2). My favourite things are music (particularly punk rock) and eating (particularly pizza). During lockdown I have started online gaming (which I am terrible at) and have bought a skateboard (haven't skated since I was 10).

My Work

I design and develop products which are used by doctors to help make people better.

Read more

I have been an engineer for 10 years now and am a Chartered Engineer with the IET (Institution of Engineering and Technology). The company I work for designs and develops products which are used by doctors to help make people better. We were asked by the government to help design ventilators to help very poorly people in hospital with the corona virus.

Before working on medical devices, I have design LED lights, fully automated machines and chemical reactors.

My main are of expertise is in designing products: coming up with ideas, using 3D CAD to design them and getting reals things to work.

My Typical Day: Most of my day is spent designing and testing product concepts for medical devices (this can be anything from something used to look in your ear all the way through to something used in surgery).

Read more

The first thing I do in the morning is check emails; many of my clients (consulting is where people pay you to design something for them) are in different countries so email me in the middle of the night.

Most of my job is coming up with ideas for how to solve problems. I do this by:

Sketching ideas on paper
Modelling concepts in 3D using CAD (Computer Aided Design software)
Prototyping my ideas using 3D printers or machined components
Testing my ideas

I often have to then communicate these ideas with clients and colleagues which could be done via the internet or phone, or in a face to face meeting. Sometimes I have to travel to other countries to do this (so far I have been to Germany, Austria, Sweden, America to do this).

Everything we do has to be safe, so all of my ideas have to be tested to make sure they are safe and do what we need them to do. This testing is done in a lab.
My Interview

How would you describe yourself in 3 words?

Fun, fast, eager

What's the best thing you've done in your career?

Designed a device which can be used in surgery

What or who inspired you to follow your career?

My grandfather was an engineer and I have always wanted to design products due to his influence

What was your favourite subject at school?

Art

What did you want to be after you left school?

A product designer/engineer

Were you ever in trouble at school?

Only in maths

If you weren't doing this job, what would you choose instead?

I expect I would end up working in sales!

Who is your favourite singer or band?

The Menzingers

What's your favourite food?

Fajitas

What is the most fun thing you've done?

Going on a holiday with all of my friends

If you had 3 wishes for yourself what would they be? - be honest!

Pay off my mortgage, go on a tour of America, become really good at skateboarding

Tell us a joke.

There are too many Reynoldses
---