Profile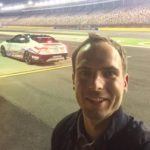 Rob Hudd
Curriculum Vitae
Education:

Churchdown School, University of Leicester

Qualifications:

11x GCSE (A-C), 4x A-Level (A-C), First Class Master's Degree in Mechanical Engineering

Work History:

Ministry of Defence, Safran Landing Systems, Hoare Lea Building Consultancy, O2 Academy Stage Lighting, TE Connectivity

Current Job:

Senior Product Development Engineer

Employer:

TE Connectivity design parts that go in everything from submarines to spacecraft and washing machines to high-speed trains. With around 80,000 employees we're probably the largest company you haven't heard of.
About Me

I'm a mechanical engineer and outdoor adventurer.

Read more

I grew up in Gloucester and recently moved to Swindon. I love the outdoors and spend all my free time rock climbing, hiking and running. The highest mountain I've climbed was over 2,800m and I'm a trained outdoor first aider.

My Work

I design parts for passenger aeroplanes to make them lighter and more efficient

Read more

I work in a team of 6 engineers at TE Connectivity. We receive requests from aircraft manufacturers such as Airbus and Boeing to design new mechanical parts for their aircraft. These requests are sent to lots of different companies and if they like our ideas best, we will win the contract. Our team then sketches, computer models, simulates and tests our design to make sure it will do what the customer (the aircraft manufacturer) wants.

My Typical Day: I get to the office at 8am, a lot of my day is Skype calls and meetings because I work with engineers around the globe. I have lunch at 12 with my coworkers in the canteen. In the afternoon I might be visiting our lab to see how a test is going. I finish at 5:15pm and every Friday is a half day!

Read more

Here's a few things that my days often involve:

Meetings – face to face in Swindon or over Skype with engineers in France, Germany, India and North America.
Computer Aided Design (CAD) – this is modelling components in 3D on a computer.
Simulating – I can simulate parts bending, vibrating, twisting and being heated to see what will happen.
Sketching – I draw ideas for new parts and present them to colleagues to see what they think.
Testing – I ask technicians to run tests for me and I inspect them to see how the part is performing.
Writing reports/presentations – I do this to keep a record of what we've done and to communicate it to the customer.
Travel – Sometimes I have to travel to customers to or other TE Connectivity sites to work on things in person.
My Interview

How would you describe yourself in 3 words?

Enthusiastic, conscientious, approachable

What's the best thing you've done in your career?

I designed the ventilation ducting for the KPMG building in Manchester

What or who inspired you to follow your career?

My product design teacher, Mr Wyman

What was your favourite subject at school?

Product Design (Resistant Materials)

What did you want to be after you left school?

An engineer in Formula 1

Were you ever in trouble at school?

Very rarely, I kept myself to myself!

If you weren't doing this job, what would you choose instead?

Outdoor activity leader or conservationist

Who is your favourite singer or band?

Kygo

What's your favourite food?

Hash browns - they're the greatest thing to happen to a potato

What is the most fun thing you've done?

Rock climbing up sea cliffs in Pembrokshire

If you had 3 wishes for yourself what would they be? - be honest!

The ability to see in the dark, talk with animals and fly like an eagle!

Tell us a joke.

What do you call a dinosaur that is sleeping? A dino-snore!
---