Profile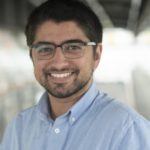 Rohin Titmarsh
Curriculum Vitae
Education:

Guildford County School, Coventry University, Loughborough University

Qualifications:

GCSEs, A-Levels, BEng Mechanical Engineering, MSc Automotive Systems Engineering

Work History:

Current Job:

Employer:
About Me

I'm a research engineer working on Automation of Electric Vehicle Battery Manufacture. I'm a big motorsports fan and I love cars. I also love making things!

Read more

Hello, my name is Rohin.

I live in Solihull near Birmingham with my girlfriend. I went to University at Coventry (back in 2012, which feels like ages ago now!) for my undergraduate degree, and Loughborough for my masters degree.

I grew up in the South near London, in a town called Guildford. I have a project car in my garage that I try to work on whenever I can, it's a Mazda MX-5. One day I'm hoping to drive in one the racetrack. I love the convertible roof, makes you feel very cool when the sun is out driving along with some music on. In my spare time I also enjoy recycling and reusing, I love how creatively you can make new things out of old things! Making things is really satisfying to me, it's quite relaxing and you feel very accomplished when it's finished!

My Work

I figure out how we can make batteries for different vehicles and what processes are needed in that assembly. Then what we can automate - meaning how could a robot do this job

Read more

I'm a Project Engineer at WMG, University of Warwick. My work involves researching how batteries for electric vehicles are made, and how we can do it smarter! That means using robots where appropriate and analysing some data. We have a small prototype assembly line in our lab, with some robots to do some of the work for us. This is because they're faster and safer. The batteries we make can be used in all sorts of different vehicles, from passenger cars to sports cars to buses to diggers.

This is one of our robots, called the cell loading system:

It tests cylindrical cells and then puts the good ones into the battery the correct way up. A human could do this, but it would be very boring and this machine is a lot faster!

Here's me in our lab telling some important people about the work we do:

https://warwick.ac.uk/newsandevents/pressreleases/22m_battery_and/

I am also the Chairperson for the Coventry Automobile Division of the Institute of Mechanical Engineers (IMechE). We host lectures from engineers from different companies to tell us about the exciting work they do, and we run events as well like factory tours and trips to Silverstone race circuit!

My Typical Day: There isn't one!

Read more

I might be testing our lab equipment or building a battery

I might be running an experiment, or mentoring some students

I might be visiting a company to see what equipment they use or teach them about ours

There are lots of things that I get to do in my job, so there isn't typically a normal day. In our lab we work with lots of different partners and companies making batteries that come in all shapes and sizes. Having all this variety makes the job really exciting for me, I waked up happy to go to work, which is one of the most important things when it's time for you to find your job.
My Interview

How would you describe yourself in 3 words?

Inquisitive, driven, reliable

What's the best thing you've done in your career?

Travelling to different countries has been really fun to do work and present at conferences

What or who inspired you to follow your career?

Originally Formula 1 and engineers I met during my work experience week in Year 10

What was your favourite subject at school?

Physics, we didn't have Resistant Materials or DT

What did you want to be after you left school?

Formula 1 engineer

Were you ever in trouble at school?

Not that much

If you weren't doing this job, what would you choose instead?

I think I'd still want to be involved in cars in some way, so maybe an automotive journalist

Who is your favourite singer or band?

I don't think I have one, looking down my last played list I have Mark Ronson, Eminem, Drake and Tyler the Creator

What's your favourite food?

Indian although pizza is a very close second

What is the most fun thing you've done?

Supercar track driving experience

If you had 3 wishes for yourself what would they be? - be honest!

I wish I could buy another car, I wish I had the will to exercise more, I wish I could fly first class somewhere

Tell us a joke.

Are you for renewable energy? Yeah I'm a big fan!.......................(picture a wind turbine)
---