Profile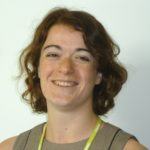 Rosina Simmons
Curriculum Vitae
Education:

Primary School: St Teresa's (Effingham); Secondary School: St Catherine's (Bramley); University: University of Warwick (Coventry)

Qualifications:

GCSEs in 2009 (4A*s, 5As, 1B); A-levels in 2011 (A2 – Biology, Maths, Physics; AS- Further Maths, General Studies); Degree in 2016 – Mechanical Engineering (MEng)

Work History:

I worked as a swimming teacher at the weekends during my A-levels!

Current Job:

Assistant Mechanical Engineer

Employer:

Atkins
About Me

When I'm not in the office, I love to cook and bake (I am especially proud of my triple chocolate brownies!) I nearly always end up blinking in photographs (I'm not sure why!) and I'm a bit of nutter for sports.

Read more

I currently work in Sheffield and live in a small village about 30 mins away with my partner (he's also an Engineer and works with big diesel engines for lorries). We don't have any pets, because he's a dog-person and I'm a cat-person… although we keep thinking of getting rats because they're very smart and cute. Growing up I loved to watch Mythbusters on TV (and I still do, usually when I'm ironing my work shirts). My favourite types of films to see in the cinema are sci-fi, and I will eat the largest bucket of salted popcorn that they sell. I like a big range of sports and my current obsession is to go wild swimming; any clean bodies of water like a river or pond, even the sea – I will swim in these all year round (you get used to the cold!) I find gardening very relaxing and satisfying, although my fingers are certainly not green, and I've had mixed success with keeping plants alive… it's the thought that counts through, right? And I will always love showing off my high-heel shoe collection if you ask!

My Work

I help other engineering companies fix their problems in nuclear power stations and wind turbines. This makes sure we can keep making electricity so we can turn on lights, boil water for tea and watch TV!

Read more

My daily work is office-based, and have a really big desk with two screens and a powerful computer so I can do computer modeling. Most of the time it would take too long for me to visit the problem at a nuclear power plant or get on a boat to go look at a wind tower that's off the coast of the UK, so I will be sent emails with photos and videos of the thing that's causing a problem. I have to work out how to fix it (usually building a computer copy of it and testing that to see if my fix would work) and then explain that to the company so they can do the work and make it better.

My office has around 90 other Engineers in it, all with big desks and loads of screens. They have problems that they fix with big cranes, or bridges that cross rivers. Some will be designing new bridges, and that's very exciting!

My Typical Day: I get to work just before eight in the morning. I fix problems on nuclear power plants and wind turbines from my desk in the office by looking at big engineering drawings and making digital models of the problem. I test my fixes in this digital model, to make sure they work before writing a detailed report for the power plant owner, with steps of how to fix the problem.

Read more

I have to get up in time to catch a train before 7am (this is very early for me, I am a night owl!) and will get around 30 minutes on the train. I normally read a book on the train, but sometimes I do sleep! I usually read fantasy or sci-fi stories.

I get to work just before eight in the morning and will work until lunchtime which is around 12:00. Often, I go out with my friends and we'll get a coffee or hot chocolate from a little café close to the office. I tend to finish work and get a train at about 4:30pm.

My day is nearly always in an office, at my big desk and computer. Most of my problems that I'm fixing are in nuclear power stations or on wind turbines. I'll be looking at those reeeeeally big engineering drawings – big blue pieces of paper with white drawings on – to understand what size something is, and what it's made from. This information is put into a digital model of the problem I'm fixing to make sure it's life-like. This makes sure that my fix to the problem will work.  I then write a very detailed report about how to do the fix, and give this to the power plant owner so they fix the problem.
My Interview

How would you describe yourself in 3 words?

Problem-solver. Minecrafter. Baker.

What's the best thing you've done in your career?

I went to a massive workshop to test a solution that I made; someone had built it for me, and I got to crush it in a very big press until it failed. We were able to measure the force that it stood up to before it broke and I was very pleased that my calculations for this force were very close to reality!

What or who inspired you to follow your career?

Both my primary school science teacher and my Dad always having an answer for my questions (or showing me how to find my own answers!). My natural questioning led to me read all sorts of interesting and wonderful facts about the world, and during this time I found out that we were hurting the planet with burning fossil fuels and cutting down the rainforest. I was determined to help save the world by creating better ways of living than what we currently do.

What was your favourite subject at school?

Science! My primary school science teacher was amazing, she always had an answer for my questions, or told me how to find the answer for myself. In secondary school, when the sciences get split up, I really enjoyed Physics and Biology the most.

What did you want to be after you left school?

For the longest time I wanted to be an astronaut. I then learnt that (at the time at least) you needed to have good eyesight - and I didn't! It crushed my dream and I was very sad for a while. I then found other jobs that also research and create new things like astronauts do.

Were you ever in trouble at school?

I was never caught when I did something naughty... which was not often, I'm a bit of a goody two-shoes!

If you weren't doing this job, what would you choose instead?

I would probably be an astronaut, or maybe a vet for big farm animals.

Who is your favourite singer or band?

I have always liked metal, like Linkin Park and Pendulum. I have recently got into Scandinavian music of various genres, including Heilung, a band who make very cool sounding music!

What's your favourite food?

I really, really, really love Fish & Chips. The batter on the fish should be crunchy and there must be thick chips smothered with ketchup, vinegar and salt. Yum!

What is the most fun thing you've done?

I spent a day learning how to drive an offroad rally racing car. I got to drive very fast, and do skids around corners sideways on gravel and mud.

If you had 3 wishes for yourself what would they be? - be honest!

I wish I owned my own house (I rent at the moment!) I wish that more clothes suited me. I wish I could see my friends from school more often (some live very far away, and I see them maybe two or three times a year!)

Tell us a joke.

What do you call a fish with no eyes? "Fsh"
---