Profile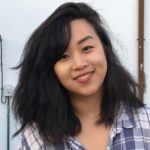 Selina Rai
Curriculum Vitae
Education:

The University of Sheffield

Qualifications:

GCSEs, A-Levels, MEng in Structural Engineering and Architecture

Work History:

I did two summer internships whilst I was at university. During my second year, I did a 2 months summer internship at an Architecture firm in Shenzhen, China. During my third year, I did a 2 months summer internship at an engineering consultancy called BuroHappold Engineering. I worked with BuroHappold Engineering as a Graduate Structural Engineer before starting as a Structural Engineer at Arup in 2019.

Current Job:

Employer:

Arup is an independent firm of designers, planners, engineers, architects, consultants and technical specialists, working across every aspect of today's built environment.
About Me

25 year old Structural Engineer working for an engineering firm called Arup.

My Work

I design buildings and structures to make sure they are stable and secure. So far in my career, I have designed a leisure centre, apartment buildings, modular housing that join together like Lego blocks and a train station! 

Read more

Buildings are supporting different types of loads all the time – these could be people walking around the building, furniture, wind blowing onto the walls, snow building up on the roof or earthquakes shaking the foundations. I use maths and problem-solving skills to ensure that the building will stand strong and not fall over under these loads!

What project am I working on at the moment? I am working on a train station refurbishment project. The train station is around 120 years old and has a lot of heritage and architectural importance. To make sure that the station is still in good condition, I have gone to visit the site, checked old drawings from the archive, reviewed inspection reports on the structure and worked out what surveys need to be done. There's quite a lot of detective work going on to understand the station's current condition!

My favourite part of my work: Seeing the buildings that I've helped design come to life! It's a magical feeling seeing your drawings and computer models transform into a real life building that you can walk into and touch 🙂

My Typical Day: In the morning, I check my emails and then create a to-do list of things I need to do in the day. Depending on what project I'm working on, these will include things like creating sketches or drawings, doing calculations, creating computer models or writing reports. I will also have various meetings with different built environment professionals e.g. architects or ground engineers. My working hours are 8:30 am to 5:00 pm, with an hours lunch break.

Read more

Sketches and drawings: these can be quick sketches done by hand which are scanned in or using computer software, depending on how much detail you want to provide and what you're wanting to communicate. Construction stage drawings will be actually taken out on site and used as a reference to construct the building!

Calculations: these can be done by hand on calculation sheets, on Microsoft Excel or software which already have the formulas inbuilt. Calculations are used to determine things like how much load is the foundation supporting? How much is the floor vibrating? How much can the column bend without breaking the glass facade?

Creating computer models: By modelling a building in 3D, we create a digital representation of the physical characteristics of a building. These are also powerful tools in communicating how all the different aspects of a building fit together e.g. the structure (my role), the mechanical and electrical equipment (e.g. lights, vents), fire escapes and many more.

Learning: I am continuously learning new things in my day – that could be from speaking with different built environment professionals and learning what things are important for them when it comes to designing buildings. Or from going to training sessions on practically anything – technical design topics, other Engineers sharing about what projects they've worked on and the lessons learnt, about leadership or health & wellbeing. The learning never stops! Sometimes these training sessions happen in different offices which I always enjoy because you get to meet new people and learn about the culture in different offices.
My Interview

How would you describe yourself in 3 words?

Optimistic. Motivated. Resilient.

What's the best thing you've done in your career?

Seeing the first project that I worked on as an Engineer completed

What or who inspired you to follow your career?

The people that I met and worked alongside during my summer internship

What was your favourite subject at school?

Maths

What did you want to be after you left school?

Engineer or an Architect

Were you ever in trouble at school?

I like to think that I wasn't!

If you weren't doing this job, what would you choose instead?

Another type of Engineer within the built environment industry

Who is your favourite singer or band?

Bryson Tiller

What's your favourite food?

Mo:mo (Nepalese dumplings)

What is the most fun thing you've done?

2 months summer internship in Shenzhen, China - I met a lot of cool, new people and travelled/explored different parts of China!

If you had 3 wishes for yourself what would they be? - be honest!

Stay positive and happy, stay in good health and always give back to the community.

Tell us a joke.

What did the house wear to the party? - Address!
---