Profile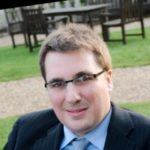 Stephen Jeapes
Curriculum Vitae
Education:

Qualifications:

GCSEs, A-Levels, Masters in Engineering

Work History:

Current Job:

Hardware (Electronics) Engineer

Employer:
About Me

Hardware Engineer with a varied background

Read more

I grew up in Cumbria (near Sellafield, no I dont glow). I live in Cambridge with my wife and daughter. I moved here from Portsmouth where I had my first job after university. I enjoy building things at home and I renovated our house (mostly) by myself.

My Work

I design electronics for making people more productive in offices

Read more

I've worked on a number of different things. I started out designing boxes that held hard-disk-drives which store computer data. Sites like Youtube and Instagram use these as they need to store huge amounts of information and access the information very quickly.

After that I worked on a inkjet printhead for industrial use, things like printing patterns onto fabric, paper or objects at very high speed and very high detail.

I've also worked on a heart rate monitor used by military and oil&gas workers to ensure they're fit and well in explosive environments.

Now I design devices used for video calling

My Typical Day: I get the train to work, it's quite a long journey so I try to use it to plan my day and catch up on what's happened overnight (I work with teams around the world so this can take quite a bit of time). Once I get into work I'll often do a bit work work in the workshop either testing a new piece of equipment or making a new device to try out. I have lunch with the rest of the team. Afterwards I'll talk to some of the other engineers working on the project to plan next steps.

Read more

There isn't really any such thing as a typical day for me. Work tends to involve doing whatever is needed to get the job done, sometimes that's writing some software or testing things in the lab, other times it means talking to other engineers or maybe the people who install our devices.

We tend to travel to either Asia or the US to help with building the systems, although obviously that's not happening at the moment.

When we're designing a new system I'll spend a lot of time either working out how the design should connect together or reviewing someone else's work. When our system is build I'll test it to make sure it does what it's meant to. Testing often involves me having to write software to test the device or build a piece of test equipment.

I'm fortunate that I have a few side-projects going on which are all about proving an idea out before spending time building it for real. This adds even more variety to my day
My Interview

How would you describe yourself in 3 words?

Curious, inventive, funny

What's the best thing you've done in your career?

Designed the electronics for a high performance printer

What or who inspired you to follow your career?

My dad

What was your favourite subject at school?

Physics

What did you want to be after you left school?

Either an engineer or a scientist

Were you ever in trouble at school?

No

If you weren't doing this job, what would you choose instead?

Software engineer, not sure I'd enjoy anything that's not engineering

Who is your favourite singer or band?

Royal Blood

What's your favourite food?

Burgers

What is the most fun thing you've done?

Flew a helicopter

If you had 3 wishes for yourself what would they be? - be honest!

Long life, happy family and to enjoy every day

Tell us a joke.

"I'm not a fan of the new pound coin, but then again, I hate all change."
---