Profile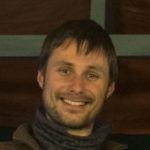 Valentin Kokorin
Curriculum Vitae
Work History:

Ubisoft, E&Y, British Airways and Landscaping!
About Me

Graduate Mech Eng, cyclist

Read more

I am a recent Mechanical Engineering graduate. Before I worked in IT support for 1st and 2nd line support, often in bilingual roles – Russian and English.

During the lockdown I am learning a lot via Webinars from the IMechE and a lot of other companies. I am also looking into thermodynamics of humans, in context of cycling performance.
My Interview

What's the best thing you've done in your career?

Understood difficult topics and lead technical team work.

What or who inspired you to follow your career?

Friends that studied Mechanical Engineering and a desire to better understand the human made world.

What's your favourite food?

Yes.

Tell us a joke.

Why did the chicken cross the road? To get to the other side.
---