Profile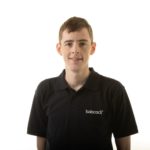 William Peach
Curriculum Vitae
Education:

Hampton School, Coventry University

Qualifications:

GCSEs, A-Levels, MEng Degree (Masters in Mechanical Engineering)

Work History:

Work experience with BP and Babcock International. Part time job as a shop assistant in a supermarket through sixth form.

Current Job:

Graduate Mechanical Engineer

Employer:

Babcock International Group based in HMNB Devonport
About Me

Recently graduated and have properly started my career in engineering in the last 7 months. Quite outgoing and sociable and like to balance my work life with keeping fit and enjjoying life!

Read more

I live in Plymouth, renting a house with some of the other graduates from Babcock however I don't work in the same areas as the ones I live with which is good as that would mean I would spend nearly 24 hours a day with them!

I used to live with my parents back in Surrey, near London, but moved for the job that I was offered once I graduated.

My main hobby outside of work is rock climbing and keeping fit at home, and to counter that a lot of the graduates from work like to get together on weekends to let off some steam! And if we aren't out on the weekend I can be found, just as happily, binge watching Netflix or playing large amounts of PS4!

My Work

My job at the moment means I work in different areas of the business over a 2 year stretch. I am currently working with warships, looking at supporting the maintenance which is done to them in the dockyard.

Read more

I am currently on the Graduate Scheme with Babcock International working in Her Majesty's Naval Base Devonport. On this scheme I work in different areas of the business for roughly 4 months at a time over a 2-4 year period in order to get trained up (learn key skills on the job like report writing, legislation management etc) and be able to find a job role I would like to move into full time after the scheme is over.

I have worked in the Nuclear Assurance department who ensure the nuclear sides of the business comply with the high levels of regulation that a nuclear site has to deal with as well as maintaining the quality of nuclear facilities on site.

Now I am working in the Warship Technical Authority (WTA) in the Auxiliary Platform Systems Team. The WTA's role is to check and provide assurance that tasks being carried out will achieve their desired goals and my role here is to support other engineers in production of documents to review the various jobs that are required on-board. This does allow me to get out on-board Type 23 Frigates occasionally.

Babcock as a company are also very supportive of STEM engagement so employees are encouraged to get involved as much as possible along side our work commitments too.

My Typical Day: I get into the office around 7.30am, mainly my job is office based so I am filling out reports and doing technical investigations but I do get out onto the warships every now and again, I have my lunch with colleagues, I usually either carry on work from earlier in the morning or I am giving presentations on my work.

Read more

I would say I never have 1 set day of work. I have a routine but what work comes up through that day can vary a lot.

I get to the office for 0730 and my main role is to support my manager with various technical investigations he is involved with and the writing of supporting documentation (mostly in a report format). I am also tasked with my own research tasks about systems on the Type 23 Frigates that we work on and I then present my findings back to subject matter experts after a week or so. Along side these I can also get out on-board ships when needed to shadow other engineers carrying out investigations or to gather my own data for work I am involved with.

Unfortunately I am not allowed to take photos on site due to the sensitive nature of our work but if you google Devonport Royal Dockyard that will show you lots of relevant images.
My Interview

How would you describe yourself in 3 words?

friendly, driven, fair

What's the best thing you've done in your career?

got my Masters degree in mechanical engineering

What or who inspired you to follow your career?

an interest in motorsport sparked my passion for engineering

What was your favourite subject at school?

design and technology

What did you want to be after you left school?

didn't know at that stage, wanted to use uni to find out

Were you ever in trouble at school?

not really

If you weren't doing this job, what would you choose instead?

automotive based career

Who is your favourite singer or band?

Gorillaz

What's your favourite food?

Chinese

What is the most fun thing you've done?

week long hiking, biking and exploring Iceland

If you had 3 wishes for yourself what would they be? - be honest!

ability to teleport, have no health issues, be financially set for life

Tell us a joke.

what do butterflies study at school? Mothematics
---