Profile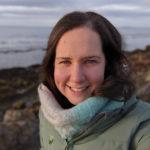 Katherine Whyte
Curriculum Vitae
Education:

Portobello High School, University of St Andrews

Qualifications:

From school, I have 8 Standard Grades, 5 Highers, and 3 Advanced Highers (Biology, Chemistry, Maths). At university I studied Marine Biology, and also went back to university to study for a PhD.

Work History:

When I was at university, I got extra work experience, including sailing around the west coast of Scotland looking for whales and dolphins, and working as a wildlife guide. After university, I got a job at National Museums Scotland. I then went back to university where I studied seals for my PhD.

Current Job:

Environmental Statistician

Employer:

Biomathematics and Statistics Scotland
About Me

I grew up in Edinburgh, and now live in a small fishing village in Fife.🌊 I enjoy hiking 🏔, photography 📷, and spending time with my family. 🐱

Read more

In my free time, I like to get outdoors as much as I can and go for long walks. Sometimes I also try to find interesting wildlife and take photos of the animals, plants and landscapes I see.📷🐞 On my holidays, I enjoy travelling around Scotland and exploring remote islands, beaches and forests.🌲 I also play the drums 🥁 and enjoy watching movies.🍿

My pronouns are

she/her

My Work

I work as a scientist trying to understand how safe marine renewable energy technology is for wildlife. 🌊🐳🐧📊

Read more

Offshore wind farms are built in the sea where many marine animals live. In my job, I work with biologists, statisticians, engineers, and policy-makers. We collect information on marine animals (like seals and seabirds) when new wind farms are built. 🐬🐧

My background is in biology, which means I am interested in figuring out how these animals react to wind turbines, and checking that the wind farms don't harm the animal population. I'm also a statistician which means my job involves lots of numbers and data. 📊🔢

My attributes

Curriculum link

My Typical Day: On a typical day, I work mostly at my computer, either at home or in the office.💻 I usually have breakfast and then start around 8:30am. I'll take a break in the middle of the day for lunch and a walk outside 🌞, and then I work until around 5pm.

Read more

If I'm at home, I usually have a lot of meetings by video call. I work with people across the UK and sometimes abroad, so a video call can be a lot easier than travelling! 📞 If I'm in the office, I have in-person meetings. In meetings we talk about the science projects we are working on, and make plans for what we should do next. ✍

When I'm not in meetings, I'm usually working on science research. This means I spend a lot of time working with data, making graphs, and trying to figure out how the data can be used to answer our questions.👩‍🔬

What I'd do with the money

I'd use the money to create some exciting new resources, which I could take to schools or public events. These would be activities that share my science work on renewable energy and marine wildlife with everyone.

Read more

Previously, I have created some activities looking at marine mammal skulls (seals, dolphins, whales) and what they eat. I'd like the opportunity to create some more fun activities on my own work, so that others can learn what I do and be more aware of jobs like mine as a career option. As a STEM Ambassador, I would like to share these activities with schools.
My Interview

What's the best thing you've done in your career?

Worked with lots of great people across the world. 🌍

What or who inspired you to follow your career?

I've always been in interested in nature, animals, and the environment. 🐎🦆🍃

What was your favourite subject at school?

Biology

What did you want to be after you left school?

A vet

Who is your favourite singer or band?

The Killers, or Bastille 🎵

What's your favourite food?

Curry and pizza, but definitely not together! 🍛🍕

What is the most fun thing you've done?

A few years ago we adopted a cat 🐈 and he is so much fun. He always makes me laugh, and he makes sure all his meals are exactly on time!

Tell us a joke.

What do wind turbines think of renewable energy? They're big fans. 🌬
---