Profile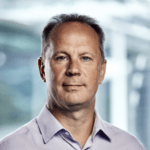 Paul James
Curriculum Vitae
Education:

Hinde House School, Sheffield, Liverpool University, Cranfield Institute of Science and Technology

Qualifications:

8 O levels, 4 A levels, BEng, MSc

Work History:

Woolworths – Sheffield, AV Tech – Stockport, Foster Wheeler- Reading, BP – Sunbury

Current Job:

Mechanical Technical Authority

Employer:
About Me

I live with my wife and teenage son in Bagshot. I am a mechanical engineer during the day and my son's taxi driver and dog walker in the evenings.

Read more

I love Formula 1, Watching Dr Who and doing puzzles.

My pronouns are

he / him

My Work

I am a senior mechanical engineer working for an energy company and had the opportunity to work in multiple countries around the work.

Read more

Since graduating in 2023, I have worked for three different companies as a mechanical engineer.

My main activates are designing, building, inspecting and maintaining pressure systems.  (Pipes, Pressurised storage vessel and low pressure storage tanks) of all shapes and sizes.  The smallest items weighed only a few kilograms, the largest was over 1500 Tonnes.

The challenge is to make sure that the fluids always stay inside of the equipment, protecting people and the environment.

My attributes

Curriculum link

My Typical Day: I wake up at 6am, dress and take Arlo (a 2 year-old red cocker spaniel) for his morning walk. I drive to work and usually sit down with my coffee and complimentary pot of porridge at about 7:45am and check my emails. Starting proper at 8am, I will spend the day in virtual or face to face meetings, addressing technical issues from around sites around the world. I go home around 4:30 to drive my son to football practice and to walk Arlo

What I'd do with the money

I would encourage involvement in the Green Power Racing (National Electric Car Racing Event) at my Son's School
My Interview

How would you describe yourself in 3 words?

Dog Walking Engineer

What's the best thing you've done in your career?

Working on SIte

What or who inspired you to follow your career?

My Father

What was your favourite subject at school?

Physics

What did you want to be after you left school?

A Fighter Pilot

Were you ever in trouble at school?

No

If you weren't doing this job, what would you choose instead?

I would be a Carpenter

Who is your favourite singer or band?

Oasis

What's your favourite food?

Chinese Food

What is the most fun thing you've done?

Tandem Skydive from 13,500 ft

If you had 3 wishes for yourself what would they be? - be honest!

More time, New Challenges, More rewards

Tell us a joke.

How do you get a squirrel's attention? Act like a nut.
---