Profile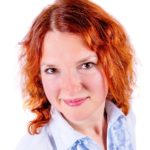 Anastasia Bird
Curriculum Vitae
Education:

First 9 years in one school, close to home. last 2 years in secondary school – changed school because of enhanced chemical program in new school. MSc in Chemical Engineering in Oil and Gas State University (Moscow) – helped to ontain knowledge for work in oil and gas engineering; helped to get internship with international company before final year. MCs in Petroleum Engineering in Heriot-Watt University, course taken online/remote while continuing my 'day job', helped me to become a better specialist in area I work.

Qualifications:

I've studied in different country with different grading system. I've achieved gold medal which in UK system equivalent to all A's for final exams. That opened doors to many universities, giving me choice who I want to become

Work History:

Many jobs I have undertaken while studying in school and university. They included multiple sales and marketing jobs, waitressing. All in turn gave me skills and confidence.

Current Job:

Technical Specialist for Fracturing and Stimulation, Completion engineer for Wells in Production and Operations

Employer:
About Me

I live in Scotland with my husband, two young children and a big dog Everest. During free time most of all I enjoy Scottish great outdoors and travelling.

Read more

I love getting out and about – with friends or family – travel to see new places, walk in the forests, beaches, mountains. I also love all sorts of snow sports: skiing, skating, sledging. My dream is to walk one day to Everest base camp

My pronouns are

She/her

My Work

I work as an engineer in oil and gas. My job is to help increase oil and gas production from 'slow' wells by various methods, called stimulation.

Read more

There are many things that keep me excited about my work. First of all it is engineering. I like the buzz of satisfaction from being able to fix a problem, to find a way to do things in a better way. Secondly, I love opportunity to travel to places and meet new people that I would not have otherwise. Particularly to more remote places that are not on travel agents sell list.

My attributes

My Typical Day: My typical day starts at 8 am. I would check daily reports, then dial into morning call with the rig to get an update on the operations. After that there would be some time dedicated to focused engineering work, where I will work with software, model, calculate, write programs. And there would be collaboration time with my colleagues, where we can ask questions to each other, discuss drawings, solutions, progress. I would normally finish at 4-5 pm, but then log in later in the evening to check and answer emails.

Read more

Mostly I work in the office. However, when big job is ready to execute offshore, I would go out to the platform by helicopter and check everything is ready for my part. Then I will sail with stimulation vessel to the platform to supervise. At the beginning of my career, and other engineers similar to my role, most of the time is spent in the field – this can be anywhere in the world – from arctic to deserts, land to offshore. Time in the field give necessary knowledge how job is actually done, and greatly helps in future career progression.

What I'd do with the money

I would spend it on fun science kits - to donate to school. I believe that passion for engineering comes from curiosity, from seeing and playing with things.
My Interview

What did you want to be after you left school?

Chemical Engineer

Were you ever in trouble at school?

Yes

If you weren't doing this job, what would you choose instead?

To become a doctor

Who is your favourite singer or band?

Shakira

What's your favourite food?

Sushi

If you had 3 wishes for yourself what would they be? - be honest!

Travel round the world, visit Everest base camp, stop conflict in Ukraine

Tell us a joke.

what is a difference between a hippo and a zippo. one is big and heavy and another one a little lighter
---